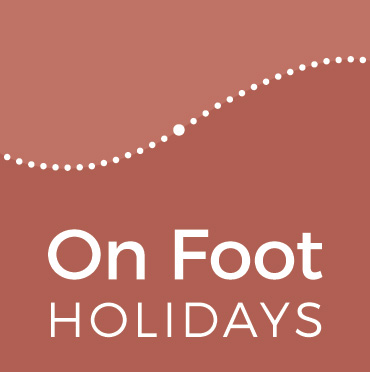 View Shortlist
Office now closed
Opening Times
Office hours: Mon - Fri 09:00 - 17:30; Sat 09:30 - 13:00
Office hours: Mon - Fri 09:00 - 17:30; Sat 09:30 - 13:00
Office hours: East Coast USA: Mon - Fri 09:00 - 17:30 (04:00 - 12:30 local time); Sat 09:30 - 13:00 (04:30 - 08:00)

West Coast USA: Mon - Fri 09:00 -17:30 (01:00 - 09:30 local time); Sat 09:30 - 13:00 (01:30 - 05:00)
Office hours: Ottawa: Mon - Fri 09:00 - 17:30 (04:00 - 12:30 local time); Sat 09:30 - 13:00 (04:30 - 08:00)

Vancouver: Mon - Fri 09:00 - 17:30 (01:00 - 09:30 local time); Sat 09:30 - 13:00 (01:30 - 05:00)
Office hours: Canberra: Mon - Fri 09:00 - 17:30 (20:00 - 04:30 local time); Sat 09:30 - 13:00 (20:30 - 24:00)
Office hours: Mon - Fri 09:00 - 17:30 (22:00 - 06:30 local time); Sat 09:30 - 13:00 (22:30 - 02:00)
Office hours: Mon - Fri 09:00 - 17:30 (check internet for local time equivalent); Sat 09:30 - 13:00
Sue Eatock
Route: Andalucia
Sue Eatock (originally from Worcestershire, England) first visited the Sierra de Grazalema while traveling through Spain in the spring of 1999.
"I was immediately captivated by the natural beauty of the landscape, and in 2005 took the opportunity to make it my home. I now live in the village of Grazalema with my teenage son."
The area that Sue now calls home was actually the first to be declared a 'Natural Park' in Andalucia. She loves its rich variety of flora and fauna and the dramatic rugged limestone mountains, deeply chiseled valleys, and dense woodlands, all interspersed with compact mountain villages brimming with charm and character.
Her curiosity to learn about the animal and plant life of her surroundings led to countless hours of photography and home study which provided material for several very popular local exhibitions, as well as being used in books to promote the diversity of the area. This interest grew to the point of becoming her main line of work, as a nature guide.
"I love sharing what I've learned about this fabulous mountain range with visitors. I feel it deepens their experience."
On Foot's holiday in Andalucia was designed by Guy Hunter-Watts, who was one of the first route advisors in the early days of the company, and managed it for many years. Very sadly, Guy died in May 2023 following a cycling accident, and is greatly missed by us all, as well as by his wide circle of Andalusian friends.
Guy lived a full life of travel, hiking, sailing, tour-guiding, hospitality and writing, much of it in Andalucia. His walking guides to the region are legendary.

Sign up to our Newsletter
Witty, compelling and full of fantastic ideas for your
next walking holiday. It's the perfect travel companion!