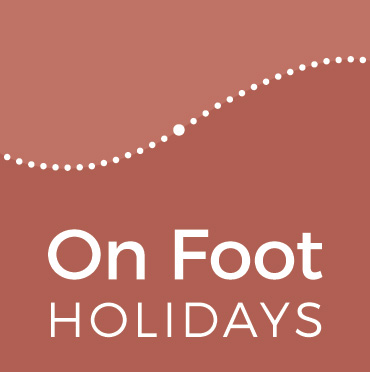 View Shortlist
Office now closed
Opening Times
Office hours: Mon - Fri 09:00 - 17:30; Sat 09:30 - 13:00
Office hours: Mon - Fri 09:00 - 17:30; Sat 09:30 - 13:00
Office hours: East Coast USA: Mon - Fri 09:00 - 17:30 (04:00 - 12:30 local time); Sat 09:30 - 13:00 (04:30 - 08:00)

West Coast USA: Mon - Fri 09:00 -17:30 (01:00 - 09:30 local time); Sat 09:30 - 13:00 (01:30 - 05:00)
Office hours: Ottawa: Mon - Fri 09:00 - 17:30 (04:00 - 12:30 local time); Sat 09:30 - 13:00 (04:30 - 08:00)

Vancouver: Mon - Fri 09:00 - 17:30 (01:00 - 09:30 local time); Sat 09:30 - 13:00 (01:30 - 05:00)
Office hours: Canberra: Mon - Fri 09:00 - 17:30 (20:00 - 04:30 local time); Sat 09:30 - 13:00 (20:30 - 24:00)
Office hours: Mon - Fri 09:00 - 17:30 (22:00 - 06:30 local time); Sat 09:30 - 13:00 (22:30 - 02:00)
Office hours: Mon - Fri 09:00 - 17:30 (check internet for local time equivalent); Sat 09:30 - 13:00
Tina Gale
Route: Chamonix and the French Alps
Tina used to roam the peaks and dales of the Yorkshire Moors until 2004, when her deep connection with the unique environment around the Chamonix Valley prompted her to make the area her new home. Tina has been involved in supporting and delivering mountain tourism for many years and is passionate about sharing her wealth of knowledge of the trails. Winters are all about cross country skiing and summers about hiking.
Before devoting her time to trekking across the French Alps, Tina worked as an academic in the UK. Her key areas of expertise are the philosophy and sociology of leisure and tourism. Where could be better than the Chamonix environs to reflect on life and being ?
Holidays are spent traveling which include regular visits to her base in the Yorkshire Dales National Park. Time permitting she loves to reupholster and update antique chairs!
Tina took over from Lizzy Ashley-Cooper in 2021, when Lizzy stepped down from Local Contact responsibilities after many years working with On Foot. Lizzy was the original designer of our walks in the Chamonix Valley and was an exemplary Local Contact. Tina is following in her footsteps with much experience and enthusiasm!

Sign up to our Newsletter
Witty, compelling and full of fantastic ideas for your
next walking holiday. It's the perfect travel companion!