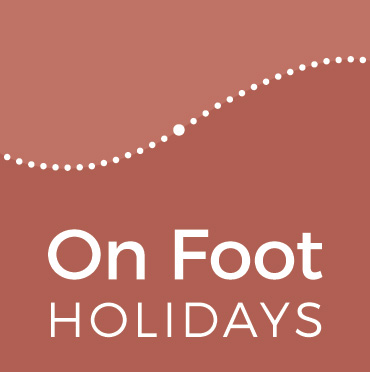 View Shortlist
Office now closed
Opening Times
Office hours: Mon - Thurs 08:30 - 18:00
Fri 08:30 -17:00; Sat 09.30 to 13:00
Office hours: Mon - Thurs 08:30 - 18:00
Fri 08:30 -17:00; Sat 09.30 to 13:00
Office hours: East Coast USA: Mon - Thurs 08:30 - 18:00 (03:30 - 13:00 local time)
Fri 08:30 - 17:00 (03:30 - 12:00); Sat 09:30 to 13:00 (04:30 - 08:00)

West Coast USA: Mon - Thurs 08:30 -18:00 (00:30 - 10:00 local time)
Fri 08:30 -17:00 (00:30 - 09:00); Sat 09.30 to 13:00 (01:30 - 05:00)
Office hours: Ottawa: Mon - Thurs 08:30 - 18:00 (03:30 - 13:00 local time)
Fri 08:30 - 17:00 (03:30 - 12:00); Sat 09:30 to 13:00 (04:30 - 08:00)

Vancouver: Mon - Thurs 08:30 -18:00 (00:30 - 10:00 local time)
Fri 08:30 -17:00 (00:30 - 09:00); Sat 09.30 to 13:00 (01:30 - 05:00)
Office hours: Canberra: Mon - Thurs 08:30 - 18:00 (19:30 - 05:00 local time)
Fri 08:30 - 17:00 (19:30 - 04:00); Sat 09.30 to 13:00 (20:30 - 24:00)
Office hours: Mon - Thurs 08:30 - 18:00 (21:30 - 07:00 local time)
Fri 08:30 - 17:00 (21:30 - 06:00); Sat 09.30 to 13:00 (22:30 - 02:00)
Office hours: Mon - Thurs 08:30 - 18:00 (check internet for local time equivalent)
Fri 08:30 - 17:00; Sat 09.30 to 13:00
Catalonia – Pyrenean Foothills
The cliffs near Rupit
Near the top on the first walk
Beach Vic Sau
Looking down on the Santa Pau valley
Medieval Besalu, with its imposing bridge
On the way to Rupit
Rupit
The nice wide track keeps you well away from the edge....
An hour out of Santa Pau
The rooftops of Rupit
Travellers Blog
Tuesday 19th March | Posted by On Foot Staff
view article
The walk was wonderful - the scenery amazing, had no idea Spain could look like this - an excellent mix that changed constantly. Loved been driven across the lake past a sunken church! Surreal.
We were very impressed that we barely saw any litter and met hardly any people - that was quite nice!
Rebecca Reeves, Market Harborough, UK - October 2019
We loved having the trails and all the beautiful vistas to ourselves. Arriving on foot at a beautiful hotel in an ancient village at the end of a long day of hiking was simply magical. We really appreciated that all the details had been worked out for us.
What was really amazing was that the boat driver for our trip across Lake Sau pulled up with his van and boat trailer just as we emerged from the trail. Does he have some sort of motion-sensor camera out on the trail? It was wonderful how everyone who was supposed to meet and support us along the way was always there exactly on time.
Elizabeth Hofmeister, San Diego, USA - June 2019
The best aspect of the walk, and one I had not appreciated before hand, is how the detailed directions for the walk took us to the best and biggest views, the most solitude, and the best experience overall.
The hike was full of memorable moments - soccer with local children in the plaza at Besalu, cherries picked by a host's father in our bag for lunch, and happening upon an older lady singing in Catalan as she walked down a stone street in Rupit.
Chris and Brad Brewster, Austin, USA - June 2019
Fantastic walks, well off the beaten path. We barely saw another person during our hikes.
The scenery was amazing and although the weather was cloudy and sometimes rainy we still thoroughly enjoyed the experience. Our accommodations were comfortable and the various hosts we met were all very friendly. The routes themselves were amazing!
Vicky W - October 2018
We thoroughly enjoyed the trip and personal attention of the hosts in the smaller hotels.
The food in Rupit stood out for quality and choice, and although modest in facilities the host at Fonda Finet worked hard to give us a great local experience. The walk of course was excellent and we enjoyed the variety it offered each day. The scenery was stunning.
Anita Groos, Queensland, Australia - September 2016
The walking and scenery were spectacular.
The physical level required was about right for the kids. They powered home. The On Foot service was faultless by the way. All questions answered quickly and accurately. Information proffered such as bus timetables to get from Vic to Besalu were used and much appreciated. When I changed my mind about something it was sorted without a problem.
James Docker, Paris, France - April 2016
More independent feedback
At a glance
6-night route (5 walking days). The full route. Maybe an extra night at the end at Vic and nights in Barcelona too.
How much walking?
Full days: 12-16 kms per day, 3¾-6 hrs.
Using shortening options: 8-16 kms per day, 2¾-6 hrs using shortening options on two days.
Beautiful Besalú, extinct volcanoes, soaring eagles and the lake
People have been walking the Pyrenean foothills in northern Spain for millennia and you will be following in the footsteps of carters (traginers), charcoal burners (carboners), priests, bandits, peasants and smugglers who walked these paths day and night, rain or shine. Nowadays, you are only likely to meet other walkers on the smooth-worn cobbles – although the odd shepherd might wish you the time of day – since the ancient tracks of La Garrotxa are quiet and still for most of the year, and no longer bustle with life as they once did.
This walk into unspoilt Catalonia passes through beautifully preserved medieval towns and villages (Besalú, Santa Pau, Rupit), and you can enjoy the region's unique cuisine (Cuina Volcanica), product of its rich, fertile soil. The route takes you through the heart of La Garrotxa Volcanic Zone Natural Park with its numerous (now extinct) volcanoes, winding up through the beech woods to the rolling pastures of the El Cabrerès plateau. The views are over the Catalonian hills and the towering heights of Mt. Puigsacalm to the majestic Pyrenees, before an astonishing day along the cliffs of the Collsacabra, across the lake of Sau by small boat and a night in a Parador overlooking the lake – from which you should see the church tower of a long-drowned village
Walked by On Foot staff: Simon, Debbie, Mary and Jane
Please note that the minimum party size on this route is two people.
REVIEWS: For independent walker reviews submitted to the Association of Indendent Tour Operators visit Aito.com.
TRAVEL ADVICE: To find the latest travel advice from the Foreign & Commonwealth Office for UK citizens travelling to Spain, click here. Citizens of other nations will also find it useful, but should always check their appropriate local agency.
COVID-19 SAFETY PRECAUTIONS: Please read our summary of current regulations.
Route Highlights
Breathtaking walking in unspoilt countryside
Extinct volcanoes and tranquil meadows
Walking the cliff edge of the Cabrerès and Collsacabra plateaux
Catalan cooking and fabled hospitality
Medieval Besalu, Rupit and Santa Pau
A boat trip across the Lake of Sau
A night in a fabulously sited Parador
This route features the following characteristics and interests: Birdwatching, Drive to route
We Recommend
An additional day at the end for a short walk up to St Pere de Casseres, an 11th century Romanesque-style Benedictine monastery overlooking the Vic-Sau lake, returning to laze by the Parador's pool (in season) - or take a taxi to explore Vic's treasures. Nights in Barcelona.
How much Walking?

Full days: 12-16 kms per day, 3¾-6 hrs.
Using shortening options: 8-16 kms per day, 2¾-6 hrs using shortening options on two days.
Hills and valleys rather than mountains, and on tracks or footpaths. Some steepish and hilly sections.  Highest point on route: 1,100m.
Medium: Average cumulative uphill stretches (CUSs) 588m per day (200m – 830m)
Easy-medium: CUSs 406m per day (230m-680m) using shortening options on Days 2 and 4.
GPX file available for handheld GPS or smartphone App for complete route.
Important note: Times given for each day are  walking times for an "average" walker and exclude stops.  "CUSs" stands for "Cumulative Uphill Stretches" and measures the aggregated ascents in each day, expressed in metres of climb.  See "Walk Grading" for more information.
When to go?
The best months to walk: April (except over Easter time!), May, June, September
Other possible months: July, August, October
The hilly terrain of Catalonia and its proximity to the Pyrenees makes for a longer walking season than you would expect so close to the sweltering costas.  While spring and autumn have their natural attractions, the summer months are also 'possible', though hotel availability is less certain and early booking therefore advisable.  A heatwave can also make these months over-hot to walk.  Although some hotels may be quiet outside of the high season, your welcome will be warm from our charming hosts along the way.

Use the calendar below to see in more detail the best times to walk.
Please note: date ranges shown are for a 'normal' year. While Covid-19 restrictions remain, please contact us to discuss your plans and availability.
Start Dates
Recommended
Possible
Unavailable
Weather Chart
Temperature and rainfall chart for Rupit
Itinerary
Day 1 - Arrive in Besalú
Arrive in Besalú, an engaging medieval town with a busy weekly market, famously beautiful stone bridge and cobbled streets.
Day 2 - Begudà to Santa Pau
Meet our man in Besalú and transfer to Begudà and its delightful Romanesque church of Santa Eulàlia and then through the forests up to the plateau of Batet and Puig Sacreu (wonderful views north to the Pyrenees) before dropping down to the medieval village of Santa Pau.  (Easy-medium: 4¼ hrs, 9 km, CUSs 400m, or Medium-hard: 6 hrs, 14 km, 710m with detour.)
Day 3 - Santa Pau to Sant Feliu de Pallerols
Volcanic scenery as you wind up and over La Serra del Corb (with short possible detours to the Santa Margarida volcano and Castell del Corb) and down through the volcanoes of Fontpobre and Can Tià to Sant Feliu.  (Medium-hard: 6 hrs – add 1 hr, 2 km for detours, 16 km, CUSs 680m.
Day 4 - Sant Feliu de Pallerols to Rupit
The morning sees you climb the ridge overlooking the village of Sant Feliu and up to the forests and pastures of the Cabrerès plateau. Our route includes a splendid viewpoint, a walk along the spectacular Collsacabra ridge and a waterfall plunging down 200m.  (Medium-hard: 3¾ hrs, 14 km, CUSs 200m). Alternative – travel with luggage part way (Easy: walk 2¾ hrs, 9km, CUSs 300m) or whole way)
Day 5 - Rupit Circuit
A gentle day spent exploring the area north of Rupit with excellent views of the surrounding countryside.  (Easy-medium: 3¾ hrs, 14 km, CUSs 200m). Alternative: Explore the village and surrounding countryside and relax in your comfortable hotel.
Day 6 - Rupit to Parador de Vic-Sau
Another remarkable cliff-edge day with dramatic views. A stiff climb at the beginning of the day to the farmhouse of Rajols, through pleasant open woodland, precedes a morning of Collsacabra cliff-top walking to the sleepy but beautifully restored village of Tavertet, where a good lunch can be found at one or other of the many restaurants. The afternoon begins with a stroll to a viewpoint at the Turo de Castell, overlooking the lake of Sau – probably the best views of the route can be had from here. The steep descent through woodland is fun, before your arrival at La Riba, a short transfer and then a boat across the lake. Your final 3 km walk on the far side takes you to one of the best positioned Paradors in Spain.  (Medium: 6 hrs, 16km (14km walking), CUSs 520m).
Departure day
Depart hotel via local taxi to Vic station (or choose to stay further nights at the Parador and do a circular walk, or in Barcelona).
Travel Information
ARRIVING BY AIR
The best airport generally is Barcelona, though the nearest airport to the start is Girona.  Intercontinental flights should use Madrid.
Land by: Girona 18:30; Barcelona 15:00 for public bus connections to Besalu (1½ / 3 hrs).
Return flight earliest:  Barcelona 12:00 (Girona impracticable though possible).
Flight information can change rapidly and not all flights run daily. Please do check directly with the airlines' websites or Skyscanner (see below) before finalising any booking with us. Do not book your flights until we have confirmed that we have provisionally reserved accommodation for you.
For up-to-date schedules and flights from all airports check Skyscanner.
See "getting to the start of the walk" below for transfer information.
ARRIVING BY TRAIN
Nearest railway station:
Start:  Girona
End: Vic
Sample journey by rail:
Via Madrid:  High speed train direct to Girona ~ 4 hrs
Vic to Madrid: Vic to Barcelona by local train, then high speed train Barcelona to Madrid ~ 4½hrs
ARRIVING BY CAR
Leave your car at the end of the route, at the Parador. Taxi back to the first night (supplement).
Getting to the start of the walk
The first hotel is in Besalu and the last at the Parador de Vic-Sau, near Vic. Transfer times and methods are suggested for Girona (Gerona) and Barcelona airports below – it is actually best (if possible) to arrive via Girona and leave by Barcelona!  For train arrival transfers see below.
GIRONA AIRPORT:
Outward: 2 buses, 1½ hrs OR Pre-booked taxi transfer from Girona airport to Besalu c. 1hr.
Return: Not practicable (though possible with train via Barcelona) – best to use Barcelona
BARCELONA AIRPORT:
Outward: 2 buses 3 hrs to Besalu OR Pre-booked taxi transfer from airport to Besalu (1¾ hrs)
Return: Taxi to Vic (book locally), then train to airport, 2½ hrs OR Pre-booked taxi transfer from last hotel to airport (1½ hrs)
Outward transfer from Girona Train Station:
Several daily buses from outside train station to Besalu OR Pre-booked taxi transfer direct to hotel (Besalu)
For pre-bookable taxi costs, see "Prices"
Full transfer advice, including timetables, is provided in your Walkers' Pack. Contact us if you would like additional pre-booking information.
Where You'll Stay
Accommodation on this route ranges from the simple but friendly through antique stylish to Parador… along the way you will be offered a fabulous range of home-made food centred on the cuisine of this area of Catalonia.
Barcelona accommodation:
In Barcelona the choice of hotel is endless and you can always book your own, but we have found a nice little B&B near the Placa Catalunya which we can book for you – the 5 Rooms
Prices
Price: from £
1045
for 6 nights
Total 6 nights in double/twin room, all breakfasts, 5 picnics and 4 evening meals. Lift to start of walk on Day 2, luggage transfers between all hotels on walking route; full Walkers Pack with route directions, maps, transfer and background information; local telephone support.
All prices are per person unless otherwise indicated, and are based on a standard booking in May. Prices may vary seasonally and a fixed price will be given to you before you commit.
Please note that the minimum party size on this route is two people.
Single Room Supplement (SRS): From £215
Large Party Saving (LPS): Groups of more than 2 people (on an identical itinerary, on the same booking and booked at the same time) –  discount of at least £45 per person
Maximum party size: 10
Add Ons
Further B&B nights in Parador at end of holiday: Call On Foot Holidays (seasonal pricing)
Taxi from Girona airport to Besalu: From £66 (1-3 people), £75 (4-6)
Taxi Girona Railway station – Besalu: From £50 (1-3 people), £58 (4-6)
Taxi Barcelona airport to Besalu: From £214 (1-3 people), £247 (4-6)
Taxi Parador to Barcelona airport: From £155 (1-3 people)
Sending Walkers Packs to addresses outside the UK:  £10-£40 (per pack, location dependent)
Travellers Blog
Tuesday 19th March | Posted by On Foot Staff
view article
Route designed by:
Richard Calvin and Sara Marti
Local contacts Richard Calvin, who is a keen walker as well as a sculptor in stainless steel, and his wife Sara, look after our clients and the route, as well as running their own villa rental company.

Sign up to our Newsletter
Witty, compelling and full of fantastic ideas for your
next walking holiday. It's the perfect travel companion!