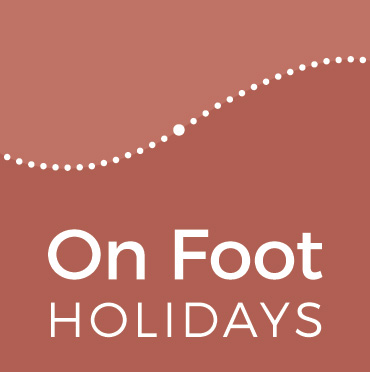 View Shortlist
Office open now
Opening Times
Office hours: Mon - Thurs 08:30 - 18:00
Fri 08:30 -17:00; Sat 09.30 to 13:00
Office hours: Mon - Thurs 08:30 - 18:00
Fri 08:30 -17:00; Sat 09.30 to 13:00
Office hours: East Coast USA: Mon - Thurs 08:30 - 18:00 (03:30 - 13:00 local time)
Fri 08:30 - 17:00 (03:30 - 12:00); Sat 09:30 to 13:00 (04:30 - 08:00)

West Coast USA: Mon - Thurs 08:30 -18:00 (00:30 - 10:00 local time)
Fri 08:30 -17:00 (00:30 - 09:00); Sat 09.30 to 13:00 (01:30 - 05:00)
Office hours: Ottawa: Mon - Thurs 08:30 - 18:00 (03:30 - 13:00 local time)
Fri 08:30 - 17:00 (03:30 - 12:00); Sat 09:30 to 13:00 (04:30 - 08:00)

Vancouver: Mon - Thurs 08:30 -18:00 (00:30 - 10:00 local time)
Fri 08:30 -17:00 (00:30 - 09:00); Sat 09.30 to 13:00 (01:30 - 05:00)
Office hours: Canberra: Mon - Thurs 08:30 - 18:00 (19:30 - 05:00 local time)
Fri 08:30 - 17:00 (19:30 - 04:00); Sat 09.30 to 13:00 (20:30 - 24:00)
Office hours: Mon - Thurs 08:30 - 18:00 (21:30 - 07:00 local time)
Fri 08:30 - 17:00 (21:30 - 06:00); Sat 09.30 to 13:00 (22:30 - 02:00)
Office hours: Mon - Thurs 08:30 - 18:00 (check internet for local time equivalent)
Fri 08:30 - 17:00; Sat 09.30 to 13:00
Chamonix and the French Alps
Aiguille Verte and the Dru (Argentiere glacier on the left)
Near Chalet les Pres
Late summer colour (photo: Martin Woods)
View of Mont Blanc (photo: Martin Woods)
Looking down from the Col du Tricot
Mer de Glace from above Montenvers
Pierre Blanche looking west
Col de Bonhomme on the Lacs Jovet circuit (photo: Martin Woods)
We really liked that we were independent to choose our hikes each day depending on how we felt. It was also really comforting to have such explicit hiking instructions as well as the GPS to monitor if we went off course. We never felt lost or unsafe. The accommodations were great in all aspects. The pre-trip booking and help was extraordinary as was the help provided by Lizzy.
All in all, one of the best vacations we have had. We definitely will be looking at future On Foot trips. Finally, your pricing is so reasonable compared to other companies. We feel that we really received excellent value for our money. Thank you!!!
Karen Hyslop, Santa Barbara, USA - September 2019
Everything about our holiday was first rate. The accommodations were outstanding, the variety of hikes were ideal and the communication from the operator was also outstanding.
On Foot Holidays were always quick to respond to my many inquiries and the hikes were tailored to exactly what I was looking for.
Anon - August 2019
The family feeling in Les Contamines was amazing.
Sabrina was a fabulous host. Even with poor weather I enjoyed my time here. My absolute favorite part of the holiday was the "extra loop" option when heading from Les Houches to Chamonix. I think this route should be highly recommended. I almost didn't do it because it sounded like it was just an option to get extra vertical km in. However, it was a stunning walk - I had most of the trails to myself... it ended with a perfect check-in at the last hotel! I would go back to Chamonix area and the Hotel Aiguille du Midi in a heartbeat for a long weekend.
Siobhan O'Connor, Aarhus, Denmark - July 2016
Scenery was spectacular, and walks offered allowed me to select and adapt which was useful.
The contrasting hotels were very good - very different but each with their own charm and identity.
Judith Canavan, Grimsby, UK - August 2015
Your local contact was supremely useful.
Lizzy pulled out the stops to make sure that our rainy days were filled, for which we are extremely grateful. The morning spent in the climbing museum in Chamonix was absorbing.
Arthur Rollins, Baltimore, USA
More independent feedback
At a glance
7 nights (6 days walking). Easier walking options available on all days. We recommend extra nights in Chamonix (more walking options).
How much walking?
Full days: 6-19km per day, 3¼ - 6¾ hrs walking
Using shortening options: 6-13km per day, 2-3½ hrs using daily shortening options
The finest mountain scenery in Europe
Our harder Alpine route, at the foot of Mont Blanc, is one of the most awe-inspiring and spectacular landscapes in Europe. Whichever way you turn, you are met by breathtaking views. Mont Blanc, rising innocently some 4000 metres above you can look deceptively near until viewed through a telescope, whilst considering how many attempts it took before man reached its summit. But our walk is lower, in the alpages, the delightful meadows, flower-decked in June and July, which demand that you stop, breathe in, listen to the cow-bell silence and take in the extraordinary vistas around you. Sit down and relax before you rush on to your next authentic Savoyard hotel, as the paths are demanding, though so rewarding.
Important: due to the nature of this route and the remote walking environment, we are unable to accept solo walkers.
Walked by On Foot staff: Simon, Harriet and Patrick
REVIEWS: For independent walker reviews of this route submitted to the Association of Independent Tour Operators visit AITO.com.
TRAVEL ADVICE: To find the latest travel advice from the Foreign & Commonwealth Office for UK citizens travelling to France, click here. Citizens of other nations will also find it useful, but should always check their appropriate local agency.
COVID-19 SAFETY PRECAUTIONS: Please read our summary of current regulations.
Nothing but the gentle murmur of cow bells in the French Alps, at the Chalets du Truc refuge between Les Contamines and Les Houches.
Route Highlights
The finest mountain scenery in Europe
Alpine meadows and summer flowers
Glaciers and snowfields – the Aiguille du Midi cablecar (3840m)
The Bionassay summer walkers' suspension bridge
Hedonistic relaxation by the pool in Chamonix les Bossons
This route features the following characteristics and interests: Mountains, Birdwatching, Drive to route, Food, Wine
We Recommend
Extra nights in Chamonix to do additional walking - various suggestions, depending on the season.
Eating and Drinking
The home of mountain cooking, the Chamonix area is a gourmet's heaven – there's plenty of choice when evening meals are not included, but save yourselves also for the delights of the Aiguille du Midi's kitchen. Watch out for a lot of cheese-based concoctions. And as it's France, the wine is good.
How much Walking?

Full days: 6-19km per day, 3¼ - 6¾ hrs walking
Using shortening options: 6-13km per day, 2-3½ hrs using daily shortening options
This is alpine country but we have tried to make it accessible to all grades.  Some stiff ascents and steep downhills. Well-marked paths and good signage. Highest point on route: 2,354m.
Hard: Average cumulative uphill stretches (CUSs) 972m (230m-1330m) per day, grading down as far as:
Easy-Medium: CUSs 540m (230m – 580m) using shortening options
GPX file available for handheld GPS or smartphone App for most of route.
Important note: Times given for each day are  walking times for an "average" walker and exclude stops.  "CUSs" stands for "Cumulative Uphill Stretches" and measures the aggregated ascents in each day, expressed in metres of climb.  See "Walk Grading" for more information.
When to go?
The best months to walk: July, August, September
Other possible months: June
The French Alps are ideal in the summer months when many of our other routes prove too warm for walking. In late June and July the 'alpages' are flower-bedecked and the sky crisp and clear. The first half of June is still quite early season for the hoteliers, and the Bionassay suspension bridge is not put back until just after mid-June – some walks may also still be affected by snow. The warmth and potential sunshine continue into mid-September but the evenings draw in at the start of October and temperatures drop.  Later bookings may involve accommodation changes too.
Please note: date ranges shown are for a 'normal' year. While Covid-19 restrictions remain, please contact us to discuss your plans and availability.
Important: due to the nature of this route and the remote walking environment, we are unable to accept solo walkers.
Start Dates
Recommended
Possible
Unavailable
Weather Chart
Temperature and rainfall chart for the Chamonix area
Itinerary
Day 1 - Arrive in les Contamines
Arrive in Les Contamines. Marvel at the mountains for the first time.
Day 2 - Les Contamines circuit
A walk to Refuge Tré la Tête and onward if you wish to your first glacier, returning via a Roman road and a nature trail.  (Medium: 15½km, 4¾hrs, CUSs 820m, with shortening and lengthening options)
Day 3 - The Lacs Jovet circuit
You will be following part of the Tour de Mont Blanc on the Roman legions' original route, returning to Les Contamines for a second night's stay. The goal – to reach the Lacs Jovet, at an altitude of over 2000m.  (Hard: 19km, 6½ hrs, CUSs 1180m). Shorter circuits (Medium: Various options, including taking the téléphérique and starting with a height advantage.)
Day 4 - Les Contamines to Chamonix
A long and fairly strenuous day taking you into the Chamonix Valley, with two options: medium, and frankly challenging. The first plateau reached, common to both routes, the Chalets du Truc, gives you superb views of the bottom of the Glacier de Miage, then either through some unspoilt hamlets and farming communities, or via the Col de Tricot, wild, exposed and breathtaking in all senses. On arrival in Les Houches, take the train or bus on to Chamonix les Bossons (or Chamonix town, depending on where you are staying). (Hard: 17km, 5¾ hrs, CUSs 1330m, or Medium: 12km, 3½ hrs, CUSs 580m with short bus transfer to start)
Day 5 - Circular walks around Chamonix
Two walks close to Chamonix could be considered today – perhaps the high "Brévent" balcon walk on the NW side of the valley (gondolas up and down – 10km, 4 hrs, CUSs 300m) or, after a short train ride back to Les Houches, a day in the forest, visiting the Parc du Merlet where you can see local fauna.  If you feel fit and energetic, and are ready for some more vertical metres, an optional extra loop will take you steeply up to the high alpine meadows. (14km, 3½ hrs-5 hrs, CUSs 1110m).  Both these options have superb views over the Aravis, the Fiz and the Mont Blanc range. Options for other appropriate walks will be sent in your Walker's Pack.
Day 6 - Circular walks around Chamonix
Today you might move a little further afield, to Vallorcine or Argentière by train or bus.  Using the télécabine, you could take the spectacular walk to the Refuge Albert 1er (2700m), flanking the Le Tour Glacier and its massive ice fall, and returning via a pretty path to Charamillon.  (5 hours, 9km, CUSs 500m). Options for other appropriate walks will be sent in your Walker's Pack.
Day 7 - Chamonix – Aiguille du Midi – Chamonix
The climax of your week – a final (optional) trip up a cable car to over alt. 3800m, for the best views, weather permitting, in the Alps, a walk along the Grand Balcon Nord, and a dramatic view of a glacier, returning to Chamonix via the cog railway for your last night's celebrations. (Easy: 6km, 3–3½ hrs, CUSs 230m)
Departure Day
Depart hotel – or choose to stay further nights.
Travel Information
ARRIVING BY AIR
The best airport for both European and intercontinental flights is Geneva.
Land by: 16:00  (14:30 Sat/Sun/public holidays)
Return flight earliest: 13:00 if transfer by train, possibly earlier if available bus
Land by/earliest return times not applicable if using pre-booked taxi.
Flight information can change rapidly and not all flights run daily. Please do check directly with the airlines' websites or Skyscanner (see below) before finalising any booking with us. Do not book your flights until we have confirmed that we have provisionally reserved accommodation for you.
For up-to-date schedules and flights from all airports check Skyscanner.
See "Getting to the start of the walk" below for transfer information.
TRAVELLING BY TRAIN
Nearest railway stations:
Start: St Gervais-Le Fayet, then bus or taxi to Les Contamines
End: Chamonix Les Bossons
Typical rail journey from UK via Paris:
From London: Eurostar to Paris Gare du Nord, transfer to Paris Gare de Lyon for the TGV to St Gervais-les-Bains-Le-Fayet. ~9.5 hrs.
From Chamonix Les Bossons:  10 minute local train to Chamonix Mont Blanc, then TGV direct to Paris Gare de Lyon.  Transfer to Paris Gare du Nord for Eurostar for London St Pancras International.  ~13.5 hrs.
See www.seat61.com/France.htm – there is a click through to choose your town of arrival and departure, and a warning note about the timetable.
ARRIVING BY CAR
Car parking is available at all accommodation used by On Foot; either transfer at start or end by taxi or use your car to transfer between centres.
Getting to the start of the walk
The first hotel is in Les Contamines and the final one in Les Bossons/Chamonix. The following information will help you with transfers from Geneva airport. For transfers from train stations, see above.
Geneva airport:
Outward: Pre-booked taxi transfer from Geneva airport to first hotel 1½ hrs, or the regular bus from the airport to Les Contamines.
Return: Via the scenic Mont Blanc Express train service to St Gervais le Fayet (which links with the TGV to Paris Gare de Lyon) or either a shared taxi transfer with chamexpress.com, OR a pre-booked (through us) taxi transfer from Chamonix to Geneva Airport c. 1½ hrs OR a bus from Chamonix les Bossons to Chamonix Sud bus station, and a bus from there to Geneva airport.
For pre-bookable taxi costs, see "Prices".
Full transfer advice, including timetables, is provided in your Walkers' Pack. Contact us if you would like additional pre-booking information
Where You'll Stay
Whilst the walking may be hard, one reward will be some excellent cooking.  Our hotels and chambres d'hotes are all family run and each has a unique and personal feel. Please note that the Aiguille du Midi in Chamonix les Bossons closes in mid-September, and the (alternative) Hotel de l'Arve in Chamonix town is then used on a B&B basis.
Les Contamines – Le Hameau du Ptou (B&B)
In the heart of the village, a traditional chalet offering 3 chambres d'hotes in a warm family atmosphere.
Website
Les Contamines – Le Gai Soleil (B&B)
Once the family's farm and now a flourishing small hotel, renovated with care to preserve a rustic atmosphere.
Website
Les Bossons – Aiguille du Midi (dinner, B&B / B&B)
Traditional very French hotel with pool and excellent restaurant.
Website
Prices
Price: from £
920
for 7 nights
Total 7 nights in double/twin room, all breakfasts, 3 picnics and 2 evening meals, luggage transfer between Les Contamines and Chamonix ; full Walkers Pack with route directions, maps, transfer and background information; local telephone support.
All prices are per person unless otherwise indicated, and are based on a standard booking in June. Prices may vary seasonally and a fixed price will be given to you before you commit.
Important: due to the nature of this route and the remote walking environment, we are unable to accept solo walkers.
Single Room Supplement (SRS): From £290
Large Party Saving (LPS): Groups of more than 2 people (on an identical itinerary, on the same booking and booked at the same time) –  discount of at least £5 per person
Maximum party size: 10
Do note that larger groups (more than 3 rooms) will need to stay at the Hotel Gai Soleil in Les Contamines, which invites a supplement.
Add Ons
Extra nights in any hotel: Contact us
Taxi Geneva Airport to Les Contamines (1.5 hrs): From £180 for 1-4 persons; £200 for 5-8 persons
Taxi Chamonix to Geneva Airport (1.5 hrs): From £177 for 1-4 persons; £200 for 5-8 persons
Sending Walkers Packs to addresses outside the UK:  £10-£40 (per pack, location dependent)
Our local team
Tina Gale
Tina grew to love Montblanc and the surrounding area so much that she made it her home. She regularly walks the paths and routes in the forests, mountains and meadows, with their abundant flora and other wildlife. Tina took up the mantle of Local Contact from Lizzy Ashley-Cooper in 2021.

Sign up to our Newsletter
Witty, compelling and full of fantastic ideas for your
next walking holiday. It's the perfect travel companion!
When you're ready to travel, we'll be here to help you choose your next walking holiday
Welcoming walkers from all across the world
• Free Cancellation •
• Free postponement •
• Lots of lovely routes •
BOOK WITH CONFIDENCE
SEE OUR COVID BOOKING POLICY