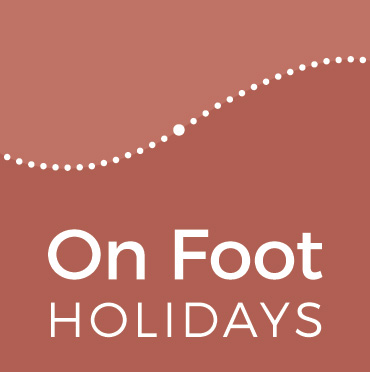 View Shortlist
Office now closed
Opening Times
Office hours: Mon - Thurs 08:30 - 18:00
Fri 08:30 -17:00; Sat 09.30 to 13:00
Office hours: Mon - Thurs 08:30 - 18:00
Fri 08:30 -17:00; Sat 09.30 to 13:00
Office hours: East Coast USA: Mon - Thurs 08:30 - 18:00 (03:30 - 13:00 local time)
Fri 08:30 - 17:00 (03:30 - 12:00); Sat 09:30 to 13:00 (04:30 - 08:00)

West Coast USA: Mon - Thurs 08:30 -18:00 (00:30 - 10:00 local time)
Fri 08:30 -17:00 (00:30 - 09:00); Sat 09.30 to 13:00 (01:30 - 05:00)
Office hours: Ottawa: Mon - Thurs 08:30 - 18:00 (03:30 - 13:00 local time)
Fri 08:30 - 17:00 (03:30 - 12:00); Sat 09:30 to 13:00 (04:30 - 08:00)

Vancouver: Mon - Thurs 08:30 -18:00 (00:30 - 10:00 local time)
Fri 08:30 -17:00 (00:30 - 09:00); Sat 09.30 to 13:00 (01:30 - 05:00)
Office hours: Canberra: Mon - Thurs 08:30 - 18:00 (19:30 - 05:00 local time)
Fri 08:30 - 17:00 (19:30 - 04:00); Sat 09.30 to 13:00 (20:30 - 24:00)
Office hours: Mon - Thurs 08:30 - 18:00 (21:30 - 07:00 local time)
Fri 08:30 - 17:00 (21:30 - 06:00); Sat 09.30 to 13:00 (22:30 - 02:00)
Office hours: Mon - Thurs 08:30 - 18:00 (check internet for local time equivalent)
Fri 08:30 - 17:00; Sat 09.30 to 13:00
Dubrovnik
Lopud peninsula walk
The walled city
Kolocep
Konoba at Gornje Celo
Lopud
Lopud in the evening
Stradun
Dubrovnik harbour and Lokrum island
Sipanska Luka
The island of Sipan from Lopud
A kalderimi path on Lopud
Sudurad harbour
Looking out from the fort on Lopud
This was a wonderful holiday for a group. Beautiful locations and easy walking that suited the least energetic in the group.
These islands are laid back, peaceful, unspoilt and very beautiful. Exceptional organisation by On Foot and wonderful selection of accommodation. Thank you for a wonderful experience!
Robin Booth, Annandale, Australia - May 2019
We enjoyed exploring the islands on the walks, the wildlife and flowers, swimming in the sea, and eating lots of ice cream.
We enjoyed Dubrovnik's museums, classy and witty, and also the jazz trio playing in the evening near the Pile gate.
Caroline Whitehead, Newcastle-upon-Tyne, UK - September 2018
Everything ran like clockwork. We were able to just relax and enjoy the variety of the holiday from city to very quiet islands, a really good mix of locations which we wouldn't have been able to plan ourselves.
Lynda Briggs, Leeds, UK - May 2018
We walked unhurried; we swam unnoticed; we ate unrestrained.
In the years to come I hope to find myself perennially lost in this turquoise reverie. Already planning for next year!
George Lim, Malaysia - October 2017
More independent feedback
At a glance
7 nights (2 in Dubrovnik, 3 on Lopud and 2 on Sipan) - the full route. Flight times and season may necessitate a different order. Longer/shorter options available.
How much walking?
Full days: 4-8km per day, 2-4 hours.
Using shortening options: The islands are small, and you can easily get round them in a day, but this route is for strolling rather than striding out.
Island hopping in the southern Adriatic
This is a walking holiday designed for the occasional walker, or for those who like to mix their walking with relaxation and beauty, both natural and man-made. It starts with two nights in the walled city of Dubrovnik, to stroll down the Stradun and to explore the alleys, with their little shops, churches, and hidden restaurants. On the third day, you take the public ferry to car-free Lopud – one of the Elafiti islands, stretched out like a string of pearls along the Adriatic coast. With enough walking for a day or two on the island's mazy paths, and churches and forts to explore, you can also swim at one of the few sandy bays in the Adriatic. Kolocep, the smallest island reachable from Lopud, is also a car-less little gem, and you can do the cliff-girt island in a day, with ample time for swimming and a good fish lunch at Konoba Skerac. Then two nights on Sipan, the largest, near the harbour of Sudurad. The walks here include one from the pretty little harbour to the dramatic bay at the far end of the island.
Walked by On Foot staff: Simon, Emma, Debbie, Mary, Harriet and Heather
REVIEWS: For independent walker reviews submitted to the Association of Independent Tour Operators visit Aito.com.
TRAVEL ADVICE: To find the latest travel advice from the Foreign & Commonwealth Office for UK citizens travelling to Croatia, click here. Citizens of other nations will also find it useful, but should always check their appropriate local agency.
COVID-19 SAFETY PRECAUTIONS: Please read our summary of current regulations.
Route Highlights
Dubrovnik, the walled town and the Stradun
The botanical gardens of Lokrum
Little Kolocep and fish restaurants to try
See-through-sea and silver fish
Sunj beach on Lopud
Strolling along the promenade on Lopud
Pretty Sudurad and fishing boats
The island ferry journeys
This route features the following characteristics and interests: Coast, History
We Recommend
Extra days on either or both islands, just to relax completely, and one extra in Dubrovnik to get the full experience. You may also consider adding an extra night on the little island of Kolocep. It's small, peaceful and offers plenty of hidden spots for swimming/disappearing from the world...
Eating and Drinking
The sea is the main provider for the restaurants here, and there are a number of excellent ones in Dubrovnik itself. On Lopud you should visit Gaby's open-air restaurant, choose your freshly-caught fish and watch it being grilled, before eating it with a glass or two of local Malvasia – pure indulgence, and not expensive.
How much Walking?

Full days: 4-8km per day, 2-4 hours.
Using shortening options: The islands are small, and you can easily get round them in a day, but this route is for strolling rather than striding out.
The maximum CUSs of around 200m means relaxed walking, and the paths are reasonably well marked, except on Sipan, but you won't get lost for long. Highest point on route: 250m.
Important note: Times given for each day are  walking times for an "average" walker and exclude stops.  "CUSs" stands for "Cumulative Uphill Stretches" and measures the aggregated ascents in each day, expressed in metres of climb.  See "Walk Grading" for more information.
When to go?
The best months to walk: May, June, September
Other possible months: April, July, August, October
From May to September the sun will hopefully shine and swimming is de rigueur, though July and August can be tricky to secure accommodation, and some adaptation may be necessary.  April and October are lovely months for walking, too, and are far less crowded, although some of the restaurants may be closed in the early/late season.
Important: from mid-July to mid-September, Dubrovnik Old Town can become extremely busy with tourists and a quiet spot for relaxation can be hard to find. There are ways to avoid the crowds, but if this is a concern, please do get in touch and we would be happy to advise.
Use the calendar below to see in more detail the best times to walk.
Please note: date ranges shown are for a 'normal' year. While Covid-19 restrictions remain, please contact us to discuss your plans and availability.
Start Dates
Recommended
Possible
Unavailable
Weather Chart
Temperature and rainfall chart for Dubrovnik
Itinerary
Day 1 - Arrive in Dubrovnik
Arrive in Dubrovnik, settle into your accommodation for the next two nights, and take a stroll down the Stradun before dinner in one of Dubrovnik's many restaurants.
Day 2 - Dubrovnik Day
There is a great deal to see and do in Dubrovnik, and a good guidebook is an essential part of your trousseau. It would be wrong to pass up a tour of the City Walls not least for the splendid vantage points it provides. The Stradun, the main street, is spectacular, if tourist-thronged. Try a pre-breakfast perambulation to get a better feeling for its grace. Walkers have mentioned also that the Franciscan Monastery by the Pile gate is worth seeing – we like also St Saviour's Church and the Rupe ethnographic museum. At the other end of the Stradun, the Sponza Palace, St Ignatius church and the Dominican Monastery with its superb museum are all definitely worth visiting. By far the most attractive way to see the town for us, however, is simply to soak up the atmosphere of the narrow alleys, get lost, and find a small cafe or pub, particularly outside the summer months.
Day 3 - Lopud
We suggest an early ferry to Lopud, your home for three nights. The map and route notes provided describe the paths we have discovered so far, and the numbering divides them into sections, each individually described in the notes, enabling you to walk them in any order. Lopud Town (where you start, and can swim, eat and drink) and Šunj beach (sand, great swimming and beach cafes) are the two critical points around which you should design your walking programme. We suggest also that you take in the Rat Peninsula, the church of Gospa od Šunja, and the fort for a complete view of the islands and some glorious prospects. It is a small island, and while a complete circuit could be done in an afternoon, we suggest that you divide it into chunks consistent with your length of stay on the island, always taking in Šunj beach if the weather is right for swimming.
Day 4 - Kolocep
Take the first ferry to Kolocep and make a day of it. Ask your host to book a table at Konoba Skerac at Gornje Čelo – a delightful fish restaurant overlooking the harbour for lunch. Starting at the port of Donje Čelo, you go first east to the church of Sv. Nikola in the island's centre, and then due south to the sea at Bige. From here the path is the cliff path – east to the lighthouse at Bezdan, then north to the cove of Jekavic – why not a swim before heading on around the coastline to the charming port of Gornje Čelo, where you should stop at least for a drink (if not lunch) before returning to Donje Čelo, and the ferry back to Lopud.
Day 5 - Lopud
Lopud for a further day, to complete your walking programme.
Day 6 - Sipan
Sipan (note July/August itinerary variation). On the ferry again, this time to the largest Elafiti island, Sipan. Again there is a choice, and the maps and route notes provided show the walking routes we have tried. A good start could be to ascend Velji Vrh from which a view of almost the whole island can be obtained. The main walk is from your base at the charming port of Suđurađ and to the dramatic bay at Šipanska Luka – take your bathers to swim off the quay. There are good restaurants there too for lunch or an early supper, and you can shorten this day by using the ferry bus one way. We suggest a circuit taking in the church at Pakljena.
Day 7
Sipan (second day)
Departure day
Return home, or why not stay further nights on the islands or in Dubrovnik?
Travel Information
ARRIVING BY AIR
The only airport is Dubrovnik, which has flights from all over Europe. Intercontinental travel will mean changing at Zagreb, Rome or elsewhere.
Flight information can change rapidly and not all flights run daily. Please do check directly with the airlines' websites or Skyscanner (see below) before finalising any booking with us. Do not book your flights until we have confirmed that we have provisionally reserved accommodation for you.
For up-to-date schedules and flights from all airports check Skyscanner.
DUBROVNIK
Land by: No limitations if starting in Dubrovnik, 16:30 if first night is on Lopud island.
Return flight earliest: 10:00 (11:30 Sundays and holidays) (may involve 05:30 ferry), fast water taxi option for earlier flights possible (supplement). No limitations if final night in Dubrovnik.
See "Getting to the start of the walk" below for transfer information.
TRAIN-BUS and TRAIN-FERRY
Dubrovnik has no railway station.  The nearest stations reachable from the rest of Europe and the UK are Split (Croatia) and Bari (Italy).  For a full resumé of options see www.seat61.com/Croatia.htm and follow the "London to Dubrovnik" link.  The final bus/ferry stretches are applicable if arriving from anywhere in Europe.
Getting to the start of the walk
The first accommodation is in Dubrovnik, and the final on Sipan, though flight and ferry times may mean starting on Sipan and ending in Dubrovnik. There is no railway, but ferries ply all the way along the coast between Venice and Dubrovnik, and between Bari (Italy) and Dubrovnik, and there is also a bus from Split to Dubrovnik.  See "How to get there" for more information.
DUBROVNIK AIRPORT:
Outward:  Pre-booked transfer (40 mins) to Dubrovnik, then on Day 3 from Dubrovnik to port (for 60 min public ferry to Lopud) included in holiday price.
Return: Public ferry from Sipan to port then Pre-booked transfer (40 mins) from port included in holiday price. OPTION Pre-booked water taxi (supplement)
For water taxi prices see "Prices"
Full transfer advice, including ferry timetables, is provided in your Walkers' Pack. Contact us if you would like additional pre-booking information.
Where You'll Stay
Convenient studio apartments in Dubrovnik, gorgeous bayside hotel on Sipan, and a renowned pension in Lopud. Those on the islands all delightfully sited overlooking or near the harbour. Breakfast-finding in Dubrovnik is fun – it is provided in-house on Lopud and at your Sipan hotel. Hotel upgrades are available in Dubrovnik and on Lopud.
Night 6 & 7
Beautifully sited seafront hotel with gorgeous views and pool.
Sipan – Hotel Sipan (B&B)
Larger well-run hotel in Luka Sipanska, overlooking the waterfront.
Website
Prices
Price: from £
870
for 7 nights
Total 7 nights in double/twin room, 5 breakfasts (use local shops or cafes for other days), transfers from and back to Dubrovnik airport and between town and port, ferry tickets (excluding Kolocep excursion); full Walkers Pack with route directions, maps, transfer and background information; local telephone support. Note: Luggage to and between islands carried by client. Price shown is for early May start dates.
All prices are per person unless otherwise indicated, and are based on a standard booking in May. Prices may vary seasonally and a fixed price will be given to you before you commit.
Single Room Supplement (SRS): From £275
Lone Traveller Additional Supplement (LTAS): From £140
Large Party Saving (LPS): Groups of more than 2 people (on an identical itinerary, on the same booking and booked at the same time) – discount of at least £20 per person
Maximum party size: 20
Peak season: Prices can be around £210 extra per person.
Add Ons
Extra nights in any hotel or apartment:  Contact On Foot Holidays (seasonal pricing)
Water taxi from Sipan to mainland (for early flights back): Contact On Foot Holidays for price
Extra taxi between Dubrovnik old town and ferry terminal for poorly connecting flights: From £32 (1-3 pers.), £46 (4-8)
Sending Walkers Packs to addresses outside the UK: £10-£40 (per pack, location dependent)
Our local team
Tomislav Coric
Tomi is Dubrovnik born and bred and after a spell in the hotel industry now runs his own travel agency specialising in walking and biking tours. When not working too many hours in the office, he spends time with his young family, exploring the area on foot or bike.


Sign up to our Newsletter
Witty, compelling and full of fantastic ideas for your
next walking holiday. It's the perfect travel companion!
When you're ready to travel, we'll be here to help you choose your next walking holiday
Welcoming walkers from all across the world
• Free Cancellation •
• Free postponement •
• Lots of lovely routes •
BOOK WITH CONFIDENCE
SEE OUR COVID BOOKING POLICY