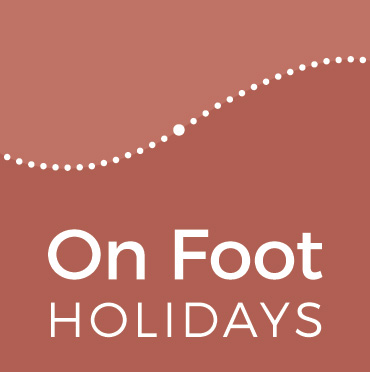 View Shortlist
Office now closed
Opening Times
Office hours: Mon - Fri 09:00 - 17:30; Sat 09:30 - 13:00
Office hours: Mon - Fri 09:00 - 17:30; Sat 09:30 - 13:00
Office hours: East Coast USA: Mon - Fri 09:00 - 17:30 (04:00 - 12:30 local time); Sat 09:30 - 13:00 (04:30 - 08:00)

West Coast USA: Mon - Fri 09:00 -17:30 (01:00 - 09:30 local time); Sat 09:30 - 13:00 (01:30 - 05:00)
Office hours: Ottawa: Mon - Fri 09:00 - 17:30 (04:00 - 12:30 local time); Sat 09:30 - 13:00 (04:30 - 08:00)

Vancouver: Mon - Fri 09:00 - 17:30 (01:00 - 09:30 local time); Sat 09:30 - 13:00 (01:30 - 05:00)
Office hours: Canberra: Mon - Fri 09:00 - 17:30 (20:00 - 04:30 local time); Sat 09:30 - 13:00 (20:30 - 24:00)
Office hours: Mon - Fri 09:00 - 17:30 (22:00 - 06:30 local time); Sat 09:30 - 13:00 (22:30 - 02:00)
Office hours: Mon - Fri 09:00 - 17:30 (check internet for local time equivalent); Sat 09:30 - 13:00
Northern Provence – 5 nights
Gigondas
Amadieu
Vine terracing
The Dentelles
In the Dentelles
View from the Dentelles
Up to Crillon le Brave
Dentelles and vineyards
The area was not one we knew well and was great to explore on foot. We prefer not to fly, so close enough for train or car travel was also important for us.
Robert Fell, Alcester, UK - September 2019
I think I finally understand why Provence is so popular and mentioned so often by those who are lucky enough to travel.
The laid-back lifestyle and natural beauty of nature and the historical towns is simply marvelous.
B Mudbhary, San Francisco, USA - April 2019
The holiday was well organised from start to finish. We simply got ready in the mornings, had breakfast, left our luggage at reception and set off for the day, it really was that easy.
We had no concerns about our luggage, it was always waiting for us at the hotels, and the walks were varied and beautiful.
L Edy, Grange of Lindores, UK - July 2018
Enjoyed walking and getting away from crowds and seeing unspoilt countryside. Good accommodation and well researched and organised.
Loved the area and the French people were very wam and helpful. The food was amazing (and the wine!). Couldn't be improved upon for us. Suits our needs to a tee!
C Frost, Stockport, UK - June 2018
We especially appreciate the welcome we received everywhere.
We love seeing and staying in small towns with small hotels, and the variety of hotels this time was also very special. The hiking was challenging and we loved the gorgeous views at every hand. We really appreciated the different ideas you gave for each walk, allowing us to adapt the walk to our ability, and this year to the weather.
Jean Santi, California, USA - June 2017
We liked the smells of pine/thyme, and the interesting countryside, the vines, olives, fruit, insects (saw some praying mantis!). We liked the high villages (once we'd climbed into them!), the buildings and relaxed atmospheres.
The moving of our luggage was seamless.
Edward Crispin, Farnham, UK - September 2019
More independent feedback
At a glance
5-night version (one night only at start in Venasque, but including scenic circuit in the Dentelles, so 4 walking days). We recommend a night or two in Avignon at the start or finish. See 'Prices' tab for what's included.
How much walking?
Full days: 12-19km per day, 4½-6½ hrs walking
Using shortening options: 8-16km per day, 2½-4½ hrs walking
Iconic wine, gourmet food - and some great walking too!
To the east of Avignon and its nursery rhyme bridge is an area of extraordinary geological features.  At the centre lies 'le Mont Ventoux' (the windy mountain), beloved – or perhaps not – of Tour de France cyclists, the view of its lonely summit a constant theme to our walking, although we opt for its greener foothills in this less-visited area of Provence.
The walk starts in a village perched atop a cliff: medieval Venasque, climbing high for views to the peaks of the 'Dentelles de Montmirail' (lace points) where you will walk later in the week.  From Venasque to Mazan, maybe upgrading to the Marquis de Sade's former home, tiny Le Barroux, and finally two nights in a top Gigondas restaurant-with-comfortable rooms, your base for an exploration of the Dentelles.  And of course as this is France, the food and wine are most definitely not of secondary importance.  Three of the four hotels boast a good kitchen delivering meals of greater or lesser complexity and opportunities for tasting not only the well-known regional wines but also Vacqueyras whites and a variety of 'marcs'.  Why not add a night or two in historic Avignon – the Palais des Papes, the bridge and also the fascinating side streets and museums.
Avoid arriving at Gigondas on a Wednesday, as the wonderful restaurant at Les Florets is closed that evening (local alternatives available if necessary).
Walked by On Foot staff: Simon, Debbie and Patrick
REVIEWS: For independent walker reviews submitted to the Association of Independent Tour Operators visit Aito.com.
TRAVEL ADVICE: To find the latest travel advice from the Foreign & Commonwealth Office for UK citizens travelling to France, click here. Citizens of other nations will also find it useful, but should always check their appropriate local agency.
COVID-19 SAFETY PRECAUTIONS: Please read our summary of current regulations.
Route Highlights
Avignon – the bridge and the Palais des Papes (add-on)
Wine – from gutsy Gigondas to sweet Beaumes de Venise
Walking in the Dentelles, in the foothills of Provence's highest peak, Mont Ventoux
Gourmet food
This route features the following characteristics and interests: Villages and farms, Drive to route, Food, Wine
We Recommend
A day or two in historic Avignon (where the popes resided during the fourteenth century, and for a period even had a pope in opposition to the one in Rome!). It is just a short train ride from Avignon to Arles, where you can visit the Roman remains and seek out the locations of some of Vincent van Gogh's best-known paintings. The wetlands of the Camargue are just beyond Arles.
Eating and Drinking
Huw at Les Geraniums (Le Barroux) recommends "2 plats très populaires – Ballotin de volaille farci aux champignons, sauce crème – Vin : Fondreche Rouge, et – La Souris d'Agneau Vigneronne – Vin Gigondas rouge", while Thierry at Les Florets (Gigondas) suggests "Pigeon : suprême rôti et cuisse confite, pomme farcie au foie gras, jus à la cannelle, avec le vin – Gigondas rouge, Domaine la Garrigue" (this is his own family vineyard!).
How much Walking?

Full days: 12-19km per day, 4½-6½ hrs walking
Using shortening options: 8-16km per day, 2½-4½ hrs walking
Paths are reasonably marked, and often you will be on GRs (Grandes Randonnées) either national or of the area, though careful attention to our written route directions still required. Steep uphill on Venasque Circuit, some scrambling on Dentelles circuit. Highest point on route: 750m.
Medium-hard: Average cumulative uphill stretches (CUSs) 543m per day (375m – 690m)
Medium: CUSs 393m (200m-600m) using easier/shortening options where available.
GPX file available for handheld GPS or smartphone App for complete route.
Important note: Times given for each day are  walking times for an "average" walker and exclude stops.  "CUSs" stands for "Cumulative Uphill Stretches" and measures the aggregated ascents in each day, expressed in metres of climb.  See "Walk Grading" for more information.
When to go?
The best months to walk: April, May, June, September, October
Other possible months: July, August
This area of the Vaucluse is at its best in late spring and early autumn – try walking at the time of the 'vendange', the grape harvest in September, when the vineyards will be full of activity.  Or a little later into October when the leaves are changing colour and the landscape is a riot of browns and oranges. The Avignon Festival in July makes accommodation harder to come by then (and more expensive) and the weather is in any case probably too hot for walking.
Start Dates
Recommended
Possible
Unavailable
Weather Chart
Temperature and rainfall chart for Gigondas
Itinerary
Day 1
Arrive Venasque, settle in and take a moment to explore this pretty hilltop village before your supper-with-a-view in the terrace restaurant.
Day 2 - Venasque to Mazan
A gentle day's walk, along paths and tracks, and some asphalt … and no great peaks you may be relieved to learn. Following your descent from Venasque the path winds through a narrow gorge, before opening out to take you eventually through Malemort du Comtat, in whose centre are some impressive doors and doorways, clustered around the restored 12th century church. If you have time, pay a visit to the Musée Agricole, before continuing on to the fortified village of Mazan by way of an historic track.  (Easy-medium: 4½ hrs walking (allow 6 hrs), 14 km, CUSs 375m)
Day 3 - Mazan to Le Barroux
A bucolic morning past olive and cherry tree groves en route to the hilltop village of Crillon le Brave and a picnic lunch stop in its shadow … or a well-earned croque monsieur after a climb up to a bar at its top. The afternoon is a minor switchback though, through a sea of vineyards (with tantalising glimpses of your next night's stop) and a wooded section, passing the Lac du Paty before another swiftly steep climb up into Le Barroux's narrow streets below its 12th century castle.  (Medium-hard: 6½ hrs walking (allow 8¾ hrs), 19 km, CUSs 690m). Alternative – lift with the luggage the whole way, or walk as far as Crillon (Easy-medium: 3½ hrs walking (allow 4¾ hrs), 12 km, CUSs 340m) then call ahead to the hotel to arrange a taxi pickup (pay locally).
Day 4 - Le Barroux to Gigondas
Today you climb to the highest point of your walk via the GR4 (one of France's great long distance trails) and over the Crête de St-Amand to arrive finally within striking distance of the Dentelles – you will enjoy spectacular views onto this extraordinary geological formation before a descent to the first of two gourmet evenings at Les Florets.  (Medium-hard: 5½ hrs walking (allow 7¼ hrs), 17 km, CUSs 600m)
Day 5 - Circular hike through the Dentelles de Montmirail
At last a chance to walk in amongst the Dentelles through hidden valleys, scrambling over and around the rocks at the base of the most impressive jagged peaks themselves … care is needed today (though no special equipment), but it is an exhilarating experience and provides magnificent views and photo opportunities. The return takes you back via Gigondas, and the opportunity to meander down through this pretty village before stopping awhile for a celebratory dégustation should you so wish, in one of the restaurants or caves.  (Medium-hard: 4½ hrs walking (allow 6 hrs), 12 km, CUSs 600m). Alternative – walk up into the Dentelles and back again (devise your own route using our map), or stay at the hotel and relax!
Departure day
Depart for home, or transfer to Avignon for a night or nights in our hotels there and some sightseeing.
Travel Information
ARRIVING BY AIR (but see below about TGV access)
The best local airports are Avignon and Marseille.  There are also flights to Nimes, which has a shuttle bus/train connection to Avignon and Carpentras.  – Intercontinental flights use Marseille and Paris.
Land by: 16:30 (Avignon), 14:00 (Marseille), 15:00 (Nimes) for public transport connections + final taxi.
Return flight earliest (if returning directly from Gigondas): 11:00 (A), 13:00 (M), 12:00 (N)
No limit if leaving from Avignon town.
Flight information can change rapidly and not all flights run daily. Please do check directly with the airlines' websites or Skyscanner (see below) before finalising any booking with us. Do not book your flights until we have confirmed that we have provisionally reserved accommodation for you.
For up-to-date schedules and flights from all airports check Skyscanner
ARRIVING BY TRAIN
Nearest railway station at start and end: Carpentras
Sample journey by rail:
Via Paris: TGV direct to Avignon, then local train to Carpentras ~5 hrs
Via Paris Charles de Gaulle airport: TGV direct to Avignon, then local train to Carpentras ~4 hrs
Carpentras to Paris: local train to Avignon then TGV direct to Paris ~5 hrs
Carpentras to Paris Charles de Gaulle airport: local train to Avignon, TGV direct to Charles de Gaulle airport ~4 hrs
We suggest thetrainline.com for times, ticket booking and other information.
ARRIVING BY CAR
Leave your car at Les Florets (just outside Gigondas). Taxi back to first night (supplement).
Getting to the start of the walk
The first hotel is in Venasque and the last in Gigondas, although you may also wish to spend a night or two in Avignon at the start or end of your walk. Transfer times (travel time only, not allowing for waiting for connections) and methods are suggested for Avignon, Marseille and Nimes airports below, and for Avignon TGV train station.  Taxis are  included at the start from Carpentras train or bus station (adjacent) to Venasque, and back from Gigondas to Carpentras train station at the end.
AVIGNON AIRPORT:
Outward: Taxi from the rank to Avignon, train to Carpentras, pre-booked taxi to Venasque (included in holiday price) 2hrs
OR pre-booked taxi transfer from Avignon airport to Venasque c. 1hr
Return: Taxi (included) to Carpentras and train to Avignon.  Taxi from rank to airport.
MARSEILLE AIRPORT:
Outward: Bus direct to Carpentras (three daily), or train to Avignon then as above
Return: Direct bus from Carpentras (three daily), or train via Avignon – Sunday ends may need a taxi all the way
NIMES AIRPORT:
Outward: shuttle bus to Avignon, train to Carpentras (one change), then pre-booked taxi (included).
Return: as above in reverse
AVIGNON TGV:
Outward:  Change for train to Carpentras, then pre-booked taxi to Venasque (included in holiday price) OR pre-booked taxi transfer from Avignon TGV direct to hotel.
Return: Taxi (included) to Carpentras, then train direct to Avignon TGV.
For pre-bookable taxi costs, see "Prices" or ask us. Note that the pre-booked taxis from Carpentras station to Venasque and back from Gigondas to Carpentras at the end are included in the holiday price (deductable if other transfer arrangements made).  Full transfer advice, including timetables, is provided in your Walkers' Pack. Contact us if you would like additional pre-booking information.
Where You'll Stay
A selection of mostly family-run hotels, all with a particular French style and, where you eat in, an enviable quality of food and wine.  Most speak at least a smattering of English and all have a pride in their accommodation and an eagerness to share that with you. Please avoid staying in Gigondas on a Wednesday as Les Florets' excellent restaurant is closed.
Hotels in Avignon
F
or a night in Avignon we normally use the Hotel de l'Horloge,  a well-appointed medium-sized hotel.
Prices
Price: from £
940
for 5 nights
Total 5 nights in double/twin room, all breakfasts, 4 evening meals, 3 picnic lunches (some simple), taxi transfer from and back to Carpentras station, all luggage transfers between Venasque and Gigondas.
All prices are per person unless otherwise indicated, and are based on a standard booking in May. Prices may vary seasonally and a fixed price will be given to you before you commit.
Single Room Supplement (SRS): From £175
Lone Traveller Additional Supplement (LTAS): From £165
Large Party Saving (LPS): Groups of more than 2 people (on an identical itinerary, on the same booking and booked at the same time) –  discount of at least £20 per person
Maximum party size: 10
Add Ons
Nights in Avignon at start or end of holiday: Contact On Foot Holidays for details – choice of standard and upgrade hotels
Taxi from Avignon city, airport or TGV to Venasque: Contact On Foot Holidays for details.
Sending Walkers Packs to addresses outside the UK:  £10-£40 (per pack, location dependent)
Our local team
Emily Stokely
Rural France has been part of Emily's life since she was a little girl holidaying here with her parents. After meeting Jeremy, and as keen outdoors enthusiasts, they spent many subsequent holidays exploring on foot and by bicycle. In 2005 they decided to move to France with their young family in order to build a house, and now run a small business managing holiday houses.

Sign up to our Newsletter
Witty, compelling and full of fantastic ideas for your
next walking holiday. It's the perfect travel companion!