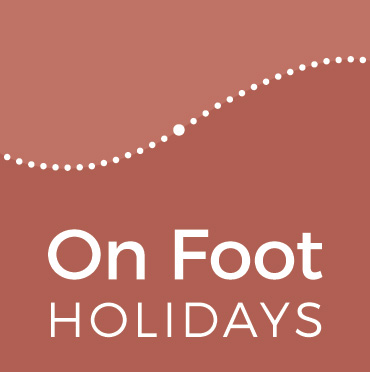 View Shortlist
Office now closed
Opening Times
Office hours: Mon - Fri 09:00 - 17:30; Sat 09:30 - 13:00
Office hours: Mon - Fri 09:00 - 17:30; Sat 09:30 - 13:00
Office hours: East Coast USA: Mon - Fri 09:00 - 17:30 (04:00 - 12:30 local time); Sat 09:30 - 13:00 (04:30 - 08:00)

West Coast USA: Mon - Fri 09:00 -17:30 (01:00 - 09:30 local time); Sat 09:30 - 13:00 (01:30 - 05:00)
Office hours: Ottawa: Mon - Fri 09:00 - 17:30 (04:00 - 12:30 local time); Sat 09:30 - 13:00 (04:30 - 08:00)

Vancouver: Mon - Fri 09:00 - 17:30 (01:00 - 09:30 local time); Sat 09:30 - 13:00 (01:30 - 05:00)
Office hours: Canberra: Mon - Fri 09:00 - 17:30 (20:00 - 04:30 local time); Sat 09:30 - 13:00 (20:30 - 24:00)
Office hours: Mon - Fri 09:00 - 17:30 (22:00 - 06:30 local time); Sat 09:30 - 13:00 (22:30 - 02:00)
Office hours: Mon - Fri 09:00 - 17:30 (check internet for local time equivalent); Sat 09:30 - 13:00
Introduction
This travellers blog is where you will find many things - latest news, the musings of our experienced staff and much more. We plan also to use it as a pictorial knowledge. Let us know if you would like "how to" instructions and we will put them here.


The reticent river – Richard Mellor goes looking for the Dordogne
Back to News
Wednesday 10th July | Posted by On Foot Staff
The Dordogne is playing hard to get. So hard to get, in fact, that I'm compulsively humming a Janet Jackson song while longingly – but merrily – tramping about its margins. And although the river and I never do get to sit down over a glass of Bordeaux, I still spend much of my walking holiday appreciating its palpable glories.
Worst of all, I had my chance. Undertaking an abbreviated version of On Foot's Dordogne trip, I begin in the charming town of Beaulieu-sur-Dordogne. The clue's in the name: as well as shuttered stone houses and a grand abbey church, Beaulieu borders the broad river itself.
I amble along its towpath for a few idyllic minutes, admiring dark green hills opposite and a flat-bottomed gabare boat – formerly used to transport goods – moored on the near bank. Mostly I'm thinking "I can't wait to start walking." And: "I'm excited to see more of you later, Dordogne." Whoops. Because I spend much of my subsequent, wonderful walking holiday across the eponymous French region not quite reaching the waterway; approaching it, then veering away; closing in, only to be deterred by a left turn, or a hill, or a town.
From Château de Castelnau-Bretenoux I cross a basin to the picturesque hamlet of Autoire, hemmed in by a narrow gorge of caramel-streaked rocks, and then up those cliffs and down to Loubressac, another preposterous, postcard-worthy village, before taking to the lazy curves of a wider valley. Down far below to my right, visible from certain angles and glinting in certain lights, are tantalising little stretches of blue amid copses and meadows: my old friend. "Ahah," I say. "You again."
The day sees me eventually arrive in Carennac, very close to the river. Precisely 63.39m, according to Google Maps. I peer and crane out of my bathroom window rather dangerously, but I can't see the darn thing. I think I can hear its rushes, though that might just be someone's effluent. I would walk over, but my legs are stiff. What's more, the Dordogne I can't see and probably can't hear is only a quarter of the Dordogne: the river splits here, and the much wider portion is another 350m further. Still, I should probably go. But this bed's so comfortable and I could… just…
No matter, I resolve the next morning. My map shows that I'll follow the river closely for hours all day. And I do; trouble is, most of that's done high up the valley, with forests and foliage between me and my precious. I pine for it. I peer for it. No cigar.
What I do see, however, is giddily impressive: pin-drop-quiet woods, spookily abandoned farmhouses, flower-filled hilltowns and ancient fortresses. Then, from up high before Veyssou, I glimpse the Dordogne again. Beside it is a floodplain occupied by vineyards. Opposite, on the far slopes, are rails for a tourist train. Everything – those tracks, streams, crops, the slanting hills, the flourishing birdlife – is anchored by the waterway.
But while I walk flanks, I walk no banks. The river is perpetually there but not there. Hence my warbling Janet Jackson: "Don't it always seem to go that you don't know what you've got till it's gone?" (lyrics borrowed from Joni Mitchell's Big Yellow Taxi). I should have spent longer in Beaulieu; should have paid more attention to the wonder at hand.
In Meyronne I stay only 80 metres from you-know-what, which is – hooray – visible from La Terrasse's, er, terrace. Again I'm exhausted, however, so a vista must suffice. This was a relatively tough, 14-mile day, and I've got emails to write and, more importantly, a three-course dinner, including the celebrated local lamb, to scoff. Tomorrow, I pledge to the sunlit Dordogne; tomorrow.
But I'm not a man of my word. In fact I'm a love rat. For not only do I not see the Dordogne, but I actually spend all afternoon (on the Valley Walk) striding beside a tributary, the Ouysse, from the striking green pool where it suddenly reappears after miles spent underground – a common phenomenon among waterways here. An information board proudly declares the 'Mother of the Dordogne', although surely, according to this logic, every tributary is the Dordogne's mum, giving it about 15. That's a lot of mums.
Eventually, having passed fisheries, fisherman, rock-climbers and island farms, the Ouysse sashays towards a passage between two headlands where it'll join the… Dordogne! Yes! Except this, to make things even worse, is the precise point where I stop walking, as it's also the precise point where a revered hotel-restaurant, Le Pont de l'Ouysse, serves me Michelin-starred nosh. Sorry, Dordogne. I feel like a hopeless rogue.
On the drive to Brive's airport, my taxi crosses the river on a long, one-lane bridge. I gaze for five seconds: a last and not-very-lingering glimpse. It never quite happened, our romance. But I'd love to give it another go sometime.
Richard Mellor
Richard is a freelance travel journalist, writing for titles such as The Times, Metro, Daily Telegraph and Guardian. He won Travel Article of the Year at the VisitEngland Awards for Excellence in 2018, and has been nominated for several other awards. Richard has previously walked our Sabine Hills route (now subsumed into our Umbria holiday). 
Back to News

Sign up to our Newsletter
Witty, compelling and full of fantastic ideas for your
next walking holiday. It's the perfect travel companion!