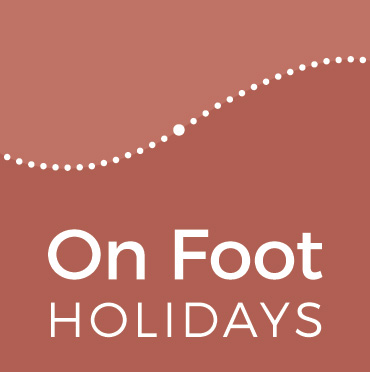 View Shortlist
Office now closed
Opening Times
Office hours: Mon - Fri 09:00 - 17:30; Sat 09:30 - 13:00
Office hours: Mon - Fri 09:00 - 17:30; Sat 09:30 - 13:00
Office hours: East Coast USA: Mon - Fri 09:00 - 17:30 (04:00 - 12:30 local time); Sat 09:30 - 13:00 (04:30 - 08:00)

West Coast USA: Mon - Fri 09:00 -17:30 (01:00 - 09:30 local time); Sat 09:30 - 13:00 (01:30 - 05:00)
Office hours: Ottawa: Mon - Fri 09:00 - 17:30 (04:00 - 12:30 local time); Sat 09:30 - 13:00 (04:30 - 08:00)

Vancouver: Mon - Fri 09:00 - 17:30 (01:00 - 09:30 local time); Sat 09:30 - 13:00 (01:30 - 05:00)
Office hours: Canberra: Mon - Fri 09:00 - 17:30 (20:00 - 04:30 local time); Sat 09:30 - 13:00 (20:30 - 24:00)
Office hours: Mon - Fri 09:00 - 17:30 (22:00 - 06:30 local time); Sat 09:30 - 13:00 (22:30 - 02:00)
Office hours: Mon - Fri 09:00 - 17:30 (check internet for local time equivalent); Sat 09:30 - 13:00
Introduction
This travellers blog is where you will find many things - latest news, the musings of our experienced staff and much more. We plan also to use it as a pictorial knowledge. Let us know if you would like "how to" instructions and we will put them here.


Walking in Arcadia – hike the Menalon Trail
Back to News
Wednesday 24th August | Posted by On Foot Staff
Arcadia, the fabled home of the god Pan, was revered in the Renaissance as symbolic of unspoiled, harmonious wilderness; referenced by Virgil as "locus amoenus" – pleasant place, where shepherds sing of their loves and losses. It lies in the centre of the Peloponnese (the land south of the Corinth Canal).
Using many of the old paths and mule tracks that linked the villages with the fields, pastures and forests of this remote part of Greece, the Menalon Trail winds through scenic hills and some pretty (and still thriving) ancient stone villages. On Foot has worked with the creators of the Menalon Trail to craft our own version of this hike.
The relatively little-known trail winds through an area of Greece that was a hotbed of resistance to Ottoman rule, and remains proud of its role in the Greek War of Independence. On the final day you'll walk the dramatic Lousios Gorge, where ancient monasteries cling to the cliffs, and watermills assisted the production of various products including gunpowder.
The scenic walking through wooded valleys and hills with panoramic views will bring you to some very pretty and thriving old stone villages, where you will stay in traditional family-run guesthouses. Enjoy the villages too for their tavernas, local industries (for example jewellery making in Stemnitsa), little shops, churches and old houses, but above all a sense of life and liveliness that few can match. If you are lucky, the local dancers will be performing, and the wine will flow freely.
This is an area visited by Greeks in the winter, while the spring and autumn are the preserve of the hill walkers. Even the summer is possible (though July in particular can be very hot) as much of the walking is in native pine and fir forest, with dappled sunlight enlivening the shade.
You may like to use this holiday as the core of a longer visit to the region – perhaps take in the sites of Mycenae, Epidaurus, Olympia and many others, or spend some days on the beach in relatively unspoiled resorts; you could leave a hire car at Dimitsana while you walk the route. Shorter versions of the holiday are also available.
See more details of walking in Arcadia here, or call to speak to Simon or Debbie who have both walked the route.
Back to News

Sign up to our Newsletter
Witty, compelling and full of fantastic ideas for your
next walking holiday. It's the perfect travel companion!