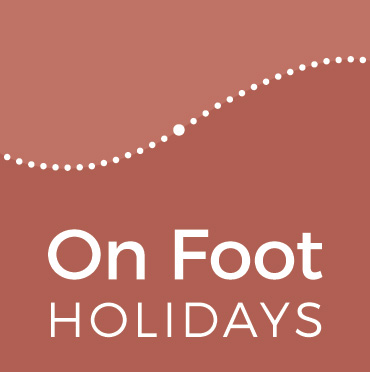 View Shortlist
Office open now
Opening Times
Office hours: Mon - Fri 09:00 - 17:30; Sat 09:30 - 13:00
Office hours: Mon - Fri 09:00 - 17:30; Sat 09:30 - 13:00
Office hours: East Coast USA: Mon - Fri 09:00 - 17:30 (04:00 - 12:30 local time); Sat 09:30 - 13:00 (04:30 - 08:00)

West Coast USA: Mon - Fri 09:00 -17:30 (01:00 - 09:30 local time); Sat 09:30 - 13:00 (01:30 - 05:00)
Office hours: Ottawa: Mon - Fri 09:00 - 17:30 (04:00 - 12:30 local time); Sat 09:30 - 13:00 (04:30 - 08:00)

Vancouver: Mon - Fri 09:00 - 17:30 (01:00 - 09:30 local time); Sat 09:30 - 13:00 (01:30 - 05:00)
Office hours: Canberra: Mon - Fri 09:00 - 17:30 (20:00 - 04:30 local time); Sat 09:30 - 13:00 (20:30 - 24:00)
Office hours: Mon - Fri 09:00 - 17:30 (22:00 - 06:30 local time); Sat 09:30 - 13:00 (22:30 - 02:00)
Office hours: Mon - Fri 09:00 - 17:30 (check internet for local time equivalent); Sat 09:30 - 13:00
Introduction
This travellers blog is where you will find many things - latest news, the musings of our experienced staff and much more. We plan also to use it as a pictorial knowledge. Let us know if you would like "how to" instructions and we will put them here.


Tuesday 12th July | Posted by On Foot Staff
12 July 2022
We're seeing unusually high temperatures across much of Europe and the UK at present, and while it is great to see the wonderful landscapes in summer sunshine, we thought it timely to post some reminders of how to stay safe and well and still enjoy your holiday in very hot weather.
Check the weather forecast every day, and take note of the hours when the highest temperatures are expected (which may not be the middle of the day). We find that accuweather is usually very reliable.
Always carry as much water as you can manage. Don't be afraid to ask at shops or houses for a top-up if necessary.
Wear loose, light clothing, with a wide sun hat and sun glasses.
Keep re-applying sunscreen.
Take full advantage of any patches of shade.
Be aware of your capabilities – you will probably walk more slowly in hot weather. Make use of shortening options if a long day of walking is going to be too much.
Keep in touch with your Local Contact, who can suggest short cuts and alternative routes, or help get you to your next hotel if you want to take a rest day. In extreme cases there may be local restrictions for safety reasons, in which case we can help you re-arrange your walking and accommodation if necessary.
If your hotel doesn't have air-conditioning, ask if they have a fan you can use in your room, and keep curtains/blinds/shutters closed against direct sunlight.
Start walking as early as possible in the day to avoid the highest heat. Ask your host the evening before whether you can have an early breakfast or a snack you can take with you. If this isn't possible, consider starting out early anyway and getting something to eat along the way. Avoid caffeinated drinks, which will pass through your body more quickly than water!
If you've set out early, take note of the check-in time at your next hotel, and maybe have a break somewhere cooler or shady in the hottest part of the day.
Hot weather can result in sudden thunderstorms – be aware in exposed areas and carry a light raincoat.
Be especially careful of fire risk – don't discard any litter or light any flames, and immediately report any fires to the emergency services.
And if you're feeling unwell, it may be sun stroke or heat exhaustion – seek help from your Local Contact. There's more advice here.
Back to News

Sign up to our Newsletter
Witty, compelling and full of fantastic ideas for your
next walking holiday. It's the perfect travel companion!