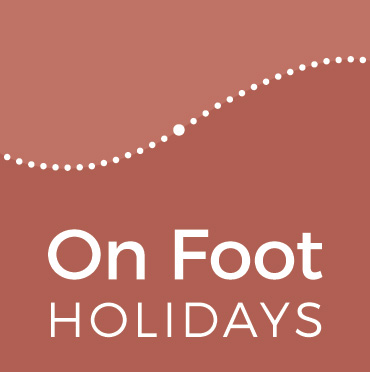 View Shortlist
Office now closed
Opening Times
Office hours: Mon - Fri 09:00 - 17:30; Sat 09:30 - 13:00
Office hours: Mon - Fri 09:00 - 17:30; Sat 09:30 - 13:00
Office hours: East Coast USA: Mon - Fri 09:00 - 17:30 (04:00 - 12:30 local time); Sat 09:30 - 13:00 (04:30 - 08:00)

West Coast USA: Mon - Fri 09:00 -17:30 (01:00 - 09:30 local time); Sat 09:30 - 13:00 (01:30 - 05:00)
Office hours: Ottawa: Mon - Fri 09:00 - 17:30 (04:00 - 12:30 local time); Sat 09:30 - 13:00 (04:30 - 08:00)

Vancouver: Mon - Fri 09:00 - 17:30 (01:00 - 09:30 local time); Sat 09:30 - 13:00 (01:30 - 05:00)
Office hours: Canberra: Mon - Fri 09:00 - 17:30 (20:00 - 04:30 local time); Sat 09:30 - 13:00 (20:30 - 24:00)
Office hours: Mon - Fri 09:00 - 17:30 (22:00 - 06:30 local time); Sat 09:30 - 13:00 (22:30 - 02:00)
Office hours: Mon - Fri 09:00 - 17:30 (check internet for local time equivalent); Sat 09:30 - 13:00
Introduction
This travellers blog is where you will find many things - latest news, the musings of our experienced staff and much more. We plan also to use it as a pictorial knowledge. Let us know if you would like "how to" instructions and we will put them here.


Tuesday 24th November | Posted by On Foot Staff
A big hello from all of the On Foot Team. We have been busy making preparations for testing out a new walking route (more on that soon!) as well as entering the final rounds of the On Foot Lockdown Tic-Tac-Toe tournament (Debbie is winning).
We are all busy and keeping active and we hope that you are doing the same. For those of us in the northern hemisphere, winter approaches bringing with it colder, wetter and darker days. The counter-measure to all this gloom is to get outside: walk, run or skip, we don't mind, but if your local restrictions allow you to, please spend a few minutes each day out of doors.
Why?
Have you ever been battered by the elements to the extent that all of your senses are overwhelmed? You can't hear for the roar of the wind, your exposed skin is ice-cold and your fancy waterproof trousers gave up the ghost long ago? The chances are, that in that moment you were energised and very awake.
We're not advocating walking in extreme weather conditions but we're not mad either…
How?
We're going to borrow a concept from our Scandinavian cousins who receive far more dramatic weather than we do here in the UK. Friluftsliv (fresh-air-life) is the idea of enjoying time spent outdoors by being connected to the environment and the season. There's a nice National Geographic article here if you would like to read more on this but the On Foot Team can speak from their own experience.
Some of Simon's best ideas occur to him when he is out walking his dog, Max, and Harriet can start a walk singing Paint it Black and finish it with Here Comes the Sun. Being outside relaxes the tangled mess inside our heads and allows us to breathe.
And remember: there's no such thing as bad weather, only inappropriate clothing…
In other news…
We're looking forward to an exciting walking season next year and with our flexible bookings policy, you can start planning now with complete peace of mind. Have a look at our website for inspiration on where you might like to head off to – travel restrictions allowing!
Most of the On Foot Team are working from home at the moment but we are still open for business! Our walking holidays for 2021 are ready and you have only a few days left to take advantage of 2020 prices so send us an email to chat with one of our expert team members. Until next time, keep walking and we wish you all the best!
Back to News

Sign up to our Newsletter
Witty, compelling and full of fantastic ideas for your
next walking holiday. It's the perfect travel companion!