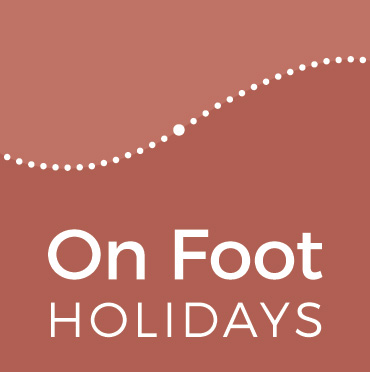 View Shortlist
Office now closed
Opening Times
Office hours: Mon - Fri 09:00 - 17:30; Sat 09:30 - 13:00
Office hours: Mon - Fri 09:00 - 17:30; Sat 09:30 - 13:00
Office hours: East Coast USA: Mon - Fri 09:00 - 17:30 (04:00 - 12:30 local time); Sat 09:30 - 13:00 (04:30 - 08:00)

West Coast USA: Mon - Fri 09:00 -17:30 (01:00 - 09:30 local time); Sat 09:30 - 13:00 (01:30 - 05:00)
Office hours: Ottawa: Mon - Fri 09:00 - 17:30 (04:00 - 12:30 local time); Sat 09:30 - 13:00 (04:30 - 08:00)

Vancouver: Mon - Fri 09:00 - 17:30 (01:00 - 09:30 local time); Sat 09:30 - 13:00 (01:30 - 05:00)
Office hours: Canberra: Mon - Fri 09:00 - 17:30 (20:00 - 04:30 local time); Sat 09:30 - 13:00 (20:30 - 24:00)
Office hours: Mon - Fri 09:00 - 17:30 (22:00 - 06:30 local time); Sat 09:30 - 13:00 (22:30 - 02:00)
Office hours: Mon - Fri 09:00 - 17:30 (check internet for local time equivalent); Sat 09:30 - 13:00
Wine: words of wisdom from home and abroad
If you have caught up with last week's newsletter you will know a bit more about On Foot's fearless leader Simon Scutt, than you did before. However, those that know Simon best will have noticed that mention of one of his key interests was omitted: wine. Serial On Footers may also have spotted the suspicious tendency of our walks to traverse through good wine regions – indeed that may well be why you are serial On Footers…
Speaking on the role of wine in an On Foot walk, Simon says: "As a walker you are part of the landscape, just as the vine is. What is more, the very vines through which you have been walking may well be the same that have produced the wine you are drinking. Most European wine grown in small family vineyards stays in the region – even in the village; that puts the walker in direct touch with the soil.
"It is not wine country generally that appeals to the walker, but a particular scale of operation and depth of history and tradition, that the old European wine areas have managed to sustain in such abundance."



"Likewise the wine is an integral part of the culture of the region, and the true, thinking walker is in touch with the soul of the locale – it is a function of this pace of travel; slow and considered, as the old-fashioned vintner is in his vineyard, cutting and pruning with deft care, weighing up each bunch of grapes to decide whether it is suitable for the style of the wine that he has in mind before snipping it off, carefully, so as not to damage the grapes. He or she has a son, a daughter, maybe a grandchild, learning through watching, and if the spurious glamour of modern life does not waylay the child, he or she will be there to carry on the tradition as "fils" or "hija", proudly waiting to welcome that next set of walkers from all over the world, and to explain the way that wine is produced in the family vineyard."
Did you know? You can filter routes on our website by selecting a specific interest such as 'wine' or 'archaeology'. Simply navigate to the homepage, select 'refine your search' and scroll down to 'interests'.
---
It's true that there is a unique recipe to crafting the best On Foot walks and wine is most firmly on the ingredients list. Although best experienced with friends old and new and after a good day's walk, there is no reason at all why you should not be able to enjoy a taste of abroad from your own home. We have asked Edgar, one of our hoteliers from the Castles of the Rhine route to share a few words on the wines from his home town, all of which are available to purchase online (see below). He says:
"Starting in Bingen [night one of the On Foot walk], the most well known vineyard is Rüdesheimer Berg Schloßberg. Then passing Bacharach is of course Bacharacher Hahn, a unique vineyard which belongs to the family Jost, and they make astonishing Riesling. Moving on to Oberheimbach, Dr Kauer is Professor for Organic Viticulture at the University of Geisenheim, and of course makes a very good eco-wine.
"Then in Kaub, of course is the best wine on the tour…no doubt about it. [Edgar's hotel is in Kaub!] We live on the sunny side of the river and so our wines are superior! I should also mention that nearby Asmannshausen is a special place for the best pinot noirs in Europe. It is an enclave founded years ago by Cistercian monks from Clairvaux, Burgandy. But you know, after Kaub the world is finished anyway… ;)"
Thanks Edgar! Our Castles of the Rhine route is one of many On Foot walks that pass through notable areas for wine production and we will be sharing more information on these in the coming weeks.
Follow the links below for ideas on where to buy the wine online but shop around for the best prices! Please note that the links are examples only and On Foot Holidays has not tested any of these online providers.
Rüdesheimer Berg Schloßberg – Riesling. Best producers (may not be available outside of Europe) are Breuer, Kesseler and Bishop.
Bacharacher Hahn – Riesling.
Dr Kauer – Riesling.
Asmannshausen – Pinot Noir.
---
IN OTHER NEWS:
You may remember a few weeks ago that we mentioned that Kalypso, one of our hosts in Monodendri, Greece, had decided to close the doors of her guesthouse to allow herself to focus on other things. In response to the lovely messages you sent her, she said:
"I appreciate also that you sent me the messages of our clients. To tell you the truth, I got emotional; I was enjoying working with clients from you and I remember very well the contact with them. Please tell them if you can that I want really to thank them and I am very happy for their messages!"
Until next time and with very best wishes from us all at On Foot Holidays.
Simon Scutt (Director) and all the team
On Foot Holidays
The largest country in western Europe has such a rich diversity of rural landscapes that we could walk solely in France and never get bored!
However, we've hand-picked what we think are the most rewarding regions for self-guided walking, and dedicated ourselves to finding the best places to stay – not to mention testing the dining and wine-tasting opportunities too.
In the very south is the Alpes Maritimes region, squeezed in the corner between the Mediterranean coast and the Italian border. Pretty villages perchés cling to hillsides, and the paths wend down the mountains to the Belle Époque splendour of Menton.
Further north, our Chamonix and the French Alps route includes some challenging walks below Mont Blanc, making the most of cable cars and trains to find spectacular views and rewarding climbs.
Provence and Dordogne have been beloved by British visitors in particular for decades, but we've sought out some of the less-visited corners for our walks here. In Northern Provence are the craggy ridges of the Dentelles, and of course some fabulous wines and top-class cooking, while the gentler countryside surrounding the middle Dordogne gives a taste of classic France, peppered with beautifully preserved historic villages.
Read about Richard's walk in the Dordogne
Here's a little taster of our self-guided walking holiday in the French Alps. Follow the routes of this day's hike from Les Contamines to Les Houches, which climbs high over the Col de Tricot, and across the Bionassay suspension bridge above tumbling glacial meltwaters. Wild, exposed and breathtaking (less challenging options are available!).

The Dordogne is playing hard to get. So hard to get, in fact, that I'm compulsively humming a Janet Jackson song while longingly – but merrily – tramping about its margins. And although the river and I never do get to sit down over a glass of Bordeaux, I still spend much of my walking holiday appreciating its palpable glories.
Worst of all, I had my chance. Undertaking an abbreviated version of On Foot's Dordogne trip, I begin in the charming town of Beaulieu-sur-Dordogne. The clue's in the name: as well as shuttered stone houses and a grand abbey church, Beaulieu borders the broad river itself.
I amble along its towpath for a few idyllic minutes, admiring dark green hills opposite and a flat-bottomed gabare boat – formerly used to transport goods – moored on the near bank. Mostly I'm thinking "I can't wait to start walking." And: "I'm excited to see more of you later, Dordogne." Whoops. Because I spend much of my subsequent, wonderful walking holiday across the eponymous French region not quite reaching the waterway; approaching it, then veering away; closing in, only to be deterred by a left turn, or a hill, or a town.
From Château de Castelnau-Bretenoux I cross a basin to the picturesque hamlet of Autoire, hemmed in by a narrow gorge of caramel-streaked rocks, and then up those cliffs and down to Loubressac, another preposterous, postcard-worthy village, before taking to the lazy curves of a wider valley. Down far below to my right, visible from certain angles and glinting in certain lights, are tantalising little stretches of blue amid copses and meadows: my old friend. "Ahah," I say. "You again."
The day sees me eventually arrive in Carennac, very close to the river. Precisely 63.39m, according to Google Maps. I peer and crane out of my bathroom window rather dangerously, but I can't see the darn thing. I think I can hear its rushes, though that might just be someone's effluent. I would walk over, but my legs are stiff. What's more, the Dordogne I can't see and probably can't hear is only a quarter of the Dordogne: the river splits here, and the much wider portion is another 350m further. Still, I should probably go. But this bed's so comfortable and I could… just…
No matter, I resolve the next morning. My map shows that I'll follow the river closely for hours all day. And I do; trouble is, most of that's done high up the valley, with forests and foliage between me and my precious. I pine for it. I peer for it. No cigar.
What I do see, however, is giddily impressive: pin-drop-quiet woods, spookily abandoned farmhouses, flower-filled hilltowns and ancient fortresses. Then, from up high before Veyssou, I glimpse the Dordogne again. Beside it is a floodplain occupied by vineyards. Opposite, on the far slopes, are rails for a tourist train. Everything – those tracks, streams, crops, the slanting hills, the flourishing birdlife – is anchored by the waterway.
But while I walk flanks, I walk no banks. The river is perpetually there but not there. Hence my warbling Janet Jackson: "Don't it always seem to go that you don't know what you've got till it's gone?" (lyrics borrowed from Joni Mitchell's Big Yellow Taxi). I should have spent longer in Beaulieu; should have paid more attention to the wonder at hand.
In Meyronne I stay only 80 metres from you-know-what, which is – hooray – visible from La Terrasse's, er, terrace. Again I'm exhausted, however, so a vista must suffice. This was a relatively tough, 14-mile day, and I've got emails to write and, more importantly, a three-course dinner, including the celebrated local lamb, to scoff. Tomorrow, I pledge to the sunlit Dordogne; tomorrow.
But I'm not a man of my word. In fact I'm a love rat. For not only do I not see the Dordogne, but I actually spend all afternoon (on the Valley Walk) striding beside a tributary, the Ouysse, from the striking green pool where it suddenly reappears after miles spent underground – a common phenomenon among waterways here. An information board proudly declares the 'Mother of the Dordogne', although surely, according to this logic, every tributary is the Dordogne's mum, giving it about 15. That's a lot of mums.
Eventually, having passed fisheries, fisherman, rock-climbers and island farms, the Ouysse sashays towards a passage between two headlands where it'll join the… Dordogne! Yes! Except this, to make things even worse, is the precise point where I stop walking, as it's also the precise point where a revered hotel-restaurant, Le Pont de l'Ouysse, serves me Michelin-starred nosh. Sorry, Dordogne. I feel like a hopeless rogue.
On the drive to Brive's airport, my taxi crosses the river on a long, one-lane bridge. I gaze for five seconds: a last and not-very-lingering glimpse. It never quite happened, our romance. But I'd love to give it another go sometime.
Richard Mellor
Richard is a freelance travel journalist, writing for titles such as The Times, Metro, Daily Telegraph and Guardian. He won Travel Article of the Year at the VisitEngland Awards for Excellence in 2018, and has been nominated for several other awards. Richard has previously walked our Sabine Hills route (now subsumed into our Umbria holiday). 

Sign up to our Newsletter
Witty, compelling and full of fantastic ideas for your
next walking holiday. It's the perfect travel companion!