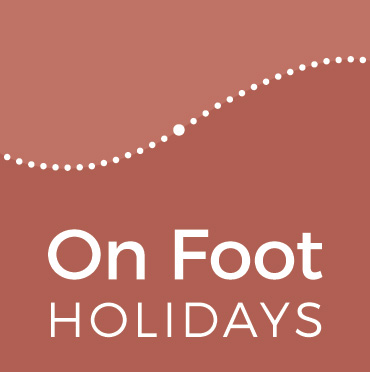 View Shortlist
Office now closed
Opening Times
Office hours: Mon - Fri 09:00 - 17:30; Sat 09:30 - 13:00
Office hours: Mon - Fri 09:00 - 17:30; Sat 09:30 - 13:00
Office hours: East Coast USA: Mon - Fri 09:00 - 17:30 (04:00 - 12:30 local time); Sat 09:30 - 13:00 (04:30 - 08:00)

West Coast USA: Mon - Fri 09:00 -17:30 (01:00 - 09:30 local time); Sat 09:30 - 13:00 (01:30 - 05:00)
Office hours: Ottawa: Mon - Fri 09:00 - 17:30 (04:00 - 12:30 local time); Sat 09:30 - 13:00 (04:30 - 08:00)

Vancouver: Mon - Fri 09:00 - 17:30 (01:00 - 09:30 local time); Sat 09:30 - 13:00 (01:30 - 05:00)
Office hours: Canberra: Mon - Fri 09:00 - 17:30 (20:00 - 04:30 local time); Sat 09:30 - 13:00 (20:30 - 24:00)
Office hours: Mon - Fri 09:00 - 17:30 (22:00 - 06:30 local time); Sat 09:30 - 13:00 (22:30 - 02:00)
Office hours: Mon - Fri 09:00 - 17:30 (check internet for local time equivalent); Sat 09:30 - 13:00
Walking in hot weather
12 July 2022
We're seeing unusually high temperatures across much of Europe and the UK at present, and while it is great to see the wonderful landscapes in summer sunshine, we thought it timely to post some reminders of how to stay safe and well and still enjoy your holiday in very hot weather.
Check the weather forecast every day, and take note of the hours when the highest temperatures are expected (which may not be the middle of the day). We find that accuweather is usually very reliable.
Always carry as much water as you can manage. Don't be afraid to ask at shops or houses for a top-up if necessary.
Wear loose, light clothing, with a wide sun hat and sun glasses.
Keep re-applying sunscreen.
Take full advantage of any patches of shade.
Be aware of your capabilities – you will probably walk more slowly in hot weather. Make use of shortening options if a long day of walking is going to be too much.
Keep in touch with your Local Contact, who can suggest short cuts and alternative routes, or help get you to your next hotel if you want to take a rest day. In extreme cases there may be local restrictions for safety reasons, in which case we can help you re-arrange your walking and accommodation if necessary.
If your hotel doesn't have air-conditioning, ask if they have a fan you can use in your room, and keep curtains/blinds/shutters closed against direct sunlight.
Start walking as early as possible in the day to avoid the highest heat. Ask your host the evening before whether you can have an early breakfast or a snack you can take with you. If this isn't possible, consider starting out early anyway and getting something to eat along the way. Avoid caffeinated drinks, which will pass through your body more quickly than water!
If you've set out early, take note of the check-in time at your next hotel, and maybe have a break somewhere cooler or shady in the hottest part of the day.
Hot weather can result in sudden thunderstorms – be aware in exposed areas and carry a light raincoat.
Be especially careful of fire risk – don't discard any litter or light any flames, and immediately report any fires to the emergency services.
And if you're feeling unwell, it may be sun stroke or heat exhaustion – seek help from your Local Contact. There's more advice here.
For those of us who grew up inland, the most exciting moment of a childhood visit to the seaside was when the glistening waters eventually came into view, with the expectation of ice cream and all sorts of treats. That sense of delight in reaching the sea never really wanes, and to make the journey on foot only adds to the sense of anticipation.
As well as On Foot's coastal walking holidays, several more will lead you through mountains and meadows to a triumphant finish on the seashore, where you can celebrate with a paddle or a swim and a seafood dinner. Here's a selection to inspire your next hiking vacation.
After your long walk along the Lighthouse Way in Galicia, reach the final lighthouse at Finisterre ('the end of the world') to sit on the rocks and watch the sunset. Stay at O Semaforo in the old lighthouse buildings to make the most of the view before departing for home.
Hiking through the Alpes Maritimes in southeast France is mostly about the mountains and the rural 'villages perchés' where you'll stay. But on the final day the pastel-coloured town of Menton draws ever closer, until you eventually reach its palm-fringed promenade.
Walk through bucolic fields and villages in Dorset, where Thomas Hardy's fictional characters trod. After a final day along the Jurassic Coast, your destination is the pretty town of Lyme Regis, a popular film location, where small boats bob gently behind the protecting wall of The Cobb.
Our Basque Pyrenees route along the western ridges of this mighty mountain range reaches the sea at Hondarribia, on the border between Spain and France. From there the final triumphant day along the Jaizkibel coastal ridge ends at San Sebastian – and foodie heaven!
Lycia – Mountain and Sea does exactly what it says – beginning with three days of mountain paths before reaching the long beach at Cirali on Turkey's southern coast. The last walk is the most remote, to the lonely lighthouse at Gelidonya and glorious views to complete your holiday.
The River Dart carries the rains from Dartmoor down to the sea, and you'll keep encountering it on our Devon walk. As it widens towards the historic naval town of Dartmouth, you'll finish your route by taking the little ferry across the water, to arrive in true seafarers' style!
Are you thinking of booking a walking holiday with On Foot this year?  Not that we want to twist your arm (perish the thought!), but here are a few pointers to help make the booking process as quick and easy as possible for you.
Firstly, the more notice you can give us, the better chance we have to secure the dates and accommodations you prefer. In the current rush for bookings, we need at least a month's notice before your start date, and now is the time to think of booking for the European summer and autumn.
Browse our website to decide where you want to go or call us for advice. Consider how much walking you'd like – most routes have shorter and longer options. Look at the grading to decide what will suit you, and whether you would like extra nights.
Work out how you will travel to the holiday and home again. Our website suggests the easiest access by air, rail and road. Research flights or trains to find your best route, bearing in mind that flight schedules might dictate your start date. Don't book anything yet, but please have this information to hand when you contact us.
As Covid restrictions ease, entry requirements for many countries are being dropped, but check the advice of your government to ensure you'll be able to travel.
Contact us by email, phone, or via the reservations form on our website, and give us as much information as you can about your party, preferred start date, and some alternative start dates in case we can't secure all the hotel rooms for your first choice. Most routes offer a saving for parties of three or more walkers, so long as you are all on the same itinerary and booked at the same time. Now is the time to also make sure you've read our booking conditions, especially regarding payments.
Once we've started making your booking, do look out for messages and emails from us, as there will be more questions along the way that need answering promptly. As soon as we have confirmed that all your hotels are available, you can start to book flights, trains etc. When we have all your details, we can dispatch your Walkers' Pack which has a lot more information to help with your transfers and making your holiday the great experience that you expect it to be.
So, having got the admin out of the way, what's it to be? Maybe a perennial favourite such as Southern Tuscany, or the physical challenge of the French Alps or a long distance walk on the Lighthouse Way. Or get away from everyone on the remote paths of Northern Portugal or Lycia.  Whatever your choice, we're looking forward to talking to you soon!

Sign up to our Newsletter
Witty, compelling and full of fantastic ideas for your
next walking holiday. It's the perfect travel companion!