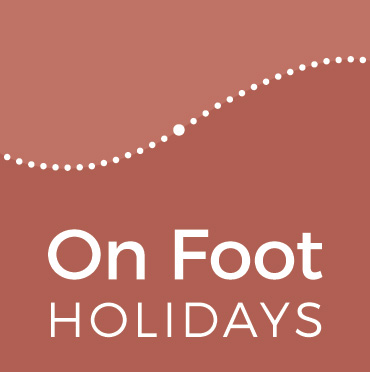 View Shortlist
Office open now
Opening Times
Office hours: Mon - Fri 09:00 - 17:30; Sat 09:30 - 13:00
Office hours: Mon - Fri 09:00 - 17:30; Sat 09:30 - 13:00
Office hours: East Coast USA: Mon - Fri 09:00 - 17:30 (04:00 - 12:30 local time); Sat 09:30 - 13:00 (04:30 - 08:00)

West Coast USA: Mon - Fri 09:00 -17:30 (01:00 - 09:30 local time); Sat 09:30 - 13:00 (01:30 - 05:00)
Office hours: Ottawa: Mon - Fri 09:00 - 17:30 (04:00 - 12:30 local time); Sat 09:30 - 13:00 (04:30 - 08:00)

Vancouver: Mon - Fri 09:00 - 17:30 (01:00 - 09:30 local time); Sat 09:30 - 13:00 (01:30 - 05:00)
Office hours: Canberra: Mon - Fri 09:00 - 17:30 (20:00 - 04:30 local time); Sat 09:30 - 13:00 (20:30 - 24:00)
Office hours: Mon - Fri 09:00 - 17:30 (22:00 - 06:30 local time); Sat 09:30 - 13:00 (22:30 - 02:00)
Office hours: Mon - Fri 09:00 - 17:30 (check internet for local time equivalent); Sat 09:30 - 13:00
Mallorca: Palma and the Serra de Tramuntana
Valldemossa
Soller
Palma cathedral
Biniaraix orange valley
Alaro landscape in blossom
Gorg Blau from above Cuber
Galatzo olive press
Along the Archduke's path above Deia coast
Vista from Banyalbufar
Cami de Correu
Terraces above Banyalbufar
Palma Cathedral
Archduke's path above Valldemossa
Barranc de Biniaraix
Travellers Blog
Tuesday 18th January | Posted by On Foot Staff
view article
It was a really wonderful holiday. Lovely routes, beautiful countryside, lovely to know our bags were being taken care of, exciting to rock up to different places each night.
Kate and Martin Bankes, Stroud, UK - May 2023
We LOVED this holiday! Probably our favourite On Foot holiday so far. The scenery is consistently fantastic, the villages are characterful and the accommodation is all very good.
Tracy Biggam, London, UK - September 2022
The walking was simply superb. The limestone mountains, the views to the sea, the cobbled paths and lovely olive groves.
Andy and Dilys Taylor, Edgbaston, UK - June 2022
We loved the empathetic engagement of the office team in Salisbury, who were able to help us plan and look forward to the holiday. The flexibility of the various routes - well-chosen and clearly defined - was first-class. Everything was thoughtful, generously-designed, and rewarding. A terrific time away.
James and Sally Kidner, Newton Abbott, UK - March 2022
We loved this hike. Can't beat the island views, the dramatic landscapes - a totally different experience for us. The hiking itself was the highlight.
Lynn and Tim Coulter, Park City, USA - March 2022
We are thrilled with how the vacation went, from the planning and coordination to the selection of trails to the materials provided, to the hotels chosen - it was a wonderful trip in every way possible.
All four of us agreed that we would use On Foot again without hesitation if we were to plan another walking holiday in your footprint.
Anon - March 2022
The walking was obviously the best part and we thoroughly enjoyed the daily hikes. The options on the longer days were very helpful.
The places we stayed were fantastic and we loved that 'bijou' feel to all of them. It made it so personal. I think Jesca needs to be commended on her excellent route notes as well as her friendly interactions with us.
CM, Sutton Coldfield, UK - February 2022
It was a wonderful holiday which we hugely enjoyed. Astonishing scenery which has amazed our friends - not the Mallorca which they imagined or knew.
A great winter destination.
David and Katie Le Quesne, Jersey, Channel Islands - January 2022
The ease of luggage transportation and the luxury of all the gorgeous hotels picked and booked was fabulous. The hotel choices were very good, great standard.
The walks were beautiful and the suggestion of walking through the olive groves on the Estellencs to Banyalbufar was brilliant and turned out to be one of our favourite walking experiences. All the walks were a good distance and with the right amount of challenge in them.
Paula Marshall, Bollington, UK - May 2019
I like slowing down so you can really watch and see and hear what's going on...
The scenery with relatively little traffic. The children in the schoolyard across from Hotel Isabel. The sheep on the trail to the castle. Es Verger and the communal tables. Stumbling upon a new brew pub in Alaro.
Peter Brennan, Ithaca, USA - April 2018
More independent feedback
At a glance
8 nights (7 days walking) - the full route. Add extra nights in any hotel. See 'Prices' tab for what's included.
How much walking?
Full days: 7½-20½km per day, 2¾ - 8½ hrs walking
Using shortening options: 7½-16km per day, 2¾-5¾ hrs
The olive groves and dramatic sea coast of undiscovered Mallorca
This stunning walk shows to perfection two unspoilt faces of the island of Mallorca. Spend an evening in the relaxed and historic capital – Palma – and explore its labyrinthine streets, palace courtyards, art museums and elaborate cathedral before heading for the hills – the Serra de Tramuntana mountains. These limestone mountains form a dramatic landscape of peaks and deep valleys, largely undiscovered except by walkers. The fauna and flora are undisturbed and early spring (late January/early February) walkers can have the added bonus of almond blossom time.
Much of this Mallorocan walking tour route we have selected is on the GR221 so navigation is easy, allowing you to enjoy the breathtaking views and dramatic landscapes. This is a route that can be enjoyed as a winter break (mild, though occasionally rainy), for the spring flowers or for autumn colour, and its extended season will suit those who can't get away during the more conventional walking season.
Discover the other face of Mallorca – remote, high and wild, but with unequalled hospitality and wonderful food, and as far away from the seething crowds as it's possible to be.
Walked by On Foot staff: Simon, Mary and Emma
REVIEWS: For independent walker reviews submitted to the Association of Independent Tour Operators visit Aito.com.
ARTICLES: Read an article in The Telegraph newspaper about On Foot's Mallorca holiday here.
TRAVEL ADVICE: To find the latest travel advice from the Foreign & Commonwealth Office for UK citizens travelling to Spain, click here. Citizens of other nations will also find it useful, but should always check their appropriate local agency.
Route Highlights
Sophisticated Palma and its gothic cathedral
Winter blossoming orchards and orchids
The Postman's Path and the quirky La Granja museum
The Archduke's Path to Deia
The alleys and restaurants of Soller
Alaro Castle ruins and Es Verger restaurant for your finale
Mallorcan warmth and hospitality
Birdwatching during spring and autumn migration
This route features the following characteristics and interests: Mountains, Villages and farms, Birdwatching
Things you should know
There are some long and challenging walks, with a few long hauls up and tricky descents.
Acrophobia may be an issue for some, especially the Archduke's Path and the subsequent descent into Deia.
Not all the accommodation is staffed at all times.
We Recommend
Why not spend an extra night in Soller and hire a bike from Tramuntana Tours. Explore the Soller valley and its byways, ride down to Port Soller for a swim.
How much Walking?

Full days: 7½-20½km per day, 2¾ - 8½ hrs walking
Using shortening options: 7½-16km per day, 2¾-5¾ hrs
Well-marked paths and good signage; Valldemossa to Soller is hard, scrambling, vertiginous for some (see below). Highest point on route: 900m.
Medium: Full route: Average cumulative uphill stretches (CUSs) 635m per day (400m-1000m). Using shortening options:  CUSs 572m per day (400m-725m).
Acrophobia/vertigo warnings: The Archduke's Path (Valldemossa to Deia) is not suitable for the acrophobic, but avoidable by taking the bus part way. Otherwise, no significant issues.
GPX file available for handheld GPS or smartphone App for complete route (except optional Soller circuits)
Important note: Times given for each day are  walking times for an "average" walker and exclude stops.  "CUSs" stands for "Cumulative Uphill Stretches" and measures the aggregated ascents in each day, expressed in metres of climb.  See "Walk Grading" for more information.
When to go?
The best months to walk: March, April, May, October, November
Other possible months:  end February, June, September
This is a route that can be walked throughout the autumn, winter (except December) and spring, though the summer is too hot. February is almond blossom time but many hotels are closed in January and early February, which is why it's now not available until late February. However, the island is green – because it can rain at any time, particularly in the winter months – so make sure you are properly equipped. The wettest month is October, with heavy showers, often interspersed with sunshine. In low season (November and February) it can be difficult to find a full choice of restaurants open (especially in Valldemossa when it's best to be there on Thu, Fri and Sat) but there should be something open in every village every night, though you won't necessarily have a full gastronomic experience. Avoid Easter (we won't be able to get you in).
Note: from April to September the route is busy and it is normally not possible to arrange one-night stays in Estellencs and Banyalbufar (nights 2 and 3). Instead walkers normally stay two nights in Banyalbufar and use the local bus to enable all described walking to be done.
Start Dates
Recommended
Possible
Unavailable
Weather Chart
Temperature and rainfall chart for Soller
Itinerary
Day 1 - Arrival day
Arrive in Palma and check into your hotel. Stroll around the town, visit the Gothic cathedral and why not try tapas before dinner?
Day 2 - Es Capdella to Estellencs
After a short taxi transfer to the village of Es Capdella, your first walk begins gently enough as it passes the Finca Galatzo (a historic estate house well worth a visit) and then winds its way up to the head of the Galatxo Valley, for views of the Med. It's then down to Estellencs for a night in a rural hotel on the edge of the village. (Medium: 4¾ hrs walking (allow 6¼ hrs), 14 km (9 miles), CUSs 740m)
Day 3 - Estellencs to Banyalbufar
Explore rural Tramuntana by heading off the GR 221 for a short while to pass the Font de s'Obi and the Planicia estate before finally descending to lovely Penny's hotel in Banyalbufar. Enjoy the rest of the afternoon exploring the village and tasting Banyalbufar's unique Malvasia wine. (Easy-medium: 3¾ hrs walking (allow 5 hrs), 9¾ km (6 miles), CUSs 485m)
Day 4 - Banyalbufar to Esporles
Note: the GR221 between Esporles and Valldemossa is currently closed, and there is no alternative path, so a transfer is at present necessary between Esporles and Valldemossa. We are working with the Mallorcan authorities to reopen the route. Until then, the time saved walking will give you a chance to relax and explore Banyalbufar and its ancient terraces, and the cultural town of Valldemossa. 
A steep climb up from Banyalbufar over its ancient terraces is rewarded by a wonderful woodland path, the 'Cami des Correu' (The Postman's Path), all the way to Esporles. After a short taxi ride to Valldemossa, visit its monastery (N.B. Closed Nov, Dec and Jan and Sundays), home to Chopin and George Sand or just relax on your hotel terrace. (Easy-medium: 2¾ hrs walking (allow 3¾ hrs), 7½ km (4½ miles), CUSs 400m)
Day 5 - Valldemossa to Soller
It's said that rewards come only after some effort and, following a stiff climb out of Valldemossa, there can be no greater prize than the amazing 360 degree views from the Archduke's trail perched high atop the ridge. It's then a spectacular descent into Deia, a picturesque village, once home to Robert Graves, and a perfect stop for lunch. (Medium-hard: 5¼ hrs walking (allow 7 hrs), 11 km (7 miles), CUSs 690m). You can then bus to the fine old town of Soller, worthy in itself of an afternoon perambulation; or, if you're hardy try a longish ramble through undulating Mallorcan countryside before joining the 'Cami de Rocafort' down to Soller (Full route Hard: 8½ hrs walking (allow 11¼ hrs), 20½km (13 miles), CUSs 1070m).
Day 6 - Soller circuit, or rest day
A day of choices depending on your energy levels. You could simply spend the day in Soller exploring the town and the port, using the tram that links the two. In addition, you can try one of Jes's suggested short and easy walks around this lovely valley.
Really experienced walkers (good weather only) can try the full Fornalutx circuit which, starting up the canyon known as the "Barrancs de Biniaraix", climbs to the Col de l'Ofre, winds its way north across the mountain top and then descends steeply through the Portell de Sa Costa to Soller. A steep and tricky descent in places, over some scree and fallen trees, but worth it for the spectacular views. (Hard: 6¼ hrs walking (allow 8¼ hrs), 11 km (7 miles), CUSs 900m. Add a gentle 80 mins if starting from, and ending in, Sóller).
Day 7 - Cuber to Alaro
Continue on with a short transfer (included) to Cuber lake. From there, it's an easy walk to the Tossals Verd refuge along mountain trails past Gorg Blau, whilst enjoying some very dramatic views. The walk then takes you through the magnificent Sollerich estate and then gently downhill into Alaro, with its bustling village square, lined with excellent restaurants. (Medium: 5½ hrs walking (allow 7¼ hrs), 17 km (10½ miles), CUSs 555m)
Day 8 - Alaro Circuit
A celebratory circuit from Alaro, taking in its castle perched precariously on the cliff edge. The path winds up to the hidden Orient Valley, before climbing up to the castle ruins, with spectacular views across the mountain peaks. Don't miss Es Verger restaurant (closed Mondays from October to May), famed for its slow roasted lamb cooked to a traditional recipe (and where sheep roam freely!), before a gentle descent back to Alaro for your last night. (Medium-hard: 5¾ hrs walking (allow 7¾ hrs), 18 km (11½ miles), CUSs 700m. Shorter/easier version Medium: 4¾ hrs walking (allow 6¼ hrs), 15 km (9½ miles), CUSs 600m)
Depart for home
By taxi to the airport (included) – or back to Palma for a few more days sightseeing?
Travel Information
ARRIVING BY AIR
The only airport on Mallorca is Palma. Best intercontinental flights involve a change at Barcelona (daily flights to Palma).
Land by: No limitations
Return flight earliest: No limitations
Flight information can change rapidly and not all flights run daily. Please do check directly with the airlines' websites or Skyscanner (see below) before finalising any booking with us. Do not book your flights until we have confirmed that we have provisionally reserved accommodation for you.
For up-to-date schedules and flights from all airports check Skyscanner.
See "Getting to the start of the walk" below for transfer information.
ARRIVING BY TRAIN
For a shorter holiday option, consider starting or ending at Soller (train connection with Palma).
Getting to the start of the walk
Getting to the start of the walk:
The first hotel is in the capital Palma, and the last in the village of Alaro.
PALMA AIRPORT:

Outward: shuttle bus 20 minutes, or taxi from rank direct to hotel. Pay locally.
Return: taxi from Alaro to airport (40 mins) included in holiday price.
Full transfer advice, is provided in your Walkers' Pack. Contact us if you would like additional pre-booking information.
Where You'll Stay
This route is a little upmarket in terms of accommodation, all hotels being "boutique" in the best sense of the word, from the Hotel San Lorenzo in Palma, through two little gems in Estellencs and Banyalbufar (try the paella at the latter) and to Es Petit at Valldemossa (spectacular views). Petit Hotel Alaro is a fitting finale.
Note: from April to September the route is busy and it is normally not possible to arrange one-night stays in Estellencs and Banyalbufar (nights 2 and 3). Additionally in December and January our Estellencs hotel is closed.  Instead walkers normally stay two nights in Banyalbufar and use the local bus to enable all described walking to be done. See 7 night option.
More hotels in Palma
Palma has plenty of choice, as you can imagine, and we have sought out the 'best of the rest' as alternatives to those mentioned above.
The Hotel Icon Roseto (below) is a contemporary boutique hotel in the historic city centre, with a rooftop pool. The Calatrava Hotel and Hotel Can Cera both have great views of the Bay of Palma, along with spa facilities.
Prices
Price: from £
1345
for 8 nights
Total 8 nights in double/twin room, all breakfasts, transfer to start of first walk and from Alaro to airport (or Palma) at the end, luggage transfers between all hotels on walking route; full Walkers Pack with route directions, maps, transfer and background information; local telephone support.
All prices are per person unless otherwise indicated, and are based on a standard booking in April. Prices may vary seasonally and a fixed price will be given to you before you commit.
Single Room Supplement (SRS): From £460
Lone Traveller Additional Supplement (LTAS): From £350
Large Party Saving (LPS): Groups of more than 2 people (on an identical itinerary, on the same booking and booked at the same time) – discount of at least £45 per person
Maximum party size: 10
Add Ons
Extra nights in any hotel: Check with On Foot Holidays (seasonal pricing applies)
Upgrade hotels available in Palma and Soller: Check with On Foot Holidays (seasonal pricing applies)
Guiding services by Jesca Scott: Price on application
Sending Walkers Packs to addresses outside the UK: £20-£60 (per pack, location dependent)
Travellers Blog
Tuesday 18th January | Posted by On Foot Staff
view article
Our local team
Jesca Scott
Jesca has lived in the foothills of Mallorca's beautiful Tramuntana mountains for 14 years with her husband and young family. She has been a keen hiker all her life, combined with a background in the preservation of historic buildings.

Sign up to our Newsletter
Witty, compelling and full of fantastic ideas for your
next walking holiday. It's the perfect travel companion!