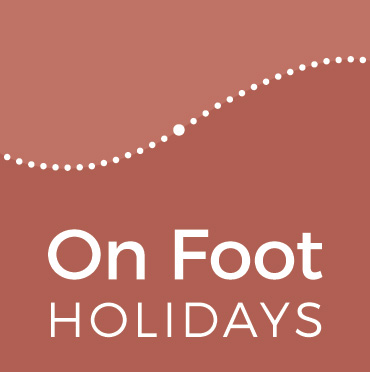 View Shortlist
Office now closed
Opening Times
Office hours: Mon - Fri 09:00 - 17:30; Sat 09:30 - 13:00
Office hours: Mon - Fri 09:00 - 17:30; Sat 09:30 - 13:00
Office hours: East Coast USA: Mon - Fri 09:00 - 17:30 (04:00 - 12:30 local time); Sat 09:30 - 13:00 (04:30 - 08:00)

West Coast USA: Mon - Fri 09:00 -17:30 (01:00 - 09:30 local time); Sat 09:30 - 13:00 (01:30 - 05:00)
Office hours: Ottawa: Mon - Fri 09:00 - 17:30 (04:00 - 12:30 local time); Sat 09:30 - 13:00 (04:30 - 08:00)

Vancouver: Mon - Fri 09:00 - 17:30 (01:00 - 09:30 local time); Sat 09:30 - 13:00 (01:30 - 05:00)
Office hours: Canberra: Mon - Fri 09:00 - 17:30 (20:00 - 04:30 local time); Sat 09:30 - 13:00 (20:30 - 24:00)
Office hours: Mon - Fri 09:00 - 17:30 (22:00 - 06:30 local time); Sat 09:30 - 13:00 (22:30 - 02:00)
Office hours: Mon - Fri 09:00 - 17:30 (check internet for local time equivalent); Sat 09:30 - 13:00
Introduction
This travellers blog is where you will find many things - latest news, the musings of our experienced staff and much more. We plan also to use it as a pictorial knowledge. Let us know if you would like "how to" instructions and we will put them here.


Chagford to Dartmouth on two legs and four
Back to News
Thursday 12th September | Posted by On Foot Staff
Annabelle Ingram lives close to our walk in Devon, but decided it was about time to properly explore her home county on foot, with trusty dog Humbug at her side. Despite long days and some wet weather, it was a chance to revive memories and renew a love of the moorland.
It's ridiculous! Why on earth should I, living in the middle of Dartmoor, pay to go on an organised walk on Dartmoor? Basically it's because I'm a coward – no bottle – no oomph. As a child I walked with my mother and sister across the very centre of the high moor. On one memorable occasion we walked to Cranmere Pool, in the remotest part of the Moor, only to find a coach load of people who had just been driven up the military road.
My sense of direction has always been suspect, and this has certainly been a factor in staying close to home, but with modern GPS technology it's no longer an excuse. I had really wanted to explore further afield and this trip gave me the opportunity to do so. I was keen to take Humbug, my three-year-old Springer Spaniel, on this walk with me and waited until August, when birds have finished nesting, as she is then allowed off the lead. Living on a farm she is well behaved around sheep and cattle.
A taxi ride to The Ring of Bells in Chagford in time for an early dinner started this adventure. The next day was cloudy and drizzling at times and I was sorry I had left my waterproof jacket behind. The morning was spent with my eyes glued to the map, phone and instructions as I navigated the route through a maze of paths, fields, gates and stiles. By lunchtime the open moor was just ahead of us. It was a relief to be walking in the open, with glorious views in all directions, and we spent a superb afternoon walking along the ridge of Hameldown and down into Widecombe to the very nice Higher Venton Farmhouse. Supper at the Rugglestone Inn was busy, but it gave Humbug the opportunity to greet everything on four feet.
As I lay awake in the early morning with the sound of rain beating down, I wasn't at all sure what the day would bring. Luckily by the time breakfast was finished the skies had cleared and the rain held off all day. It was a thoroughly enjoyable route down through narrow lanes and tracks and along the woodland path, wet in parts and a bit overgrown, and along the West Webbern River to Ponsworthy. Then a hefty slog up the hill onto the open moor, where Dr Blackall's Drive gave easy walking, with views down the Dart valley and back up river to Combestone, the barn's red roof visible in the distance.
Crossing the River Dart at Newbridge nearly led to disaster. I stopped to take a photo and Humbug jumped straight onto the parapet – I only just managed to pull her back from shooting over the edge. Today's lunch spot was on the banks of the river with Humbug still trying to throw herself into the river, which was high and fast flowing after last night's rain. At the Holne Village Shop I met some of my fellow volunteers (I do a session there every week), and stopped for an ice cream and chat. Thirty minutes later I arrived at the Tradesman's Arms in Scorriton. I remember spending hours outside this pub as a child sitting in the back of my parents' ancient Land Rover with a ginger beer and a packet of crisps as they enjoyed their evening pint.
Another morning to stay in bed! The heavy drizzle was not a good start to a 19 km walk. However we were not going to give up – yet – and started off down the narrow lanes, passing the farm where my Christmas turkey was grown. Buckfast Abbey was next on the route, and then the decision had to be made whether to walk another 8 km to Staverton or take the little steam train. The latter won. It was Humbug's first experience of trains and caused no upset till the whistle blew – frequently! She was relieved to get off.
Walking along the Dart river bank with deer visible in the field above was thoroughly enjoyable. Passing through the grounds of Dartington Hall brought back memories, as I had spent many weeks there at the Music Summer School. We were both jolly glad to reach the Cott Inn in Dartington village for dry clothes, a hot bath and a stiff whiskey.
Too bloody stubborn! The next day I refused to take the easier shortcut by ferry, and did I regret it! We started early and followed the cycle path to Totnes and then along the river to Sharpham where I had a glass of bone dry pink fizz, but sadly there wasn't time to visit the vineyards. Walking through the picturesque villages of Ashprington, Tuckenhay and Cornworthy was lovely, and the views over the Dart estuary magnificent. The weather was good – fine, clear and warm, perfect for walking. After a late picnic in the meadow just above Brambletorre Mill, we headed down to the ferry at Dittisham, taking the path along the foreshore as the tide was out, trying to keep Humbug out of the deep mud. The well marked route was easy to follow, easy underfoot and interminable! I thought it would never end, but I would not give up!
Humbug was happy in the woods as there were pheasants, squirrels and heaven only knows what lurking among the trees, but it was pleasant to reach the shore and follow the path into Kingswear, then catch the ferry over to Dartmouth and a great welcome at Bayards Cove Inn. It was always a relief to see my bags had safely arrived, mainly because they contained Humbug's food and bed – and my flask of whiskey. Both of us were really tired; I could only get Humbug to eat her supper by adding her favourite of a raw egg – mine was a glass of Picpoul and a lobster.
I've discovered that what I really enjoy is walking over the wild, open moors. Where next is the question?
Back to News

Sign up to our Newsletter
Witty, compelling and full of fantastic ideas for your
next walking holiday. It's the perfect travel companion!