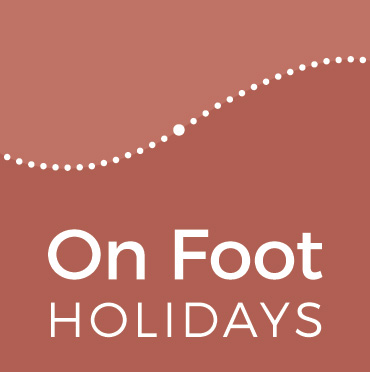 View Shortlist
Office open now
Opening Times
Office hours: Mon - Fri 09:00 - 17:30; Sat 09:30 - 13:00
Office hours: Mon - Fri 09:00 - 17:30; Sat 09:30 - 13:00
Office hours: East Coast USA: Mon - Fri 09:00 - 17:30 (04:00 - 12:30 local time); Sat 09:30 - 13:00 (04:30 - 08:00)

West Coast USA: Mon - Fri 09:00 -17:30 (01:00 - 09:30 local time); Sat 09:30 - 13:00 (01:30 - 05:00)
Office hours: Ottawa: Mon - Fri 09:00 - 17:30 (04:00 - 12:30 local time); Sat 09:30 - 13:00 (04:30 - 08:00)

Vancouver: Mon - Fri 09:00 - 17:30 (01:00 - 09:30 local time); Sat 09:30 - 13:00 (01:30 - 05:00)
Office hours: Canberra: Mon - Fri 09:00 - 17:30 (20:00 - 04:30 local time); Sat 09:30 - 13:00 (20:30 - 24:00)
Office hours: Mon - Fri 09:00 - 17:30 (22:00 - 06:30 local time); Sat 09:30 - 13:00 (22:30 - 02:00)
Office hours: Mon - Fri 09:00 - 17:30 (check internet for local time equivalent); Sat 09:30 - 13:00
England: Devon
Widecombe
Exeter Cathedral
Grimspound
Buckfast Abbey
Leaving Buckfastleigh
Hookney Tor
Leaving Totnes
South Devon Railway
Bow Creek
'Greenways' - Agatha Christie's home
Bayard's Cove
Dartmouth
The gardens at Dartington Hall
Travellers Blog
Thursday 26th November | Posted by On Foot Staff
view article
On Foot Holidays made my planning and trip a remarkably wonderful experience. They provided me all the information one would need to have a successful solo walking experience. I cannot say enough about how beautifully they cover every possible scenario and solutions should problems arise. I am proud to say they are the top notch walking tour company.
Sheila Devitt, Bozeman, USA - September 2023
Very much liked the walking, meeting the hosts and others on the trail. Food was good, ales and ciders excellent, weather was great, people were very nice, and we didn't get lost.
Caley Hawkins, Little Rock, USA - September 2022
We had an outstanding trip. We have taken a number of similar trips around the world, and On Foot is one of the most organized and thoughtfully prepared that we have encountered.
Alan Camp, St Louis, USA - May 2022
What can I say except OFH is the perfect match for us. You pick the loveliest places to stay and give us such great instructions. We have our 'alone time' without feeling like we are on our own. You take all the worry out of independent travel. We feel so lucky we found you and can't wait for our next trip.
Heather Amsden, Newton, USA - May 2022
We liked the contrasts that the route provided, the open spaces of Dartmoor, walking along the wooded riverbanks and the interesting places the route took us through like Buckfast Abbey, the Dartington estate, the Sharpham vineyard.
Because we never walked more than 13 miles a day we were able to visit 2 National Trust properties, Castle Drogo and Greenway.
Sue Johnson, Skipton, UK - September 2021
Interesting to learn more about Devon, and to see the different parts we walked through. We liked the old paths, rivers and woods, great scenery, towns and villages and places of interest along the route.
Everyone was friendly and we felt that the hotels were taking the Covid precautions seriously. All the arrangements were seamless and worked well.
Penny Turley, Brighton, UK - July 2021
We loved the contrasts of the different scenery, the quiet and almost empty lanes and paths. We were overwhelmed by the beauty of the verges and foot paths. Maybe we were exceptionally lucky as bluebells were still in full bloom, but everywhere was a riot of colour.
Patricia Webster, Brentwood UK - May 2021
My sister and I booked the Devon walking tour in May and worked with Harriet and others at On Foot Holidays. We were delighted beyond belief - lovely scenery, perfect accommodations, good food and wonderful people!
On Foot staff were super accommodating, very detailed and replied to any query in a timely manner. I even spoke with them on the phone and they couldn't have been more friendly and kind.
Barb - May 2019
It's the type of holiday I enjoy - walking from place to place. I couldn't arrange something like this on my own, so having the On Foot notes and maps (and GPS file) and luggage transfer is really the only way to do this. It makes the planning part so easy for me.
I really had a good time and enjoyed the variety along the way (moors, farms, rivers, trains, ferries, etc). It was the perfect antidote to my desk-bound life.
Jean McKenna, New York, USA - October 2018
Everyone in the family (teenagers included!) agreed it was one of the best vacations we've ever had. The walking route was a lovely combination of fields, moors, woods and small towns, and the beginning and end points were locations we could have spent a few extra days exploring.
It was an ideal vacation for us - surrounded by nature, active and challenging, but with a shower and fabulous pub meal awaiting us at the end. It was a luxury to focus on the countryside and our hiking, not the logistics of it all.
Jill Gibson, Wassenaar, Netherlands - June 2018
More independent feedback
At a glance
7 nights (6 walking days) - the full route. We recommend extra nights in any accommodation (upgrading for extra comfort). See 'Prices' tab for what's included.
Suggested route pairing: Cornwall, Welsh Borders, Coastal Exmoor, Dorset
How much walking?
Full days: 11-19 km per day, 3-6 hrs walking
Using shortening options: 10-14 km per day, 3-4 hrs
A tale of two rivers
Devon and Cornwall occupy the south-west peninsula of England, an area defined by England's remarkable maritime heritage.  Devon, perhaps the lesser known of the two counties, nevertheless contains three great and ancient ports of which two, Exeter and Dartmouth, form the beginning and end of this route.
The journey between the two centres takes you through some of the most beautiful and varied country in the British Isles. After a night in medieval Exeter and a short taxi ride, the route takes you up the wooded Teign Gorge to stylish Chagford, stopping en-route to visit imposing Castle Drogo. Then on to legendary Dartmoor: windswept downs of a lonely and unsurpassable beauty and the background to much literature, both romantic and mystical.  Overnight in pretty Widecombe-in-the-Moor, then a breathtaking walk along the fringes of the moor to the upper reaches of the River Dart, where your journey back to the sea begins.  Buckfast Abbey, Dartington Hall and the fine town of Totnes itself line themselves along this majestic waterway, winding down to the sea at the historic town of Dartmouth, from where many a buccaneer sailed and, more notably, the base from which the Pilgrim Fathers sailed in the Mayflower to colonise the New World.
Staying in country inns and carefully chosen B&Bs, and with a variety of ways to shorten and ease the walking (including a steam train and a river steamer!), the walker will experience the best that England can offer, though should be ready to navigate intelligently as the paths are not always well signed.
Walked by On Foot staff: Simon, Harriet and Emma (and partially by Mary and Debbie)
Consider pairing this route – Devon/Cornwall (4 hrs by bus and train), Devon/Welsh Borders (6 hrs by bus, train and taxi), Coastal Exmoor/Devon (1½ hrs by bus and train) or Dorset/Devon (1 hr by bus and train) – for more details click here.
REVIEWS: For independent walker reviews of this route submitted to the Association of Independent Tour Operators visit AITO.com.
ARTICLES: Read articles about On Foot's Devon holiday on the Silver Travel Advisor website here, and from The Sunday Telegraph newspaper here.
Writer Andrew Morris also managed to coincide with the annual Fair at Widecombe-in-the-Moor during his trip, and wrote about it here.
Route Highlights
Exeter cathedral with its incredible vaulted ceiling
The wooded Teign Gorge and Lutyens' Castle Drogo
Stylish Chagford
Dartmoor, wild hills and long views
Widecombe-in-the-Moor
Buckfast Abbey and Dartington Hall
Totnes High Street
The Dart estuary
Agatha Christie's Greenway
Dartmouth
This route features the following characteristics and interests: Coast, Villages and farms, Birdwatching, Drive to route, History
Things you should know
Lifts with the luggage are not possible.
There are few taxis in this area.
The weather can be unreliable!
We Recommend
Upgrades in various stops - stay at Dartington Hall, watching an arthouse film in the evening and dining in the vaulted hall.
How much Walking?

Full days: 11-19 km per day, 3-6 hrs walking
Using shortening options: 10-14 km per day, 3-4 hrs
Reasonable signposting on most days, though navigational alertness needed, with careful attention to the route directions particularly Chagford-Widecombe across the moor.  Highest point of route 530m. Underfoot conditions mainly good.
Medium: Average cumulative uphill stretches (CUSs) 441m (300m-600m) per day.
Easy-Medium: CUSs 279m (100m-400m) using shortening options.
Acrophobia/vertigo warnings: None. This is a low-level route with no drops or challenging terrain.
Important note: Times given for each day are  walking times for an "average" walker and exclude stops.  "CUSs" stands for "Cumulative Uphill Stretches" and measures the aggregated ascents in each day, expressed in metres of climb.  See "Walk Grading" for more information.
When to go?
The best months to walk: May, June, July, August, September, October
Other possible months: April, November
The best time to go is any time between May and October, though the summer months can have accommodation availability problems so you may not get the accommodation you are hoping for. In early and late season the length of daylight can make the use of shortening options sensible.
Start Dates
Recommended
Possible
Unavailable
Weather Chart
Temperature and rainfall chart for Dartington
Itinerary
Day 1 - Arrive in Exeter (or Dunsford)
Arrive in Exeter, check in to your accommodation and take a look at the cathedral and other ancient delights (a second night here would be rewarding).
Day 2 - Dunsford to Chagford
Whether staying in Dunsford or starting with a short bus ride from Exeter, this long but easy walk follows the River Teign upstream through the remarkable Teign Gorge. Look out for black and white Dippers (river birds who can 'fly' through the water) sitting in the river along the way. You have the opportunity to visit an Iron Age fort before lunching at the atmospheric Fingle Bridge Inn, and then on to Castle Drogo, home of the Drewe family. Built by Edwin Lutyens in 1930, it is reportedly the last castle to be built in England. Your goal, Chagford, is a fine moorland town with some excellent shops and inns. (Medium: 5 hrs walking (allow 6¾ hrs), 19 km (12 miles), CUSs 350m) OR (Exeter starts only) Taxi to Drewsteignton followed by easy walk via Castle Drogo (Easy: 2½ hrs walking (allow 3¼ hrs, 8 km (5 miles), CUSs 175m)
Day 3 - Chagford to Widecombe
Today's walk follows the Two Moors Way for the whole of the day. Heading out of town along leafy lanes, your path leads south and up onto the high moor. After visiting Grimspound, a Bronze Age circular stone settlement, you continue up above the stone circle and along a ridge. On a fine day, the views from here are almost 360° of stunning countryside, with several tors in sight in the near and far distance. On reaching the far end of the ridge, you head down quickly to reach the village of Widecombe, your resting place for the night. (Easy-Medium: 5½ hrs walking (allow 7¼ hrs), 19¼ km (12 miles), CUSs 730m)
Alternative: If you prefer a shorter walk or the weather is inclement, each half of the day has a shorter version. The first half would be mainly on quiet asphalt road and the second would miss out the moorland section (4 hrs, 14 km, CUSs 400m)
Day 4 - Widecombe to Scorriton
An easy start from Widecombe takes you up to spectacular high moorland and into the wooded West Webbern river valley at Jordan, to follow the 'Two Moors Way'. Passing through tiny hamlets and woods (carpeted with bluebells in May), you will find yourself in seemingly forgotten places, untouched by the 21st century. Continuing through the picturesque village of Ponsworthy, you climb once again up onto moorland at Bel Tor Corner, to walk Dr Blackall's Drive, an eccentric way along a high ridge above the stunning Dart River valley. Coming down off the moor at "New Bridge", a pretty medieval bridge across the river Dart, and one of only a few crossing points on this section of the river, you head up through farmland to Scorriton for the night. (Easy-medium: 4 hrs walking (allow 5¼ hrs), 13 km (8 miles), CUSs 485m)
Day 5 - Scorriton to Dartington
Today's walk takes you away from the moorland landscape of Dartmoor, and into the softer South Hams, with its voluptuous rolling hills and hidden valleys. The walk starts with a gentle introduction through ancient woodlands and then on to beautiful Buckfast Abbey. After this you enter the bucolic South Devon countryside, walking the delightful 'green lanes' to Staverton, where you will meet the River Dart once again. Continue through Dartington Estate (world famous for its summer music schools, and its beautiful quad and Great Hall). It's then an easy walk down to Dartington village, to a welcome pint in the lively Cott Inn. (Medium: 5½ hrs walking (allow 7¼ hrs), 21 km (13 miles), CUSs 650m).
Alternative: If you would like a shorter day or simply have some different fun, you can take a steam train for the stretch from Buckfastleigh to Staverton and save 8km of walking (Easy-medium: 3½ hrs walking (allow 4¾ hrs), 14 km (9 miles), CUSs 405m)
Day 6 - Dartington to Tuckenhay
A short day spent walking in the South Hams of Devon, the area of South Devon between Dartmoor and the sea, visiting Totnes and a vineyard. This region is of gently undulating hills, verdant pastures and spectacular views of the river Dart. The moorland left far behind, you are following the River Dart to the tidal reach of the sea at Totnes and beyond towards the coast, to finish your day a few kilometres upriver from the sea. Highlights of the day include time to visit the beautiful town of Totnes with its famous High Street and various eateries. (Easy-medium: 3 hrs walking (allow 4 hrs), 11 km (7 miles), CUSs 300m)
Day 7 - Tuckenhay to Dartmouth
A delightful end to your walk with quintessential English charm around every corner. The day starts with a steep but short climb out of Tuckenhay, leaving Bow Creek behind you. Passing through the delightful village of Cornworthy, you rejoin the river and have the option of walking right along the creek into Dittisham. After sampling Dittisham's enviable collection of eateries, summon the boatman to ferry you across to Agatha Christie's Greenway. It's then an easy walk above the river into picturesque Kingswear, and another ferry sees you sail into beautiful Dartmouth, and journey's end. (Medium: 4½ hrs walking (allow 6 hrs), 16 km (10 miles), CUSs 570m  OR  shorten by taking boat from Greenway to Dartmouth Easy: 3 hrs walking (allow 4 hrs), 7 km (4½ miles), CUSs 295m)
Departure day
Depart for home, or why not stay extra nights in this fine old seaport? Whichever, your options for getting home include a steam train to the railhead at Paignton or a boat trip to Totnes!
Travel Information
ARRIVING BY TRAIN
Nearest railway station:
Start: Exeter
Finish: Totnes by bus from Dartmouth, or Paignton by private steam train in season
ARRIVING BY CAR
Leave car at Exeter St David's railway station, ten minutes walk from Telstar Guest House and city centre. Pre-booking not available.  At the end use the bus and train from Dartmouth to return.
For those starting at places other than Exeter, a taxi back from Dartmouth to the start point would be best – contact On Foot Holidays for advice on the best parking spots.
ARRIVING BY AIR
The best "local" airport is either Exeter or Bristol. Intercontinental flights use London airports.
EXETER AIRPORT is situated close to the city. Local taxi best.
BRISTOL AIRPORT
Land by: 16:00 for shuttle + train to Exeter (~2 hrs).
Return flight earliest: 12:00 for train connections from Paignton or Totnes (~3 hrs) – accessed by bus or private steam train (Kingswear-Paignton, seasonal)
HEATHROW AIRPORT
Land by: 14:00 for shuttle to Reading + train to Exeter (~3 hrs).
Return flight earliest: 14:00 for train connections from Paignton or Totnes (~3 hrs) – accessed by bus or private steam train (Kingswear-Paignton, seasonal)
Flight information can change rapidly and not all flights run daily. Please do check directly with the airlines' websites or Skyscanner (see below) before finalising any booking with us. Do not book your flights until we have confirmed that we have provisionally reserved accommodation for you.
For up-to-date schedules and flights from all airports check Skyscanner.
See "Getting to the start of the walk" below for transfer information
Getting to the start of the walk
The first hotel is in the city of Exeter or the villages of Dunsford or Chagford, depending on route version, and the last in the port of Dartmouth. Transfer times and methods are suggestions from London Heathrow airport, but you can also fly to Exeter or Bristol.
LONDON HEATHROW
Outward: Airport bus to Reading station, then train to Exeter (~2½ hrs), then short walk or local taxi to first hotel/B&B (or prearranged taxi on from Exeter train station to Dunsford/Chagford)
Return: Historic steam train from Kingswear to Paignton, train to Reading then airport bus to Heathrow (~4 hrs)
Alternatively, take the more efficient (if less exciting) bus from Dartmouth to Totnes to connect to the train network. The same bus also continues on to Exeter.
Full transfer advice, including timetables, is provided in your Walkers' Pack. Contact us if you would like additional pre-booking information.
Where You'll Stay
A wonderful array of village pubs and B&Bs on this walk.  You can also upgrade in Chagford and Dartmouth.
Prices
Price: from £
1130
for 7 nights
Total 7 nights in double/twin room, all breakfasts and 2 picnics, luggage transfers between all hotels on walking route; full Walkers Pack with route directions, maps, transfer and background information; local telephone support.
All prices are per person unless otherwise indicated, and are based on a standard booking in May. Prices may vary seasonally and a fixed price will be given to you before you commit.
Single Room Supplement (SRS): From £430
Lone Traveller Additional Supplement (LTAS): From £220
Large party saving (LPS): Groups of more than 2 people (on an identical itinerary, on the same booking and booked at the same time) – discount of at least £15 per person
Maximum party size: 10
Important: please note that the luggage transfers are priced on the basis of one item of luggage per person. Extra luggage will be charged accordingly.
Add Ons
Extra nights and upgrades: Contact On Foot Holidays (seasonal pricing)
Sending Walkers Packs to addresses outside the UK:  £20-£60 (per pack, location dependent)
Travellers Blog
Thursday 26th November | Posted by On Foot Staff
view article
Our local team
Caroline Evans
Caroline has lived in rural South Devon for 25 years. Now that her children have all left home, she spends her time teaching and producing art, attempting to master Spanish, and helping tend the smallholding, whilst her husband also fills the sheds with plenty of logs for the winter

Sign up to our Newsletter
Witty, compelling and full of fantastic ideas for your
next walking holiday. It's the perfect travel companion!