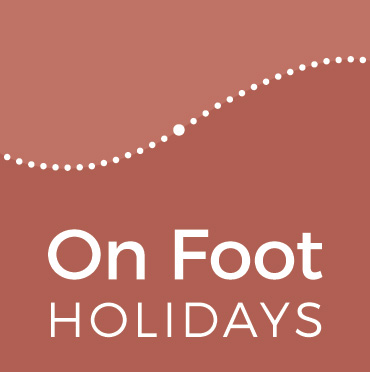 View Shortlist
Office open now
Opening Times
Office hours: Mon - Fri 09:00 - 17:30; Sat 09:30 - 13:00
Office hours: Mon - Fri 09:00 - 17:30; Sat 09:30 - 13:00
Office hours: East Coast USA: Mon - Fri 09:00 - 17:30 (04:00 - 12:30 local time); Sat 09:30 - 13:00 (04:30 - 08:00)

West Coast USA: Mon - Fri 09:00 -17:30 (01:00 - 09:30 local time); Sat 09:30 - 13:00 (01:30 - 05:00)
Office hours: Ottawa: Mon - Fri 09:00 - 17:30 (04:00 - 12:30 local time); Sat 09:30 - 13:00 (04:30 - 08:00)

Vancouver: Mon - Fri 09:00 - 17:30 (01:00 - 09:30 local time); Sat 09:30 - 13:00 (01:30 - 05:00)
Office hours: Canberra: Mon - Fri 09:00 - 17:30 (20:00 - 04:30 local time); Sat 09:30 - 13:00 (20:30 - 24:00)
Office hours: Mon - Fri 09:00 - 17:30 (22:00 - 06:30 local time); Sat 09:30 - 13:00 (22:30 - 02:00)
Office hours: Mon - Fri 09:00 - 17:30 (check internet for local time equivalent); Sat 09:30 - 13:00
Introduction
This travellers blog is where you will find many things - latest news, the musings of our experienced staff and much more. We plan also to use it as a pictorial knowledge. Let us know if you would like "how to" instructions and we will put them here.


Festive traditions around Europe
Back to News
Friday 18th December | Posted by On Foot Staff
Celebrating around Europe

The 2020 festive season is certainly going to be different this year. Sadly, many of the traditional activities that we look forward to every year will not be happening, or may be replaced by a clever online alternative. We've been chatting with some of our local contacts around Europe to find out what's going to be different, and what's going to be the same as it has always been.
The Twelve Grapes of Luck
Aznar (our local contact in northern Spain) tells us of a Spanish tradition for New Year: On 31st December people join together to celebrate the end of one year and start of the next. When the clock of the Puerta del Sol in Madrid rings out at midnight, people at home eat one grape for each strike of the bells and wish for a year of luck and prosperity, followed by a toast with champagne or cava. It's a tradition dating to the late 19th century, and popularised by grape growers following a bumper harvest in 1909!
Gifts are traditionally given at Epiphany on 6th January, but the appearance of "Papa Noel" on 24th or 25th December has become common. In the Basque region it is often "Olentzero" who brings the gifts. There are many legends around this ancient character, who may have been a giant, or a charcoal burner or an old blind man, and is often recreated in the clothing of a Basque farmer. The one element of the Olentzero story that is common to celebrations in many cultures is the giving of presents and consumption of lots of good food.
The Sibil-la concert in Mallorca
Our local contact in Mallorca, Jesca, tells us about one of the most beautiful traditions on the island:
"On 24th December many attend the Midnight Mass, which includes the 'Sibil·la concert', a tradition dating to the 10th century and brought to Mallorca by King Jaime I the "Conquistador" in the 13th century. It is a magical moment where the arrival of the 'Final Judgement' is announced: in Palma's cathedral (La Seu) and in every church on the island a child dressed in medieval clothes carrying a sword recites a song. So ancient is the song, which has a Gregorian melody and is sung without instrumental accompaniment, that in 2010 it was declared an Intangible Cultural Heritage of Humanity by UNESCO. Afterwards, it is a must to go with your family and enjoy a cup of steaming hot chocolate with an ensaïmada, a traditional Mallorquin pastry – equally delicious at the end of a winter hike along On Foot's Mallorca hiking trail!"
This year a limited number of people will be able at attend the Mass, which will be held earlier in the evening to allow for the island's current curfew. Get a sneak preview in the video below from an earlier Christmas Eve in Palma cathedral.
A modern tradition in Slovenia
As in many places around the world, Christmas traditions in Slovenia are focused on religious ceremonies, spending time with family, and lots of food and drink. Miha (our man in Slovenia) says that Potica makes any celebration special – this delicious treat is baked in a ring-shaped mould and filled with something tasty such as walnut, hazelnut, chocolate, or even tarragon. Why not give it a try?!
At Postojna, very close to the start of our Slovenian walking route, a modern tradition has developed in the last 30 years. Visitors to the cave (in a normal year, anyway) can walk the 5km path through an illuminated wonderland in the magnificent cave complex, with scenes from the nativity story enacted along the way. 150 local people join professional musicians to enact the story. There's stiff competition for the roles of the angels.
St Nikolaus spotted near the Rhine!
One of the favourite places of Bea, who looks after our walkers in Germany, is the section of On Foot's Castles of the Rhine holiday between St Goarshausen and Kamp-Bornhofen. She recently spotted St Nikolaus there, and also told us how families will be celebrating at home this year.
"On Christmas Eve families come together to wait for the Christkind (a girl with long hair who is, crucially, invisible), while eating Weihnachtsstollen and Weihnachtsplätzchen. The room with the Christmas tree is locked and when it gets dark, suddenly you can hear a bell ring – the sign that the Christkind has passed. Everyone rushes into the room where the tree is decorated with balls and lighted candles. Under the tree are many, many presents, but before opening them we sing Christmas carols like "Stille Nacht, Heilige Nacht" and we are listening to the Christmas Story. Christmas is very traditional in Germany. Normally we go to mass at midnight, but this year with the Covid restrictions not many people will do so. But most important we are allowed to celebrate Christmas with our family and I think this will be a Christmas we will never forget."
Nociata – a sweet treat from Umbria
Elisabeth has sent us this recipe from her home in the Umbrian hills. It's a walnut honey brittle which is eaten by peeling back the bay leaves slightly, allowing their aroma to mingle with the sweetness of the walnuts. Afterwards, the leaves are thrown in the fire for a tiny firework display.
Nociata (50 pieces)
2/3 cup honey
225g finely chopped walnuts
100 fresh bay leaves
Put the honey in a pan over medium heat and cook until it's very runny. Stir in the walnuts and cook until the walnuts are toasted, the honey begins to caramelize and the mixture pulls away from the sides of the pan, 8 to 10 minutes. Keep on stirring the whole time!
Lightly dampen a baking sheet with water and pour the walnut mixture onto it. Dampen a spatula with water and spread the mixture out. Lightly push down on the mixture to flatten it evenly into a rectangle, 0.5 cm thick.
With a sharp knife, cut into diamonds (4 cm long x 2 cm wide). Using the offset spatula, lift up one of the diamonds and put it on the inner side of a bay leaf, so the points of the diamond are facing the points of the leaf. Top with the inner side of another bay leaf and press the leaves together to adhere to the walnut brittle. Continue with the remaining pieces.
Refrigerate for at least 8 hours and up to overnight. These keep well in the fridge, but rarely last long in our house.
Wherever you are, and however you celebrate at this time of year, we wish you joy, peace and health. Keep walking!
From all of us at On Foot Holidays
Back to News

Sign up to our Newsletter
Witty, compelling and full of fantastic ideas for your
next walking holiday. It's the perfect travel companion!