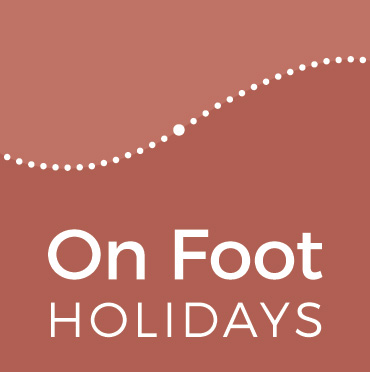 View Shortlist
Office now closed
Opening Times
Office hours: Mon - Fri 09:00 - 17:30; Sat 09:30 - 13:00
Office hours: Mon - Fri 09:00 - 17:30; Sat 09:30 - 13:00
Office hours: East Coast USA: Mon - Fri 09:00 - 17:30 (04:00 - 12:30 local time); Sat 09:30 - 13:00 (04:30 - 08:00)

West Coast USA: Mon - Fri 09:00 -17:30 (01:00 - 09:30 local time); Sat 09:30 - 13:00 (01:30 - 05:00)
Office hours: Ottawa: Mon - Fri 09:00 - 17:30 (04:00 - 12:30 local time); Sat 09:30 - 13:00 (04:30 - 08:00)

Vancouver: Mon - Fri 09:00 - 17:30 (01:00 - 09:30 local time); Sat 09:30 - 13:00 (01:30 - 05:00)
Office hours: Canberra: Mon - Fri 09:00 - 17:30 (20:00 - 04:30 local time); Sat 09:30 - 13:00 (20:30 - 24:00)
Office hours: Mon - Fri 09:00 - 17:30 (22:00 - 06:30 local time); Sat 09:30 - 13:00 (22:30 - 02:00)
Office hours: Mon - Fri 09:00 - 17:30 (check internet for local time equivalent); Sat 09:30 - 13:00
Introduction
This travellers blog is where you will find many things - latest news, the musings of our experienced staff and much more. We plan also to use it as a pictorial knowledge. Let us know if you would like "how to" instructions and we will put them here.


Is it your first time? Suggested routes for new walkers
Back to News
Tuesday 13th April | Posted by On Foot Staff
Maybe encouraged by the extra walking we've all been doing during lockdown, you're contemplating a walking holiday for the first time, but are not quite sure what will suit you best.
One thing is sure – walking is fundamentally the best way to see and get to know an area, its people and customs. It's partly the pace – by going slowly you see more; equally though it's the receptive state of mind engendered by the act of walking. Breathe deeply, absorb the views, sounds and scents, and you'll return home with a true sense of the place and a great feeling of satisfaction at your achievements.
All our walks are carefully graded to make the decision simple, taking into account factors such as the length of each day's walk and amount of ascent, as well as the difficulty of the terrain and how easy the routes are to navigate. Look for 'Easy' or 'Easy-Medium' grading for a gentler introduction. Many walks have a range of grades, showing that even our tougher challenges have options and shortcuts to make them more achievable, so there's a wide choice for everyone.
A single-centre holiday is a great way to test your hiking muscles. The Greek island of Andros is a good place to find your walking mojo, with a range of walks to choose from, so you can decide each morning which you fancy tackling.
And if that all sounds a little too modest for your tastes, there are easily achievable versions of classic walks in Southern Tuscany and the Dordogne, and some beautiful rolling countryside in Slovenia and Bohemia just ripe for exploring.
There's lots of advice on our website, and we're always glad to talk to you if you're unsure which route to pick – we can even help with how to prepare and what kit you will need. We can talk you through using a GPS device for the first time too, or give you some pointers for using our thorough route notes and easy-to-follow maps.
So what are you waiting for? Time to give it a try – come and join the family!
Back to News

Sign up to our Newsletter
Witty, compelling and full of fantastic ideas for your
next walking holiday. It's the perfect travel companion!