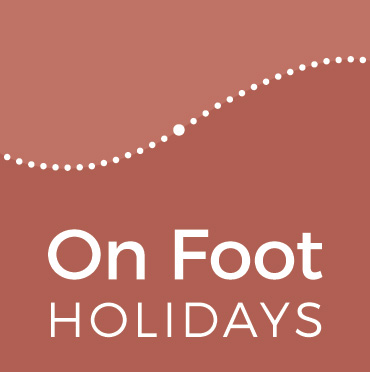 View Shortlist
Office open now
Opening Times
Office hours: Mon - Fri 09:00 - 17:30; Sat 09:30 - 13:00
Office hours: Mon - Fri 09:00 - 17:30; Sat 09:30 - 13:00
Office hours: East Coast USA: Mon - Fri 09:00 - 17:30 (04:00 - 12:30 local time); Sat 09:30 - 13:00 (04:30 - 08:00)

West Coast USA: Mon - Fri 09:00 -17:30 (01:00 - 09:30 local time); Sat 09:30 - 13:00 (01:30 - 05:00)
Office hours: Ottawa: Mon - Fri 09:00 - 17:30 (04:00 - 12:30 local time); Sat 09:30 - 13:00 (04:30 - 08:00)

Vancouver: Mon - Fri 09:00 - 17:30 (01:00 - 09:30 local time); Sat 09:30 - 13:00 (01:30 - 05:00)
Office hours: Canberra: Mon - Fri 09:00 - 17:30 (20:00 - 04:30 local time); Sat 09:30 - 13:00 (20:30 - 24:00)
Office hours: Mon - Fri 09:00 - 17:30 (22:00 - 06:30 local time); Sat 09:30 - 13:00 (22:30 - 02:00)
Office hours: Mon - Fri 09:00 - 17:30 (check internet for local time equivalent); Sat 09:30 - 13:00
Greece: The island of Andros
Approaching Andros
Chora
Chora
Chora from Paraporti
Andros hiking
Kochilou village donkey
Andros paths
Chora street to the sea
Menites Monastery bridge
A typical bell tower on the Monastery Circuit
Menites Monastery
Stone kalderimi - mule path
Travellers Blog
Tuesday 9th April | Posted by On Foot Staff
view article
Loved the wild flowers, birdsong and just being out in such lush, beautiful surroundings. We almost had the island to ourselves! Andros is an unspoilt gem.
Ros and Neil Somerville, Reading, UK - April 2023
We enjoyed the flexibility - being able to choose which order to do the walks in and intersperse the walks with days looking around the town and going to the beach (the sea was beautifully clear and warm!).
James and Joan Paxton, Bergisch Gladbach, Germany - September 2022
Excellent service from host Alex and his team (at Anemomiloi). They were helpful on walking advice. Rooms were clean, spacious and very comfortable. Wonderful breakfast every morning, we were well looked after.
Colette Giblin, Ormskirk, UK - April 2022
We loved the accommodation at Anemomiloi and we loved the friendliness of the local people.
Gillian Johnson, Weston-super-Mare, UK - April 2022
It was good being on a non-touristy island. Friendly people who welcomed you.
Best walk was the one coming down from the monastery of Panachradou.
Richard and Niki Dale, Winchester, UK - October 2021
The routes on Andros are incredibly well marked and very easy to follow. The scenery is stunning and landscape varied. Andros is a beautiful island, quiet and relatively undeveloped.
Travel is easy by ferry from Rafina and flight to Athens. The people are friendly and the food was excellent.
Janice Wallace, Chiddingstone, UK - September 2021
The walking quality was very good, as was the accommodation.
Appreciate the fact that you go out of your way to point clients to holidays that suit specific needs... in our case, two families with children aged 7 to 11.
Anthony Biddulph, Salisbury, UK - October 2018
We really liked Andros and the walking. It's a lovely, quiet island and not at all touristy. Also it was very unusual to have water running everywhere, albeit not that much, especially in September.
We particularly liked the walk across the island from Batsi to Chora. We were lucky enough to arrive at the olive oil museum just as the owner was starting a tour. We were also lucky at the monastery, as we arrived there as one of the monks was unlocking the chapel, so we saw the screen, etc. It is a beautiful place.
Jennifer Hamley, Beckenham, UK - September 2018
It seems one of the most authentic and untouched islands in Greece.
One of the locals said about his island: "Here we have the luxury of time: time to eat, read, exercise and sleep." In the fast-paced busy world we live in, Andros with its generous people, biblical landscapes and luminous evening light, proved to be a perfect oasis.
Franki Black, London, UK - November 2016
The accommodation was top class. Not only because of the quality of the room but also the fact that the host (George) was engaging and could not do enough for us.
The pool was a big plus - we used it every day.
Micky Danton, Auckland
More independent feedback
At a glance
6 nights - but extra nights would enable you to hire a car locally and see more of the island, or do more walking using the excellent walking map supplied. See 'Prices' tab for what's included.
Suggested route pairing: Naxos and Amorgos
How much walking?
Full days: 11 to 21 km (4-6½ hrs) walking per day
Using shortening options: All walks can be shortened using our local taxi driver Sissy.
Quiet beaches and hills, walking on old mule tracks
Andros is one of the islands in the northern Cyclades which tends to be overlooked by the traveller; for a walker this should be remedied, as the well signposted old mule tracks and surprisingly verdant landscapes of the island make for an excellent walking environment.
In this our second Cycladic route (the other being Naxos and Amorgos), you are based in the old Venetian capital of Chora, unspoilt and authentically Greek, yet beautifully preserved too. Not for you the crowds of the resort of Batsi; instead the quiet beaches and hills of the south eastern part of the island, all within easy reach of your accommodation.
For this route we make use of local buses to take you to the start of each walk (or back from the end); where these fail, our local driver Sissy will be on hand to fill in the gaps. And always at hand, the knowledgeable Ariana, who will brief you on the best way to spend your days. We offer not just one but two cross-island walks (for the hardy), one starting at Batsi and the other at the archaeological (Geometric period) site of Zagora, and taking in the monastery of Panachradou on the way back to Chora. Three other shorter walks take you to parts closer to Chora, notably to the eminently swimmable beaches of Korthi and Gialia.
This island route is offered from April to the end of November, though we suspect your walking will be limited by the heat in July and August, and your swimming and relaxation likewise increased.
Guided day (supplement) with local contact Ariana is a real benefit if you would like to get to know about life on Andros.  Can be any walking day but best the Monastery Circuit or Chora-Korthi.
6 nights, but you can choose to stay longer, and hire a car locally if you wish to explore the island more fully. You may wish to visit the adjacent island of Tinos (we can recommend a friendly pension there for you (2 night minimum stay), and again by hiring a car you can explore this unusual island). You might also wish to visit Mykonos, which has flights to the UK and most major European cities.
Note that ferry transfers between the Athens port of Rafina and Andros, and between Andros and Mykonos (alternative airport) take 2-2½ hours. We advise you to discuss your flight plans with On Foot Holidays first.
Walked by On Foot staff: Simon, Debbie, Mary, Harriet, Heather and Aaron
Consider pairing this route with Naxos and Amorgos (1 hr by taxi (included), 4 hrs by ferry via Tinos) – for more details click here.
REVIEWS: For independent walker reviews of this route submitted to the Association of Independent Tour Operators visit AITO.com.
TRAVEL ADVICE: To find the latest travel advice from the Foreign & Commonwealth Office for UK citizens travelling to Greece, click here. Citizens of other nations will also find it useful, but should always check their appropriate local agency.
Route Highlights
The green hills of the most northerly Cycladic island
Walking across the island in a day on old "kalderimia"
The monastery of Panachradou
The beaches around Chora
The 22 mills of the Dipotamata gorge
Simple, quiet, authentic, and unspoilt
Guided walking day with Ariana (supplement)
The quaint streets of the old Venetian capital
This route features the following characteristics and interests: Coast, Villages and farms, Archaeology, Art, Birdwatching, Drive to route, History, Vegan friendly
We Recommend
Hiring a car to extend your stay, to explore the whole island. Consider also linking this route with visits to the islands of Tinos and Mykonos, or even to our other Cyclades route, Naxos and Amorgos (transfer via Mykonos - ask us for advice)
Eating and Drinking
Andros, and the "capital" Chora (where you will be staying) is relatively sophisticated food-wise due to its suitability and proximity for Athenian weekenders.  The predominant offering is fish, but there are also a good range of traditional Greek dishes available in most restaurants. There is even a local wine being newly made, though you will have to look hard to find it in restaurants at present.
Your hosts at Anemomeloi (most of our guests will stay here) are keen on all types of diet and have a fresh fruit bar in the town. Thoughtful vegan options are available for breakfast and packed lunches, and there are two restaurants in the town (Ta Skalakia and Endochora) which offer vegan meals (by prior arrangement through On Foot Holidays), as well as the indomitable Katerina at Tou Zouzef, who can produce an imaginative vegan celebration meal, also by prior arrangement (taxi required both ways). Find out more in our Travellers Blog here.
How much Walking?

Full days: 11 to 21 km (4-6½ hrs) walking per day
Using shortening options: All walks can be shortened using our local taxi driver Sissy.
Medium: Generally well marked paths (the island has the European Ramblers' "Quality Trails" certification), though careful attention to our written route directions also required. Easy gradients in the main, some narrow, rather stony paths.  Average cumulative uphill stretches (CUSs) 600m (500m – 850m) per day.
Acrophobia/vertigo warnings: No real issues unless severely acrophobic.
GPX file available for handheld GPS or smartphone App for all walking days
Important note: Times given for each day are  walking times for an "average" walker and exclude stops.  "CUSs" stands for "Cumulative Uphill Stretches" and measures the aggregated ascents in each day, expressed in metres of climb.  See "Walk Grading" for more information.
When to go?
The best months to walk: April, May, June, September, October
Other possible months: March, July, August, November
While you could start in the second half of March, April is the real beginning of our season, and it extends to the middle of November. We say April/May for the flowers, and October for warm seas and autumnal colour. November can be great for walking too, though maybe not for swimming. Mid-June to mid-September will be very hot.
Start Dates
Recommended
Possible
Unavailable
Weather Chart
Temperature and rainfall chart for Andros
Itinerary
Day 1 - Arrival day
Arrive in Andros, and be picked up by Sissy and taken to your accommodation on the other side of the island (included).

Listed below is a menu of typical walks available on the island. We hope to add to these as time goes by. Allow enough spare days for swimmimg, sightseeing, etc. The walks can be done in any order. If you arrive early enough:

The waterfall and the beach – Chora-Apikia-Gialia-Chora. A good first walk, it starts off on an excellent kalderimi up the hill to the north of the town (a relentless 300m climb, so you will get your legs and heart back in trim!), before crossing the stream to the village of Apikia (refreshments, even a swim in a hotel pool). Take a detour to a delightful waterfall before setting off to the lovely beach at Gialia. After a quick up-and-over you are back on the outskirts of Chora at Nimporio beach (sandy) for another swim and a drink in one of many beachside bars. Look out for the imposing white tower of one of the island's dovecotes overlooking the bay. (Medium: 4 hrs walking (allow 5¼ hrs), 11 km (7 miles), CUSs 500m)
Day 2 - The Monastery Circuit (Chora-Monastery-Chora)
This longish day is one of great contrast, starting off in the hills to the north of Chora through the villages of Ipsilou, Lamira and lush Menites before crossing the central valley via an ancient bridge to start the strenuous climb to the Monastery of Panachradou. With luck there will be monks to guide you round, to see this wonderfully sited sanctuary, including the library and the chapel. Walk back down to follow the "Megalos Potamos" (Big River) back through the wetlands to the town. (Medium-hard: 5 hrs walking (allow 6¾ hrs plus time for a monastery visit), 17 km (10½ miles), CUSs 800m or easier options)
Day 3 - Chora to Korthi Bay
A shortish walk, and one definitely worth the effort. Starting in the town, you cross the wetlands to climb the hillside opposite, to reach the village of Sineti. It then heads up the Dipomata valley, famous for its 22 (ruined) watermills, on a well-restored kalderimi, once the main route between Chora and the second town of Korthi. You pass the Venetian Kastro, with views to the Aegean for those who want to make the climb, and the seamen's village of Kochilos (stop for a coffee) before descending to the beach at Korthi – remember to take your bathers. There are cafés in Korthi, and taxis too. (Medium: 4 hrs walking (allow 5¼ hrs), 12 km (7½ miles), CUSs 600m)
Day 4 - Zagora to Chora via the monastery of Panachradou
This, our alternative cross-island walk, is rather shorter than the other (Batsi-Chora), and apart from the haul up to the monastery contains no major difficulties. After taking the early bus to Stavropeda (we recommend), or asking our taxi driver for a lift, walk down to the archaeological site of Zagora, overlooking the sea. After a ramble round the site, your walk back to Chora takes you across pretty countryside to the Monastry of Panachradou. The second leg, back to Chora, follows the same route as the alternative circular walk, down a restored kalderimi to the lush valley of the Megalos Potamos, and ending in the wetlands below Chora. (Medium: 4¾ hrs walking (allow 6¾ hrs), 15½ km (9½ miles), CUSs 500m)
Day 5 - Batsi to Chora
A monumental route across the island from sea to sea. Start off with a bus or taxi to the resort of Batsi. You climb immediately out of the village to a full 400m above sea level. The views from the path across the old port of Palaeopoli are stupendous, the ancient kalderimi on which you walk appears to be a feat of engineering, and it is with not a little relief that, after a good 3 hrs walking, you round the corner to start your traverse of the island. This is much easier, a gentle descent through the villages of the northern hillside, with views across the valley for most of the way. You descend finally into Chora after a full 6 hours of walking (probably a lot more after rests, diversions, picnic, photocalls etc!), but it is a magnificent route. (Hard: 6½ hrs walking (allow 8¾ hrs), 21 km (13 miles), CUSs 850m)
Day 6 - Free day
Treat yourself to a final day to enjoy all this lovely island can offer. Choose from the last walk you've not yet completed or simply laze the day away on the golden sands with the occasional cool dip in the azure waters… simply perfect!
Departure day
Depart for home (Sissy will take you back to the port) or choose to spend further nights – maybe hire a car and explore the remainder of the island.
Travel Information
ARRIVING BY AIR
The best airport Athens, followed by Mykonos (2 hr ferries to Andros). Intercontinental flights use Athens. Note that flights to Mykonos tend to start in May and end in October. Outside this period walkers will have to go via Athens.
Morning arrivals at either airport should link up with an afternoon ferry, but it is important to check ferry timetables and transfer arrangements with On Foot before formulating the structure of the holiday, which may involve an overnight stay on Mykonos or in Athens.  Note that there are currently (from Feb 2023) no ferry departures scheduled from Andros to Athens on Saturday and Sunday mornings.
Flight information can change rapidly and not all flights run daily. Please do check directly with the airlines' websites or Skyscanner (see below) before finalising any booking with us. Do not book your flights until we have confirmed that we have provisionally reserved accommodation for you.
For up-to-date schedules and flights from all airports check Skyscanner.
ARRIVING BY CAR
The car ferry from Athens (Rafina) is regular and at least twice daily.  Your car can be parked at the accommodation in a quiet side street, saving on holiday cost (no taxis required) and you can use your car to explore more of the island.
Getting to the start of the walk
As you will not (normally) travel with a car, it is not necessary to pre-book ferries, and there are ticket offices in every port. Schedules can be checked on www.zastravel.com or at www.gtp.gr.
MYKONOS AIRPORT:
Taxis are normally available at the airport or can be called on arrival. Journey time to port approximately 20 minutes (around €25). Ferries to/from Andros 2-3 daily, 2-2½ hrs, €15.
ATHENS AIRPORT:
Local bus (€6) or taxi (€35) to Rafina port, 40 mins. Ferries to/from Andros 2-3 daily, 2 hrs, €20.
On arrival at Andros (the port of Gavrio) you will be met by Sissy and taken to Chora (1 hr, included in holiday price), and returned there at the end.
Full transfer advice, including timetables, is provided in your Walkers' Pack.
Where You'll Stay
All en-suite unless otherwise stated.
Chora (Andros) – Anemomiloi Apartments (B&B)
Modern set of family-run studio apartments 10 minutes from old town, with balcony/terrace, views and use of pool.
Website
Prices
Price: from £
670
for 6 nights
Total 6 nights in double/twin room, with 6 breakfasts and 5 packed lunches, and return taxi transfers between the port of Gavrio and the capital Chora, where you stay; full Walkers Pack with route directions, maps, transfer and background information; local telephone support.
All prices are per person unless otherwise indicated, and are based on a standard booking in May. Prices may vary seasonally and a fixed price will be given to you before you commit.
Single Room Supplement (SRS): From £205
Lone Traveller Additional Supplement (LTAS): From £135
Large Party Saving (LPS): Groups of more than 2 people (on an identical itinerary on the same booking and booked at the same time) – discount of at least £10 per person.
Maximum party size: 10
Public buses instead of taxi between Gavrio port and Chora and return – save £40 per transfer (weekday daytime only, may involve long wait)
Add Ons
Extra nights in accommodation: Contact On Foot Holidays (seasonal pricing)
Car hire to see more of the island (for extended stays) can be organised from the port of Gavrio and will save on initial and return transfers.  Try www.rentacareuro.com  (Anna Vrettou).
Guided Walking Day with Ariana – £105
Sending Walkers Packs to addresses outside the UK:  £20-£60 (per pack, location dependent)
Travellers Blog
Tuesday 9th April | Posted by On Foot Staff
view article
Our local team
Ariana Masselou
After many years as a marketing executive in the cinema industry, Ariana's love of nature made her move to a small village in Andros. In 2011, with some friends with the same approach to life, she decided to form a team that would introduce "alternative" Andros to travelers.

Sign up to our Newsletter
Witty, compelling and full of fantastic ideas for your
next walking holiday. It's the perfect travel companion!