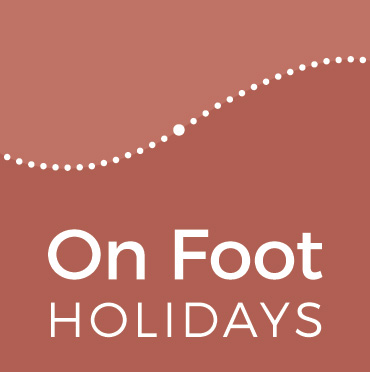 View Shortlist
Office open now
Opening Times
Office hours: Mon - Fri 09:00 - 17:30; Sat 09:30 - 13:00
Office hours: Mon - Fri 09:00 - 17:30; Sat 09:30 - 13:00
Office hours: East Coast USA: Mon - Fri 09:00 - 17:30 (04:00 - 12:30 local time); Sat 09:30 - 13:00 (04:30 - 08:00)

West Coast USA: Mon - Fri 09:00 -17:30 (01:00 - 09:30 local time); Sat 09:30 - 13:00 (01:30 - 05:00)
Office hours: Ottawa: Mon - Fri 09:00 - 17:30 (04:00 - 12:30 local time); Sat 09:30 - 13:00 (04:30 - 08:00)

Vancouver: Mon - Fri 09:00 - 17:30 (01:00 - 09:30 local time); Sat 09:30 - 13:00 (01:30 - 05:00)
Office hours: Canberra: Mon - Fri 09:00 - 17:30 (20:00 - 04:30 local time); Sat 09:30 - 13:00 (20:30 - 24:00)
Office hours: Mon - Fri 09:00 - 17:30 (22:00 - 06:30 local time); Sat 09:30 - 13:00 (22:30 - 02:00)
Office hours: Mon - Fri 09:00 - 17:30 (check internet for local time equivalent); Sat 09:30 - 13:00
La Gomera
La Gomera's magical landscape
A subtropical climate
A green-sided barranca (ravine)
Paradise for walkers
Expansive views from the many miradors
Tenerife's highest point hovers in the distance
Towers of volcanic rock
Paths wind through the cacti
Mountain terraces
San Sebastián de La Gomera
Travellers Blog
Tuesday 11th July | Posted by On Foot Staff
view article
The scenery is stunning - walking quite tough at times but satisfying to do - we did the full route each day.
Beverley Picton, Richmond, UK - April 2023
This was one of our favourite holidays ever - the scenery, flowers, bees, birds, food and drink were all a joy. Great network of paths and navigation pretty simple as well.
Simon Smith, Carlisle, UK - March 2023
Spectacular scenery. As a couple in our mid-seventies who hadn't done a walking holiday for several years we were apprehensive that it might be too difficult for us, but with some judicious lifts to avoid the steepest climbs we managed it without problems and came home reinvigorated.
John Simpson, Bedford, UK - February 2023
The walking was superb. Best days for me were from Hermigua to Vallehermoso and the final day from Chipude. Lovely paths, outstanding scenery and always with somewhere equally eye-catching around every corner. Organisation, information and support [were] outstanding.
David Molesworth, York, UK - January 2023
Very enjoyable holiday. Long walks every day, some with steep climbs. But that's La Gomera!
John Cumberbatch, Sweden - December 2022
More independent feedback
At a glance
7 nights - but can be done in fewer by missing any or all of the circular walks. See 'Prices' tab for what's included.
How much walking?
Full days: 11-18 kms per day, 4-7 hrs walking
Using shortening options: Most walks can be shortened/eased by strategic use of buses/local taxis
A subtropical paradise in the Canary Islands
In 1492, Christopher Columbus stopped off in La Gomera for a few days to restock with supplies before his voyage to the New World, and days became weeks… his love affair with this unique island (and possibly one special person) had begun. Follow in his footsteps and explore this island of 'eternal spring'.
The Canary Islands archipelago is one of the most biodiverse places on the planet, and of all the islands, La Gomera stands out with a rich variety of ecosystems, a beautiful coastline and dramatic volcanic landscapes – best seen on foot.
Cacti, date and banana palms, aloes and laurels vie for space on the steep slopes of the ravines and the trade winds bring much needed water, making this island the most verdant of all the Canaries.
On Foot's specially designed walk takes you from sea level up to the heights of Garajonay (strategic use of the bus can help with some of the climbs) and while the full walk is 7 nights, it can be done in as few as four as long as you're prepared to miss some of the deeper explorations. A lovely mix of small rural hotels and a final night (or two?) in the Parador above San Sebastián creates the perfect break.
This island of 'eternal spring' is offered from October to the end of May, making it a perfect getaway during the drearier winter months.
This is the full version of the route, but shorter versions are also possible for those trying to fit a little walking into a sunshine break on one of the other Canary islands – or add nights at any of our hotels.
Note that ferry transfers between the Tenerife port of Los Cristianos and San Sebastian La Gomera take about one hour. We advise you to discuss your flight plans with On Foot Holidays first.
Walked by On Foot staff: Mary
REVIEWS: For independent walker reviews submitted to the Association of Independent Tour Operators visit Aito.com.
TRAVEL ADVICE: To find the latest travel advice from the Foreign & Commonwealth Office for UK citizens travelling to Spain, click here. Citizens of other nations will also find it useful, but should always check their appropriate local agency.
Route Highlights
One of the most biodiverse places on the planet
Dramatic 'rocques' – prominent volcanic rock formations
Eternal spring weather of 24C
The Garajonay National Park
Deep gorges and ravines (barrancos)
The Parador in San Sebastián de la Gomera
This route features the following characteristics and interests: Coast, Mountains, Woods, Birdwatching
Things you should know
Some of the accommodation and food is quite simple.
Travel and transfer times can be lengthy.
There are some tough climbs and descents – rewarded by views of the amazing ravines.
With its own micro-climate, the weather can be extreme at times.
We Recommend
The Parador de la Gomera is an oasis of calm and relaxation - why not add another night here at the end of your walk?
Eating and Drinking
Food on La Gomera is simple, hearty and tasty, focusing on local ingredients. Try Almogrote, a purée made from grated, ripened goat's cheese, spicy peppers, tomatoes, olive oil and garlic; Queso Blanco, goat's cheese, which is often smoked; freshly caught fish and rustic meat dishes with sauce (rabbit and goat are staples); Mojo to dip your bread in comes to the table as a matter of course; special 'wrinkled' potatoes boiled in sea water until the salt crystals stick to the skins are not to be missed.
Wine: Whites are the speciality of La Gomera. The rare Forastera grape (not to be confused with Italy's grape of the same name) is the dominant variety.
Other Canary Islands' indigenous varieties produce a wide array of wine types and styles, including Malvasia, Gual (Bual) Marmajuelo, Albillo and Moscatel which produce the best whites. Most prominent among the reds are Listán Negro, Tintilla (Trousseau), Tinta Negra Mole, and Malvasía Rosada.
Gomeron is a palm honey liquer produced in Vallehermoso, usually drunk as a digestif. The palm honey is obtained by boiling the sap of the palm tree.
How much Walking?

Full days: 11-18 kms per day, 4-7 hrs walking
Using shortening options: Most walks can be shortened/eased by strategic use of buses/local taxis
Medium-hard: Generally well marked paths (mainly on the GR as well as other local paths), though careful attention to our written route directions also required on occasion. Some narrow, rather stony paths and some steep inclines and descents. Average cumulative uphill stretches (CUSs) 736m (265m – 1200m) per day for full walk (shortening options available).
Highest point on the route: 1484m (Alto de Garajonay).
Acrophobia/vertigo warnings: Some tricky paths around ravines and descending spurs. Not suitable for the acrophobic.
GPX file available for handheld GPS or smartphone App for all walking days.
Important note: Times given for each day are  walking times for an "average" walker and exclude stops. "CUSs" stands for "Cumulative Uphill Stretches" and measures the aggregated ascents in each day, expressed in metres of climb.  See "Walk Grading" for more information.
When to go?
The best months to walk: November to March
Other possible months: October, April, early May
This walk is perfect for walkers wanting some winter warmth and is available from October until May. Mists and strong winds can come at any time so be prepared. We leave the hot summer months for more recreational types.
Start Dates
Recommended
Possible
Unavailable
Weather Chart
Temperature and rainfall chart for La Gomera (San Sebastián)
The climate in La Gomera is subtropical oceanic on the coasts - very mild and sunny most of the year, with very mild, spring-like winters and warm, sunny summers; there is also little rainfall, concentrated in the period from October to March. Easter availability may be difficult. In the interior, the climate varies according to altitude and slope exposure: in fact, the slopes exposed to the northeast trade winds receive a moderate amount of rain and are green, while on the southern slopes, the rainfall is scarcer, often below 350mm per year, to the point that the island appears to be divided in two, the northern part being verdant and the southern one semi-arid. The northeast trade winds make the northern slope more humid, while they temper the heat along the coasts during summer. The trade winds blow more intensely in the afternoon, when they are often moderate or even quite strong.
Itinerary
Day 1 - Arrival day
Arrive in Tenerife and take the ferry to La Gomera. Our driver will meet you at the port in San Sebastián de la Gomera and take you to Hermigua for your first night's accommodation. (Ferry and taxi transfers between Tenerife South airport and Hermigua are included.)

If time allows, explore the village and settle on your restaurant for dinner tonight.
Day 2 - Hermigua Circuit
Today you have a couple of choices to help you get properly acclimatised to the sub-tropical climate. A gentle walk through the surprisingly green valley with banana and aloe plantations and the occasional chirrup of a canary sets the scene before arriving at Santa Catalina beach and the four towers of Pescante de Hermigua, telling a tale of a trading past. Swimming here is not advised as the waves are rough. Now join the GR which leads up and over the headland to the Orilla viewpoint and a welcome breather.
Those seeking an easier day can head directly to Caleta beach (widely considered to be the best beach in north Gomera) with its black pebbles and bar (in season). For those wishing to stretch their legs some more, an easy track heads to the estate of El Moralito before climbing to join a ridge with spectacular views of volcanic land forms and then a tricky-ish descent and onwards to Caleta beach. Easy road walking takes you back to Hermigua for the night. (Medium-hard: 4¼ hrs walking (allow 5¾ hrs), 10½ km (6½ miles), CUSs 600m)
Vertigo sufferers may prefer to miss the extension circuit.
Day 3 - Hermigua to Vallehermoso
Starting in pretty Hermigua, this walk heads down to the sea and then swiftly up to the fabulous Mirador de Abrante with its glass-floored viewing platform floating over the village of Agulo nestling 400m beneath. A whistle-stop tour of the botanic gardens of the Garajonay Park visitor centre follows before a first foray into the laurels of the national park itself.
Gorgeous terraced paths wend their way around the spectacular 'Rocque Cano' before descending the ridge into Vallehermoso (literally Beautiful Valley) and your accommodation. You will be sure to eat well tonight in one of the village restaurants. (Hard: 5¾ hrs walking (allow 7¾ hrs), 18 km (11½ miles), CUSs 1100m)
Alternative: Travel with the luggage either to Agulo (saving 3¾ km (2½ miles), CUSs 250m no charge) or to the Mirador de Abrante (saving 7¾ km (5 miles), CUSs 750m, €10, pay locally).
Day 4 - Epina Circuit (or Epina to Vallehermoso)
Today's walk starts with a short bus ride to Epina, alleviating the climb and making for a very relaxing day. Almost immediately, visit the Chorros de Epina waters of legend and having slaked your thirst, drop into the village of Epina itself. There follows some pretty, easy walking with views of El Hierro and then La Palma all the way to the Hermitage of Santa Clara.
This is decision time. Either descend on a gorgeous path down the Era Nueva ravine (breathtakingly beautiful but it's quite a descent so those with knee issues beware), or take the higher path back to Epina (why not enjoy a refreshment at the restaurant?) before taking a taxi back to Vallehermoso tonight.
Main route – Medium: (4¼ hrs walking (allow 5¾ hrs), 11 km (7 miles), CUSs 265m)
Alternative: Avoid the descent by taking the higher track back to Epina and a bus/taxi from there back to Vallehermoso. (Medium: 4¼ hrs walking (allow 5¾ hrs), 12¼ km (7½ miles), CUSs 490m)
Day 5 - Vallehermoso to Chipude
A dramatic but long day if done in its entirety. However, the worst of the climbing can be avoided with strategic use of the bus, leaving your energy for the glorious views down towards Vallee Gran Rey that are enjoyed on the way to Chipude.
The early part of the walk has just enough undulation to remind you that you are exploring a volcanic island and arrives at the reservoir at Presa de la Encantadora easily enough. The slopes here are covered with a wonderful mix of plants – aloes, cacti, palms and pines create a glorious and verdant palette. Soon after, though, the climbing begins in earnest and walking poles and special breathing methods come into play, finally arriving at Las Creces. Enjoy some easy and shaded walking to Las Hayas and a brief respite in the village bar, before the final push to Chipude.
The last part of the walk offers fabulous walking and spectacular views and should not be missed. Finally, the oasis of Chipude and its walker-friendly hotel (and the hub of village life) comes into sight…
(Hard: 6¾ hrs walking (allow 9 hrs), 13¾ km (8½ miles), CUSs 1200m)
Alternative: Take bus to Epina and avoid 600m ascent, although distance is similar. Bus start: (5¼ hrs walking (allow 7 hrs), 13¼ km (8½ miles), CUSs 500m)
Day 6 - Chipude Circuit
Today's walk begins with a gentle walk on pretty paths to the tranquil village of Las Manantiales before heading to El Cercado with opportunities for refreshment. A short stretch of ridge walking follows (don't eschew the short detour to view one of the most dramatic 'barrancos' (ravines) with its terraced sides on the island).
Descend then into the valley and after a few hair-raising brushes with orange-bloomed cacti, the path widens and takes you easily down to La Matanza, now little more than a couple of shacks but an important staging point. You could head directly back to Chipude from here but we thoroughly recommend continuing along the dramatic, steep-sided valley to the Guadalupe Hermitage and mirador. Rest here awhile and absorb the views, before retracing your steps to La Matanza for the ascent back up to Chipude. (Medium: 4½ hrs walking (allow 6 hrs), 11½ km (7 miles), CUSs 500m)
Alternatives: Miss the village of Las Manantiales (saving ½ hr, 1⅓ km, CUSs 70m) OR miss the extension from La Matanza to Guadalupe Hermitage (saving 1 hr, 3½ km).
The stretch from La Matanza to the Guadalupe Hermitage is not recommended for the acrophobic.
Day 7 - Chipude to Degollada
Today's walk helps bring many stories about the island to life. Visit the Igualero mirador with its monument to the Silbo whistling language before climbing to the heights of Mt Garajonay (Gomera's highest peak) and its all-round views. The path leads over the ridge with distant views of Mt Teide across on Tenerife, now a regular companion.
The remainder of the walk is interspersed with myriad miradors showcasing some of the most dramatic views of the volcanic scenery, and finally arrives at Degollada de Peraza (with restaurant available most days). Then take a bus (or taxi) down to San Sebastián for your final night in the stylish Parador, resting high above the port. (Medium-Hard: 6½ hrs walking (allow 8¼ hrs), 16¾ km (10½ miles), CUSs 750m)
Alternative: Take a bus or travel with the bags to Igualero (saving 2 hrs, 5½ km, CUSs 375m).
Departure day
Depart for home or choose to spend further nights in the relaxing Parador.
Travel Information
ARRIVING BY AIR
The best airport is Tenerife South (and most will arrive here) followed by Tenerife North (with connections from mainland Spain and a short local flight to La Gomera airport). Intercontinental flights use Madrid as hub.
TENERIFE SOUTH:
This holiday includes transfers from the airport to Los Cristianos port, ferry to La Gomera (1 hr) and on to the first hotel, and back again to the airport following the last night. Arrivals will need to consider the timing of the last ferry to La Gomera (usually 20:00), or plan to spend a night on Tenerife at the start.
The first ferry from La Gomera departs at about 07:00, meaning that a departure from Tenerife South should not be before 11:00. Check with On Foot before booking any flights.
Land by: 17:00 to ensure you catch the last ferry to La Gomera.
Return flight earliest: 11:00 (early departures mean missing breakfast).
Flight information can change rapidly and not all flights run daily.
Please do check directly with the airlines' websites or Skyscanner (see below) before finalising any booking with us. Do not book your flights until we have confirmed that we have provisionally reserved accommodation for you and that the ferry times will tie up with your flights.
For up-to-date schedules and flights from all airports check Skyscanner.
Getting to the start of the walk
Your ferry tickets will be pre-booked for you either with Navieras Armas or Fred Olsen (up to 4 crossings a day).
Full transfer advice, including timetables, is provided in your Walkers' Pack. Contact us if you would like additional pre-booking information.
Where You'll Stay
Hotels on this route are mainly simple but comfortable family-run hotels in the villages, followed by a lovely Parador for your final night. Should any of these accommodations be unavailable, we will use other small hotels or village houses. All rooms are en-suite unless otherwise stated.
Prices
Price: from £
980
for 7 nights
Total 7 nights in double/twin room, with all breakfasts and return transfers (including ferries) between Tenerife South airport and your first and last accommodation on La Gomera; luggage transfers between hotels on La Gomera; full Walkers Pack with route directions, maps, transfer and background information; local telephone support.
All prices are per person unless otherwise indicated, and are based on a standard booking in October. Prices may vary seasonally and a fixed price will be given to you before you commit.
Single Room Supplement (SRS): From £295
Lone Traveller Additional Supplement (LTAS): From £170
Large Party Saving (LPS): Groups of more than 2 people (on an identical itinerary, on the same booking and booked at the same time) – discount of at least £20 per person
Maximum party size: 8
Add Ons
Extra nights in accommodation: Contact On Foot Holidays (seasonal pricing)
Sending Walkers Packs to addresses outside the UK:  £20-£60 (per pack, location dependent)
Travellers Blog
Tuesday 11th July | Posted by On Foot Staff
view article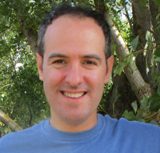 Our local team
Aznar Fernandez de Pinedo
Aznar was born and grew up in Bilbao, where he soon developed his love for nature (he is a keen naturalist), hiking and the rural environment in general. He studied Business and has worked for many years in multinational corporations in the IT sector, living in both Barcelona and Madrid. But in 2014 he decided to change his career to work on what he loves most.

Sign up to our Newsletter
Witty, compelling and full of fantastic ideas for your
next walking holiday. It's the perfect travel companion!