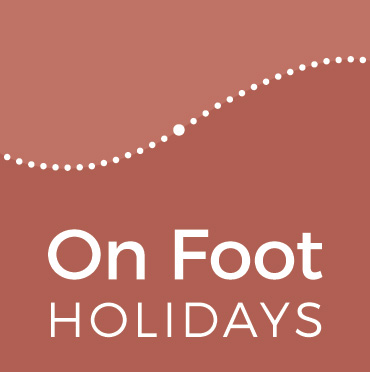 View Shortlist
Office now closed
Opening Times
Office hours: Mon - Fri 09:00 - 17:30; Sat 09:30 - 13:00
Office hours: Mon - Fri 09:00 - 17:30; Sat 09:30 - 13:00
Office hours: East Coast USA: Mon - Fri 09:00 - 17:30 (04:00 - 12:30 local time); Sat 09:30 - 13:00 (04:30 - 08:00)

West Coast USA: Mon - Fri 09:00 -17:30 (01:00 - 09:30 local time); Sat 09:30 - 13:00 (01:30 - 05:00)
Office hours: Ottawa: Mon - Fri 09:00 - 17:30 (04:00 - 12:30 local time); Sat 09:30 - 13:00 (04:30 - 08:00)

Vancouver: Mon - Fri 09:00 - 17:30 (01:00 - 09:30 local time); Sat 09:30 - 13:00 (01:30 - 05:00)
Office hours: Canberra: Mon - Fri 09:00 - 17:30 (20:00 - 04:30 local time); Sat 09:30 - 13:00 (20:30 - 24:00)
Office hours: Mon - Fri 09:00 - 17:30 (22:00 - 06:30 local time); Sat 09:30 - 13:00 (22:30 - 02:00)
Office hours: Mon - Fri 09:00 - 17:30 (check internet for local time equivalent); Sat 09:30 - 13:00
Introduction
This travellers blog is where you will find many things - latest news, the musings of our experienced staff and much more. We plan also to use it as a pictorial knowledge. Let us know if you would like "how to" instructions and we will put them here.


The Jurassic Coast in the footsteps of Mary Anning
Back to News
Thursday 29th April | Posted by On Foot Staff
The name 'Jurassic Coast' immediately conjures up images of dinosaurs and fossils – and that's exactly what you'll find on this stretch of the Dorset coast of southern England. Spanning 185 million years of geological formation, the rocks that form the cliffs are prone to rockfalls, regularly giving up the secrets buried deep within.
Here fossil hunters have found everything from the tiniest sea creatures to complete ichthyosaurs and plesiosaurs. In the pretty seaside town of Lyme Regis, where our walk ends, early 19th century residents were able to scratch a living by selling fossils to visitors – and foremost among them was Mary Anning.
Mary and her brother Joseph were the only survivors to adulthood of the ten children of Richard Anning, a cabinet-maker and fossil hunter. After her father's early death, Mary, Joseph and their mother Molly sold fossils to visitors to supplement their meagre income, and she and Joseph excavated some large fossils of dinosaurs that had not been seen before.
Mary became an expert self-taught palaeontologist, but poverty forced her to sell her most important finds to wealthy fossil hunters who sometimes took the credit for their discovery.
Unable as a woman to join the Geological Society of London, Mary was dependent on others to present her significant scientific findings, and it is only in recent decades that her name has become well-known outside the small town of Lyme Regis.
There's plenty more about her remarkable life for you to discover in the museum there, or try the recent feature film "Ammonite" starring Kate Winslet, which was filmed in the town. The novel "Remarkable Creatures" by Tracy Chevalier was also based on her life.
There are many more literary connections to be found as you walk with On Foot Holidays through the lush green hills of Dorset to the Jurassic Coast, made famous through the novels of Thomas Hardy. Stay in cosy village inns and explore the historic towns of Shaftesbury, Bridport and Lyme Regis. Marvel at the impressive Cerne Abbas Giant and complete your holiday with a walk along the 'Cobb' sea wall in the footsteps of "The  French Lieutenant's Woman" and Jane Austen's Anne Elliot.
Find more about walking in Dorset with On Foot Holidays here
Back to News

Sign up to our Newsletter
Witty, compelling and full of fantastic ideas for your
next walking holiday. It's the perfect travel companion!