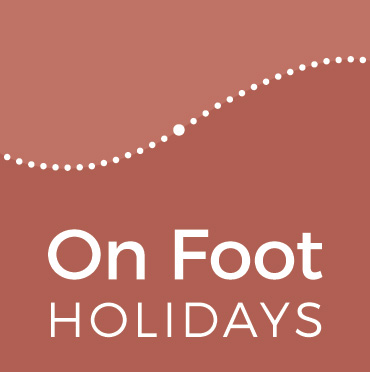 View Shortlist
Office now closed
Opening Times
Office hours: Mon - Fri 09:00 - 17:30; Sat 09:30 - 13:00
Office hours: Mon - Fri 09:00 - 17:30; Sat 09:30 - 13:00
Office hours: East Coast USA: Mon - Fri 09:00 - 17:30 (04:00 - 12:30 local time); Sat 09:30 - 13:00 (04:30 - 08:00)

West Coast USA: Mon - Fri 09:00 -17:30 (01:00 - 09:30 local time); Sat 09:30 - 13:00 (01:30 - 05:00)
Office hours: Ottawa: Mon - Fri 09:00 - 17:30 (04:00 - 12:30 local time); Sat 09:30 - 13:00 (04:30 - 08:00)

Vancouver: Mon - Fri 09:00 - 17:30 (01:00 - 09:30 local time); Sat 09:30 - 13:00 (01:30 - 05:00)
Office hours: Canberra: Mon - Fri 09:00 - 17:30 (20:00 - 04:30 local time); Sat 09:30 - 13:00 (20:30 - 24:00)
Office hours: Mon - Fri 09:00 - 17:30 (22:00 - 06:30 local time); Sat 09:30 - 13:00 (22:30 - 02:00)
Office hours: Mon - Fri 09:00 - 17:30 (check internet for local time equivalent); Sat 09:30 - 13:00
England: Dorset
The Jurassic Coast from Thorncombe Beacon
Thorncombe Beacon
Springtime
Cottages and millponds
Through the fields
Gold Hill, Shaftesbury
Cricket match at Milton Abbey
On Hambledon Hill
Milton Abbas village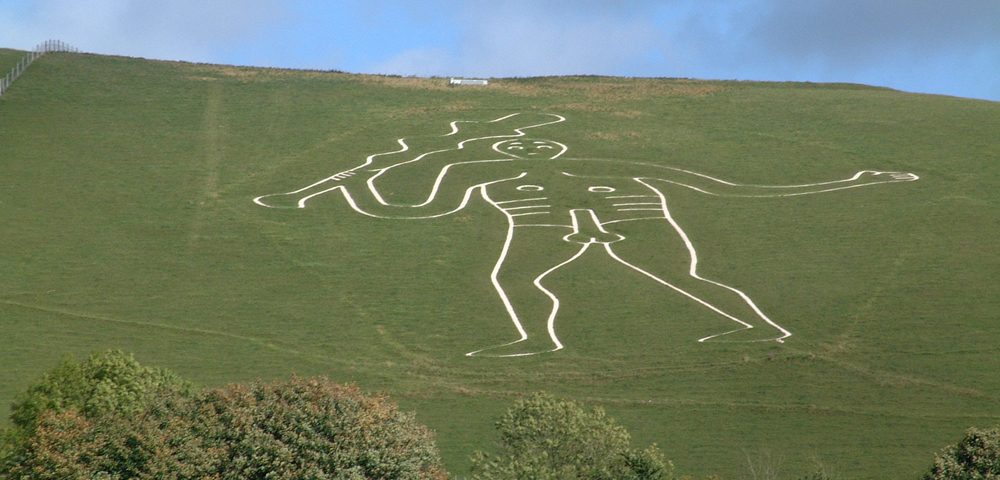 Cerne Abbas Giant, ancient chalk hill figure
Lyme Regis
The Cobb at Lyme Regis
Lyme Regis harbour
Fossil hunting in the cliffs at Charmouth near Lyme Regis
Travellers Blog
Wednesday 4th May | Posted by On Foot Staff
view article
Customer Feedback
Gillien Wright
"Meeting the team in Salisbury was great, boosted my confidence and they really couldn't do enough for me. Just so impressed with the ethos of the company." November 2018
more testimonials
We were impressed by how On Foot Holidays managed to thread lovely footpaths and bridleways together to cover the ground between destinations. Very little road walking and then on quiet lanes.
It is very difficult to see how this holiday could be improved; we enjoyed everything.
Gordon Allan, Isle of Wight, UK - May 2022
Shirley and I have just completed your 'In the Footsteps of Thomas Hardy' walk and I would like to thank you for a really excellent trip, aided somewhat by the incredible weather - dry underfoot throughout and not a drop of rain falling on us! In particular, whoever devised the route did a fantastic job - there's no way a stranger to the area could have devised such a complex route on their own, over relatively minor public footpaths, many of which were simply not signed.
We are very keen walkers, so have phone access to the full set of Ordnance Survey maps, but such was the accuracy of the 'line' on your maps (which sensibly, but unusually, was set alongside rather than on top of the footpath symbols) and clarity of directions, we rarely needed to look at our OS app.
Stephen Amies, Cheshire, UK - April 2022
Beautiful countryside. All the arrangements were seamless - transport of our luggage, public transportation, dinner reservations made for us, and the View Ranger app was invaluable.
Quick responses to my questions, very complete and precise instructions and material, friendly staff, they all went out of their way to make sure our experience was good for us.
Jill Knaus, USA - September 2021
Congratulations to the whole On Foot team. Very impressed with your customer service.
Obviously the whole holiday could have been improved if the weather had been better, and as that is impossible I have to say I am very happy and would love to use your company again.
Ann Nettleton, Switzerland - September 2021
We absolutely loved this holiday. It was our first time on such a trip in the UK and we were blown away by the stunning scenery, remote rural hamlets and excellent accommodation and food. We barely knew Dorset and were so impressed by farm fields full of bees and butterflies, ancient villages and the gorgeous coast. Walking along the Wessex ridgeway with views in all directions was unforgettable.
The OF notes instill a huge amount of confidence that we won't get lost! There wasn't anything we didin't like or would change. Just can't decide where to go next!
Janice Wallace, Chiddingstone, UK - July 2021
Dorset is as beautiful as we've been led to believe. Loved the rolling hills and so many meadows. Generally a fab choice of accommodation, and the food (well, it's important) mostly either good or excellent.
Clare Segal, Lewes, UK - June 2021
It was our first walking holiday, and, being in our 60s, wanted something manageable, and in a pretty area (we loved the Dorset Countryside), and with our bags transported. As soon as I spoke to one of your wonderful staff, I knew it was the company for us.
Jackie Ashurst, London, UK - June 2021
A walk of many highlights.
Each day offered something special - whether Old Wardour Castle, the very pretty Aunt Mary's Bottom (which was a real highlight. So beautiful and tranquil), Gold Hill, seeing Compton Abbas airfield, Cerne Abbas Giant, Dorset Gap, Hambledon Hill, Golden Cap, the Mapperton tea garden and chance to delight in rural, unspoilt Dorset.
Neil and Ros Somerville - September 2020
We would like to thank you for all the excellent service and fab holiday you have organised for us. It was a really wonderful experience, a part of England neither of us knew and which we both loved. I would definitely give the whole thing a 5-star rating, including the team at On Foot Holidays.
Simon Cockbill, Rutland UK - July 2020
A wonderful, terrific hike and trip. The countryside was really the star. I've read about Dorset/the Downs/the south English coast in all those wonderful novels and British crime mysteries etc but really never been there or seen it. And it definitely more than lives up to its reputation.
We really loved going through the countryside, trying to figure out how many shades of green we were seeing, having it all to ourselves - just astonishingly beautiful and peaceful. Ending the trip walking from Bridport to Lyme Regis on a near perfect day - well, hard to forget. So thank you all - you did a great job.
Robert Lurie, Asheville, USA - May 2019
Beautiful English countryside.
It was a wonderful experience walking through fields of barley and wheat, through farms with sheep and cows. We crossed stiles and went through gates. Because of pre-existing right of way since medieval times, we were free to wander through private fields and farms. The little English villages like Cerne Abbas and Evershot were delightful.
Mags - August 2019
More independent feedback
At a glance
7 nights (6 days walking) - the full route. Extra nights possible at all accommodation. See 'Prices' tab for what's included.
How much walking?
Full days: 15-24km per day, 4¼-7 hrs walking
Using shortening options: 10-17km per day, 3-5¾ hrs (using lifts)
From Salisbury to the Dorset Coast
Dorset in style! Our route discovers the Wessex that Thomas Hardy knew and loved so well.
Following an overnight stay in the beautiful cathedral city of Salisbury, and a short train ride to quiet Tisbury, the walk winds west past the romantic ruins of Old Wardour Castle (English Heritage) and then on to the Saxon hilltop town of Shaftesbury. The following day, after exploring the independent shops and eateries (not missing famous Gold Hill) a short transfer will take you to the village of Winterbourne Stickland. From here, you walk towards the south coast, exploring Dorset, one of England's most beautiful counties, happening on quintessentially English villages and staying in some fascinating Hardy-esque inns.
Walk through the 'new village' of Milton Abbas with its rows of beautiful thatched cottages; through remote Bingham's Melcombe and then Melcombe Bingham (yes, really) to idyllic Plush. A visit to the always-ready Cerne Abbas giant and then a night at Hardy's Sow and Acorn Inn in Evershot is followed by a ramble over rolling hills to the bustling town of Bridport. Your last day is spent exploring the Jurassic Coast, a World Heritage Site, and enjoying the views from high up on Golden Cap, all the way to journey's end, the fishing village of Lyme Regis. Hunt for fossils on the beach and walk along the Cobb (à la The French Lieutenant's Woman), before feasting on a well-earned celebratory supper.
Walked by On Foot staff: Mary, Harriet, Emma and Simon
REVIEWS: For independent walker reviews submitted to the Association of Independent Tour Operators visit Aito.com.
COVID-19 SAFETY PRECAUTIONS: Please read our summary of current regulations.
Watch our short film about Dorset, giving a taste of the green hills, pretty villages and cosy pubs, and the traditional English seaside town of Lyme Regis:
Route Highlights
The medieval city of Salisbury with its stunning cathedral, home to the tallest spire in the UK. Take the 'Tower Tour' to see it up close!
Idyllic rolling and unspoilt countryside with constant Thomas Hardy references. Don't be surprised to see Tess walking forlornly in the distance…
Shaftesbury – a Saxon hilltop town, and Gold Hill (remember the boy and the bike, from the Hovis advert?!)
The imposing Cerne Abbas Giant – supposedly Saxon era hillside chalk figure
Mapperton House and Gardens, used in the 2015 Far from the Madding Crowd film
Dorset's Jurassic Coast, Golden Cap and Lyme Regis – unofficial UK capital of fossil hunting!
Quintessential English villages and inns with a great variety of food from hearty English fare in Plush to the more sophisticated offerings in Evershot.
Old Wardour Castle (filming location Robin Hood: Prince of Thieves)
This route features the following characteristics and interests: Coast, Villages and farms, Drive to route, History
We Recommend
An extra night in Lyme Regis is strongly recommended as this intriguing seaside town has so much to offer - it is also home to some of the finest accommodation on the route. Also consider an extra day to relax and explore the local countryside at Thomas Hardy's "Sow and Acorn" in Evershot; a good mid-point to break up the walk and lots of local free-walking to do.
Eating and Drinking
A great chance to taste real English ales, hearty food and even the infamous Dorset Knob. The restaurants at the Brace of Pheasants and the Acorn are excellent. Also try Mark Hix' Oyster and Fish House on Cobb Road in Lyme Regis (online reservations) and don't miss fish and chips eaten al fresco on the seafront in Lyme (but watch out for hungry seagulls).
How much Walking?

Full days: 15-24km per day, 4¼-7 hrs walking
Using shortening options: 10-17km per day, 3-5¾ hrs (using lifts)
Some smaller footpaths are used, mostly signed, though some not – careful attention to note details needed. Excellent maps. Basic compass skills essential.
Medium: Average CUSs per day 445m (320-640m, using shortening options 350m (250m-430m).  Note:  Coastal option on Day 7 – 750m.
GPX file available for handheld GPS or smartphone App for complete route.
Important note: Times given for each day are  walking times for an "average" walker and exclude stops.  "CUSs" stands for "Cumulative Uphill Stretches" and measures the aggregated ascents in each day, expressed in metres of climb.  See "Walk Grading" for more information.
When to go?
The best months to walk: May, June, July, August, September, October
Other possible months: March, April, November
This walk is best in spring and autumn, but beware of shorter days at the beginning and end of the season, when it may also be rather wet and muddy! In August it may be hard for us to secure accommodation.
Important: our accommodations in Evershot and Lyme Regis are unlikely to accept a one night stay on a Friday or Saturday. Please consider this when selecting your holiday start date, or ask us for advice.
Start Dates
Recommended
Possible
Unavailable
Weather Chart
Temperature and rainfall chart for Salisbury
Itinerary
Day 1 - Arrive in Salisbury
Visit the Cathedral and Close, enjoy the shops and have a meal in one of the city's pubs and restaurants.
Day 2 - Salisbury to Shaftesbury
After a short train ride to Tisbury, a gentle ramble through river valleys, past the ruins of Old Wardour Castle, and via villages and parkland to the hilltop town of Shaftesbury. Dine at a choice of pubs and restaurants. (Medium: 4¼ hrs, 15km, CUSs 350m)
Day 3 - Shaftesbury to Child Okeford
Head down famous Gold Hill into the Blackmore Vale, past water mills, and then up again to Ashmore (Dorset's highest (and some say prettiest) village) and the woodlands and wide vistas of Cranborne Chase. Climb iron-age Hambledon Hill before dropping down into Child Okeford and enjoying a traditional pub supper. (Medium-hard: 7 hrs, 24km CUSs 475m, or medium: 4¾ hrs, 17km, CUSs 400m using initial lift with luggage)
Day 4 - Winterbourne Stickland to Plush
A veritable feast of a day for connoisseurs of Thomas Hardy, country churches, and the English landscape at its best. After a short transfer (included), leave the Stour valley and climb back up into the hills, dropping then into much-photographed Milton Abbas complete with ancient abbey. Then, walking through picturesque Dorset countryside, discover the church at Hilton, and feudal and almost inaccessible Bingham's Melcombe (more Hardy), before heading for the heights at the Dorset Gap and supper and overnight at the perfect thatched pub. (Medium: 5¼ hrs, 18km, CUSs 455m, or easy-medium: 4 hrs, 14km, CUSs 315m using lift at start)
Option
If the Brace of Pheasants in Plush is unavailable, then you can extend the transfer at the start of the day as far as Milton Abbas. Walk from there past Plush, to Cerne Abbas and stay in the historic New Inn. This makes the day a little longer (21km) but shortens the following day to Evershot by 7km (15km).
Day 5 - Plush to Evershot
A switchback day of five valleys and four ridges, taking in lunch at pretty Cerne Abbas, famous for its virile giant carved in the chalk. Then a lovely walk up through Cerne Park and over to the Sydling valley, remote and agricultural, and to the next – Frome St Quentin and its old church, before finally reaching Evershot, and staying in Hardy's old "Sow and Acorn". (Medium-hard: 7 hrs, 22km, CUSs 640m, or medium: 4 hrs, 14km, CUSs 400m using lift at start)
Day 6 - Evershot to Bridport
This beautiful and easier walk takes in some gorgeous countryside – ancient lanes, former parkland, a country house garden and a watermill. Garden lovers should visit Mapperton; take tea at the Mill at Mangerton, and the final walk into Bridport will surprise you in its tranquillity. At journey's end, explore Georgian Bridport too – in July you might catch its annual folk festival, with music and Morris dancing in the streets. (Medium: 5¼ hrs, 20km, CUS 320m or easy-medium: 4¾ hrs, 17km, CUSs 255m using lift at start)
Day 7 - Bridport to Lyme Regis
A day of two options – either join the South West Coast Path at West Bay and enjoy an undulating (!) walk with fabulous views along the Jurassic Coast (Medium-hard: 18km, 5¼ hrs, CUSs 750m) or continue your treat of unspoilt Dorset countryside, villages and churches, with lunch at Whitchurch Canonicorum before joining the end of the Wessex Ridgeway as it snakes its way craftily through Lyme's back door. (Medium-hard: 6 hrs, 21km, 430m)
Departure day
Depart for home (or choose to stay further nights)
Travel Information
ARRIVING BY AIR
The best "local" airport is either Bournemouth, Southampton or Bristol. Intercontinental flights use London Heathrow or London Gatwick.
Land by: 16:00 for public transport connections to Salisbury (c. 2 hrs).
Return flight earliest: 12:00 for public transport connections from Axminster (c. 3 hrs)
In view of the large number of suitable airports in the south of England, if your inward flight lands after 16:00 or your return flight takes off before 12:00, please contact us for transfer advice.
Flight information can change rapidly and not all flights run daily. Please do check directly with the airlines' websites or Skyscanner (see below) before finalising any booking with us. Do not book your flights until we have confirmed that we have provisionally reserved accommodation for you.
For up-to-date schedules and flights from all airports check Skyscanner.
See "Getting to the start of the walk" below for transfer information
ARRIVING BY TRAIN
Nearest railway station:
Start: Salisbury
Finish: Axminster
ARRIVING BY CAR
Budget approx £75 for seven days' parking (or ~£30 for Axminster, max stay seven days).
Park in Lyme (drive to Lyme, bus/taxi to Axminster then train to Salisbury. Collect car at end).
Park in Axminster (drive to Axminster, train to Salisbury then walk to Lyme Regis. Bus/taxi to Axminster at end to collect car).
Park in Salisbury (park, walk, then bus/taxi to Axminster, train back to Salisbury to collect car).
Getting to the start of the walk
The first hotel is in the medieval city of Salisbury and the last in Lyme Regis, a lovely old fishing village. Transfer times and methods are suggestions from London Gatwick and London Heathrow airports, but if you arrive at either Bristol, Bournemouth or Southampton airports, then transfer times will be shorter in most cases.
LONDON GATWICK
Outward: Train to Salisbury (2½ hrs) then short walk or local taxi to first hotel
Return: Bus or local taxi to Axminster, then train to London Gatwick (c.3½ hrs)
LONDON HEATHROW
Outward: Bus to Woking, then train to Salisbury (c.2½ hrs) then short walk or local taxi to first hotel
Return: Bus or local taxi to Axminster, train to Woking then bus to Heathrow (c.3½ hrs)
Buy tickets for the bus between Woking and Heathrow here and buy your train tickets in advance for cheaper rates. Use www.thetrainline.com for the most user-friendly site (booking fee applies).
Full transfer advice, including timetables, is provided in your Walkers' Pack. Contact us if you would like additional pre-booking information.
Where You'll Stay
An historic inn with 'Constable' views in Salisbury sets the scene for the accommodation along this route, which varies from small-and-friendly B&Bs and picturesque pubs to a newly-renovated townhouse hotel in Lyme, with surprisingly spacious rooms.
Upgrade hotels available in Child Okeford, Bridport and Lyme. Accommodation in Child Okeford, Evershot and Lyme Regis require a 2 night minimum stay at weekends (Fri/Sat nights).
Alternative accommodation in Salisbury
The Cathedral City has a few excellent B&Bs, some of which require a two-night minimum stay, so extend your visit if you can. There are also several hotels which can comfortably accommodate the weary traveller.
Webster's B&B provides modern accommodation in a residential setting, only a ten-minute walk from the town centre. The rooms are the perfect size for a one-night stay, and a home-cooked breakfast will ensure you have all the energy you need to set off walking.
Alternative accommodation in Bridport
There are many wonderful places to stay in Bridport and we have selected our favourites above. We also use…
The Tiger Inn is an atmospheric and lively pub in the centre of town. We usually use the rooms on the third floor which are well protected against noise from the bar below.
Alternative accommodation in Lyme Regis
Lyme Regis has some excellent places to stay but can fill up quickly on weekends and holidays. In the event that our usual accommodation is full, we also use…
Lyme One Hotel, a recently refurbished Georgian townhouse with eight individually decorated rooms. Situated near the town centre, this is a great option for two-night stays. Continental breakfast is served in a bespoke hamper and delivered to your door in the morning.
Dorset House is a fantastic place to stay with elegant rooms and meticulous attention to detail; one of the On Foot team's favourite accommodations. However, securing availability is challenging as the rooms become booked several months in advance. If you wish to stay here, you will need to plan ahead! Minimum two night stay – sometimes longer in July and August.
Prices
Price: from £
905
for 7 nights
Total 7 nights in double/twin room, 7 breakfasts (breakfast hamper in room in Lyme), short transfer at the start of Day 4 and luggage transfers from Tisbury to Lyme Regis; full Walkers Pack with route directions, maps, transfer and background information; local telephone support.
All prices are per person unless otherwise indicated, and are based on a standard booking in May. Prices may vary seasonally and a fixed price will be given to you before you commit.
Single Room Supplement (SRS): From £390
Lone Traveller Additional Supplement (LTAS): From £215
Large party saving (LPS): Groups of more than 2 people (on an identical itinerary, on the same booking and booked at the same time) – discount of at least £25 per person
Maximum party size: please enquire
Please note that weekend stays (Fri and Sat nights) in Evershot and Lyme Regis may be subject to a minimum 2 night stay and a supplement.
Add Ons
Extra nights in any hotel along the route: Contact On Foot Holidays (seasonal pricing)
Guiding for one day by an On Foot staff member (priced per group): £205 irrespective of group size
Sending Walkers Packs to addresses outside the UK:  £10-£40 (per pack, location dependent)
Travellers Blog
Wednesday 4th May | Posted by On Foot Staff
view article
Customer Feedback
Gillien Wright
"Meeting the team in Salisbury was great, boosted my confidence and they really couldn't do enough for me. Just so impressed with the ethos of the company." November 2018
more testimonials
Our local team
On Foot Holidays team
This route has been designed by the staff team at On Foot Holidays in Salisbury.

Sign up to our Newsletter
Witty, compelling and full of fantastic ideas for your
next walking holiday. It's the perfect travel companion!