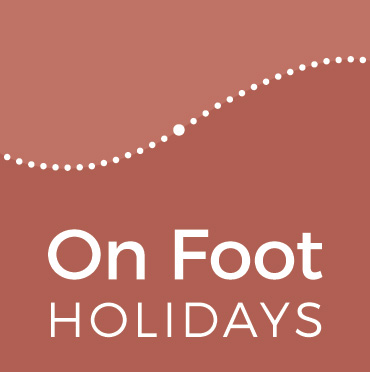 View Shortlist
Office now closed
Opening Times
Office hours: Mon - Fri 09:00 - 17:30; Sat 09:30 - 13:00
Office hours: Mon - Fri 09:00 - 17:30; Sat 09:30 - 13:00
Office hours: East Coast USA: Mon - Fri 09:00 - 17:30 (04:00 - 12:30 local time); Sat 09:30 - 13:00 (04:30 - 08:00)

West Coast USA: Mon - Fri 09:00 -17:30 (01:00 - 09:30 local time); Sat 09:30 - 13:00 (01:30 - 05:00)
Office hours: Ottawa: Mon - Fri 09:00 - 17:30 (04:00 - 12:30 local time); Sat 09:30 - 13:00 (04:30 - 08:00)

Vancouver: Mon - Fri 09:00 - 17:30 (01:00 - 09:30 local time); Sat 09:30 - 13:00 (01:30 - 05:00)
Office hours: Canberra: Mon - Fri 09:00 - 17:30 (20:00 - 04:30 local time); Sat 09:30 - 13:00 (20:30 - 24:00)
Office hours: Mon - Fri 09:00 - 17:30 (22:00 - 06:30 local time); Sat 09:30 - 13:00 (22:30 - 02:00)
Office hours: Mon - Fri 09:00 - 17:30 (check internet for local time equivalent); Sat 09:30 - 13:00
Introduction
This travellers blog is where you will find many things - latest news, the musings of our experienced staff and much more. We plan also to use it as a pictorial knowledge. Let us know if you would like "how to" instructions and we will put them here.


The Most Beautiful Villages of France
Back to News
Thursday 06th April | Posted by On Foot Staff
Among the many thousands of lovely, historic villages in rural France are 172 that are designated as Les Plus Beaux Villages de France.  And we're proud to say that with the recent addition of Beaulieu-sur-Dordogne, there are now no fewer than five of these beautiful places on our Dordogne walking holiday route.  Our local contact, Emily Stokely, has been telling us more about this highly-sought-after classification.
"The organisation Les Plus Beaux Villages de France was created in 1982 by the then mayor of Collonges-la-Rouge (14km north of Beaulieu) with the cooperation of 66 like-minded mayors from across the country. Their objective was simply to harness the pride and passion local inhabitants held for their beautiful villages, partly in order to protect their remarkable heritage but also to provide a counterbalance to the exodus of rural populations to the cities and to promote these delightful places to visitors.
"To become one of the Beaux Villages, a commune must show its determination to preserve its local heritage. It must have a maximum population of 2,000 and at least two monuments registered as of historic importance or cultural heritage, as well as commitments to conserving the buildings, environment and social fabric of the village."
On Foot Holidays' self-guided walk through the middle-Dordogne and its hinterland visits five villages which have this certification.
At Beaulieu-sur-Dordogne, narrow streets lead from the abbey to the serene river, and at Autoire you'll find medieval buildings that have survived through many periods of war and upheaval.  Next comes Loubressac, at its ridge-top vantage point above three valleys, and then Carennac, where you should look for the intricately carved tympanum above the door of the church.
Rocamadour is the best known village on your route, and has been a place of pilgrimage since the 12th century. Setting aside its obvious attractions for modern-day visitors, it is worth seeking your own link in this age-old chain of those who have come to climb up to the holy site and marvel at its miracles.
Two more Beaux Villages are visited by On Foot routes elsewhere in France. In Northern Provence, you'll start your hike at Venasque, surrounded by vineyards and cherry orchards, and in the Alpes Maritimes region the village of Sainte-Agnès perches above the valley, 700m high but only 3km from the sea.
Back to News

Sign up to our Newsletter
Witty, compelling and full of fantastic ideas for your
next walking holiday. It's the perfect travel companion!