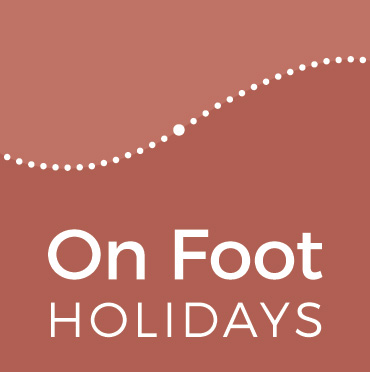 View Shortlist
Office open now
Opening Times
Office hours: Mon - Fri 09:00 - 17:30; Sat 09:30 - 13:00
Office hours: Mon - Fri 09:00 - 17:30; Sat 09:30 - 13:00
Office hours: East Coast USA: Mon - Fri 09:00 - 17:30 (04:00 - 12:30 local time); Sat 09:30 - 13:00 (04:30 - 08:00)

West Coast USA: Mon - Fri 09:00 -17:30 (01:00 - 09:30 local time); Sat 09:30 - 13:00 (01:30 - 05:00)
Office hours: Ottawa: Mon - Fri 09:00 - 17:30 (04:00 - 12:30 local time); Sat 09:30 - 13:00 (04:30 - 08:00)

Vancouver: Mon - Fri 09:00 - 17:30 (01:00 - 09:30 local time); Sat 09:30 - 13:00 (01:30 - 05:00)
Office hours: Canberra: Mon - Fri 09:00 - 17:30 (20:00 - 04:30 local time); Sat 09:30 - 13:00 (20:30 - 24:00)
Office hours: Mon - Fri 09:00 - 17:30 (22:00 - 06:30 local time); Sat 09:30 - 13:00 (22:30 - 02:00)
Office hours: Mon - Fri 09:00 - 17:30 (check internet for local time equivalent); Sat 09:30 - 13:00
Introduction
This travellers blog is where you will find many things - latest news, the musings of our experienced staff and much more. We plan also to use it as a pictorial knowledge. Let us know if you would like "how to" instructions and we will put them here.


A few of our favourite things
Back to News
Tuesday 05th September | Posted by On Foot Staff
Occasionally we are asked "what are your favourite routes?", a question which recently caused us to take a quick poll in the On Foot office. Interestingly, everyone came up with different answers, which hopefully is a credit to the diversity of our holidays!
This year we're seeing lots of early interest in booking ahead for next year, and thought it timely to share just a few of our staff recommendations to help you consider where you'd like to walk in 2024.
Northern Portugal – Mary's choice
Mary has a fondness for Portugal, having lived and worked there for a while. She says the Peneda-Geres National Park is particularly special – a place where you truly feel you are stepping back in time. Here the stone-built rural villages feel almost untouched by modern life, where oxen are still used to farm the green slopes.
The eclectic accommodation includes traditional B&Bs, a sympathetic modernisation of village houses with a remarkable restaurant, and a touch of grandeur at the final Pousada.
Slovenia – Debbie's favourite
Our walk through the Karst landscapes and vineyards of Slovenia has been in the On Foot portfolio since its early days, and is still as good as ever.
It's a favourite for Debbie, who has walked it and tweaked it many times, keeping it up-to-date for our clients.  She says this route makes a great introduction to self-guided walking holidays, with well-marked paths and nothing especially strenuous – perfect for those trying this type of vacation for the first time.
There are some fun farmhouse stays too, where you can't refuse the local produce, especially the Prsut ham, honey and Teran wine.
Andros – Heather's recommendation
If you're looking for a Greek island where tourism still has a light touch, Heather recommends the green haven of Andros in the Cyclades. The only way to get there is by ferry, so don't rush, and just enjoy the gentler way to arrive.
You'll find friendly hosts in the picturesque little town of Chora, and flower-fringed mule tracks that have been painstakingly restored by local volunteers for hiking. Drop into the cool of a monastery courtyard along the way, and take advantage of the many opportunities for a swim.
This is a single-centre holiday, so you stay in the same accommodation throughout.  You have the flexibility to choose which walk to do each day, with the help of buses and our wonderful local family of taxi drivers to get you to the further reaches of the island.
Welsh Borders – Simon's top walk
On Foot's Director has walked more of our routes than anyone else, and covered many miles searching out the best hiking for you in all corners of Europe. Despite this, his top pick is quite near to home – he loves the hills and valleys along the Wales/England border.
Starting at the quirky little town of Bishop's Castle with its imaginatively painted houses, the route winds southwards to bookish Hay-on-Wye. Offa's Dyke Path forms much of the route, following the 8th century earthwork that defined the border.
The walk is quite a leg-stretcher, but never difficult, and you're rewarded with expansive views and some hearty pub meals along the way.
But what about your favourites?
In 2023 it has been the perennially popular countries of Italy, Spain and France that have proved to be the big draw in the first year that we have been properly free of travel constraints. The Amalfi Coast has been extraordinarily busy, closely followed by Southern Tuscany and Galicia's Lighthouse Way. The beautiful landscapes of Lake Maggiore and rural Dordogne complete the top five. So if you are considering these lovely walks for 2024, book early to secure your preferred dates. Or try our recommendations above for something a little different – as always, we'd love to talk to you and help you choose!
Would you like to hear more?
Would you like to receive more recommendations like this, and all the latest news hot-off-the-press from On Foot Holidays? Sign up to our email newsletter here, and you'll be the first to hear about new routes, as well as getting gems of information about what makes our holidays special.  You'll hear from us two or three times each month, and you can unsubscribe at any time (but we hope you won't!).
Back to News

Sign up to our Newsletter
Witty, compelling and full of fantastic ideas for your
next walking holiday. It's the perfect travel companion!