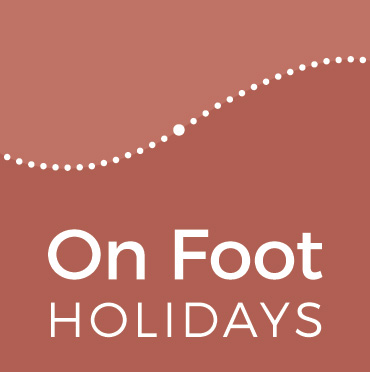 View Shortlist
Office now closed
Opening Times
Office hours: Mon - Thurs 08:30 -18:00
Fri 08:30 -17:00; Sat 09.30 to 13:00
Office hours: Mon - Thurs 08:30 -18:00
Fri 08:30 -17:00; Sat 09.30 to 13:00
Office hours: East Coast USA: Mon - Thurs 08:30 -18:00 (03:30 - 13:00 local time)
Fri 08:30 -17:00 (03:30 - 12:00); Sat 09:30 to 13:00 (04:30 - 08:00)

West Coast USA: Mon - Thurs 08:30 -18:00 (00:30 - 10:00 local time)
Fri 08:30 -17:00 (00:30 - 09:00); Sat 09.30 to 13:00 (01:30 - 05:00)
Office hours: Ottawa: Mon - Thurs 08:30 -18:00 (03:30 - 13:00 local time)
Fri 08:30 -17:00 (03:30 - 12:00); Sat 09:30 to 13:00 (04:30 - 08:00)

Vancouver: Mon - Thurs 08:30 -18:00 (00:30 - 10:00 local time)
Fri 08:30 -17:00 (00:30 - 09:00); Sat 09.30 to 13:00 (01:30 - 05:00)
Office hours: Canberra: Mon - Thurs 08:30 -18:00 (19:30 - 05:00 local time)
Fri 08:30 -17:00 (19:30 - 04:00); Sat 09.30 to 13:00 (20:30 - 24:00)
Office hours: Mon - Thurs 08:30 -18:00 (21:30 - 07:00 local time)
Fri 08:30 -17:00 (21:30 - 06:00); Sat 09.30 to 13:00 (22:30 - 02:00)
Office hours: Mon - Thurs 08:30 -18:00 (check internet for local time equivalent)
Fri 08:30 -17:00; Sat 09.30 to 13:00
Lake Maggiore
The lake from Monte Orfano
The quay at Isola Pescatori
Romanesque church in Monte Orfano
Monte Rosa from Mottarone
Lago d'Orta
Birth of Saint Francis Sacro Monte
Lake Maggiore from above Stresa
At a glance
Lake Maggiore 7 night option (the full walk). Add extra nights on Isola Pescatori or at Orta to enjoy each lake to the full, or on the top of the mountain (Mottarone).
How much walking?
Full days: 9½-18km per day, 3½-5¾ hrs walking
Using shortening options: No feasible shortening options (other than to miss whole days)
A journey from lake to lake
This walk – On Foot's first in the Italian Lakes – brings the glory of the Alps to walkers of modest abilities.  The area was the first Italian stop on the Grand Tour, and the resorts around Lake Maggiore developed early in a style pleasing to the eye.  The three Borromean islands, notable for their gardens, are worth an extra day exploring via the frequent public ferries linking them.
The fishing villages of Isola Pescatori (the "Fishermen's isle") and Orta retain their medieval charm, and these two form the beginning and end of our route.  The central section, and the real walking, heads up to the mountain top of Mottarone (and includes a night on the top, with its stunning views of Monte Rosa, the Alps' second highest mountain), before returning to the lakeshore at Orta San Giulio. Lake Orta is quieter compared with its larger brother, and has more spiritual attractions, most notably the Franciscan assembly of chapels on Sacro Monte and the peaceful convent on Isola San Giulio.
Route Highlights
The islands of Lake Maggiore – Pescatori, Bella and Madre
Taking the ferry around Lake Maggiore
The hike up to Mottarone
Dining in a mountain-top hotel
The chapels of Sacro Monte
Orta San Giulio and the convent on the island
A walk around Lake Orta
We Recommend
Extra nights at the start and finish to appreciate the lakes, and time in Orta to really explore the 20 chapels of Sacro Monte. Combine with a visit to Milan or explore Piedmont further.
Eating and drinking
We recommend a meal at Villa Pizzini on the top of the mountain even if you staying in the nearby hotel.  Ivan and Sabina run an excellent slow-food restaurant with local sourced ingredients and some excellent Alto Piemonte wines which few will have heard of – a real treat.
How much Walking?

Full days: 9½-18km per day, 3½-5¾ hrs walking
Using shortening options: No feasible shortening options (other than to miss whole days)
Mainly on paths and tracks, though with occasional quiet asphalt.  Highest point on route 1420m.
Medium: Average cumulative uphill stretches (CUSs) 535m (100m – 790m) per day.
GPX file available for handheld GPS or smartphone App for complete route.
Important note: Times given for each day are  walking times for an "average" walker and exclude stops.  "CUSs" stands for "Cumulative Uphill Stretches" and measures the aggregated ascents in each day, expressed in metres of climb.  See "Walk Grading" for more information.
When to go?
The season starts as early as the end of March (though there can still be snow on Mottarone).  A good time to go to the Lakes is May/June – it can get a little hot and crowded in July and August, but mid-September to the end of October (or even early November) is a colourful time to enjoy pleasant walking weather.
Start Dates
Recommended
Possible
Unavailable
Weather Chart
Itinerary
Day 1 - Arrive on Isola Pescatori
Your journey to this magical island on Lake Maggiore may be by train or by taxi but it will always end with a ferry - a boat trip makes the start of a holiday such a joy.  Settle into your comfortable hotel and have an explore of the narrow streets of "Fishermen's Island".
Option
Its always best to factor in an extra day here if you can so that you can indulge yourselves both with exploring the lake and walking our featured first walk (see below)
Day 2 - Discovering Lake Maggiore
If you have not booked an extra day here, you have two choices – we recommend using the ferry system to explore the Borromean Islands – Bella and Madre and their gardens in particular, the old town and resort of Stresa, and even the Monastery of Santa Caterina del Sasso. on the opposite shore of the lake.
Walkers may prefer our featured walk from Mergozzo to Pallanza, with a pretty path along Lake Mergozzo (3¾hr, 14½km, CUSs 540m), but you can decide when you are there.
Day 3 - Baveno to Gignese
Following a short ferry transfer to Baveno, the walk swiftly climbs and gains lovely views of the Borromean islands dotted across Lake Maggiore. Leave behind the grand lakeside villas and hotels, and pass through hamlets and woodland offering you a view of the simpler side of life. Ensure you save enough time for a visit to the 'Giardina Alpina', botanical gardens showcasing many species of rare alpine plants and a chance to see what's widely regarded as one of the most spectacular views of the lake. A mule track and some quiet roads lead you to sleepy Gignese for the night. (3¾hr, 11km, CUSs 740m).
Alternatives: You can use the cable car (funivia) to take you from Carciano (Stresa's smaller ferry dock, see map) to its middle station just before the Giardina Alpina. From there it's an easy walk into Gignese.
Day 4 - Gignese to Mottarone
Today's walk may not be very long but you'll want to take your time as you leave Gignese to climb up through beech and chestnut woods to Mottarone, the highest point of the walk. Mottarone is known as the mountain of the lakes and you'll see why as you ascend towards the top. From here you will have spectacular 360 degree views of six lakes, as well as the Alps (snow capped if you're lucky) in the distance. (3½hr, 9½km, CUSs 790m)
Settle into your hotel before heading off to the very highest point to watch the sunset and its rainbow of colours from there.
 Alternative: If you want to avoid the climb, retrace yesterday's steps to the cable car's middle station and let the cable car whisk you nearly to the top station. It's just a short walk uphill to your accommodation from there.
Day 5 - Mottarone to Armeno
An easy day to allow you plenty of time for a lazy breakfast and then to enjoy the views (or even a trip on the chair lift to the top of the peak) from Mottarone before setting off to Armeno for your next night's stay. The first part of the day retraces the end of yesterday's walk but gives you the chance to look at the views from another perspective. Then it's downhill all the way on relatively gentle paths which lead through birch woodland and pasture to Armeno and its Romanesque church. (3¼hrs, 10km, CUSs 100m)
Day 6 - Armeno to Orta San Giulio
Today's walk takes you from Armeno, at the foot of Mottarone, and over a more gentle countryside to finally reach Lake Orta, but not before visiting some charming villages along the way, including Pisogno, Ameno and Lortallo. Follow the Ways of the Cross to Monte Mesma, a place of absolute peace and later, having passed through the quirkily painted village of Legro, climb up to the World Heritage site of Sacro Monte di Orta, with 20 chapels housing life-size statues that tell the story of Saint Francis.
From here it's a short walk downhill to the main square in Orta, right on the edge of the lake and crammed with restaurants and bars.
Be warned, it's not a long walk but with so much to see, don't fall into the trap of starting out too late. (4hr, 14km, CUSs 500m)
Alternative: For those wishing to save time and to head straight to Orta, a direct route is available. (2¼hrs, 7km, CUSs 165m)
Day 7 - Lake Orta circuit
Today you will become especially well acquainted with mystical Lake Orta as you circumnavigate its shores and see it from many different viewpoints. Starting with a stroll along the promenade to loosen up your muscles, you then head uphill into the lovely old village of Corconio, with ancient Villa Bonala and some great lake views. A detour up to the medieval Buccione Tower comes next for some more views, before turning to explore the lake's other face and reaching Lagna. You could take the ferry from here (but do check ferry times) or head onwards to Pella, via the town of Alzo, famous for its tap industry (!), for a more regular ferry service to Isola San Giulio and then back to Orta for the night. (5¾hr, 18km, CUSs 540m)
Alternatives: You can shorten this walk by stopping at Lagna but plan your timings carefully as there are fewer ferries back and not lots to do in Lagna if you miss one. Otherwise, use the excellent ferry service to explore the lake and to visit the island Isola San Giulio, which should not be missed.
Depart for home
It's time to go – unless you can spend an extra night here – or maybe go and experience sophisticated Milan.
Travel Information
ARRIVING BY AIR
The best airports are Milan (Malpensa, followed by Linate and Bergamo), with connections from most regional airports in the UK and Ireland.  Other international flights use Milan Malpensa.
Land By:  14:00 for Malpensa, 12:00 for Linate and 11:00 for Bergamo for public transport connections to Stresa/Baveno (for Isola Pescatori). Later flights to Malpensa possible with pre-booked taxi transfer.
Return flight earliest: 12:00 (Malpensa), 14:00 (other Milan airports) for connections from Orta (see transfer information below)
Flight information can change rapidly and not all flights run daily. Please do check directly with the airlines' websites or Skyscanner (see below) before finalising any booking with us. Do not book your flights until we have confirmed that we have provisionally reserved accommodation for you.
For up-to-date schedules and flights from all airports check Skyscanner.
See "getting to the start of the walk" below for transfer information.
ARRIVING BY TRAIN
Nearest railway stations:
Start: Stresa (most connections) or Baveno (best for walk to ferry port)
Finish:  Orta-Miasino
Getting to the start of the walk
The first accommodation is normally on Isola Pescatori.  The last hotel is in Orta San Giulio. Transfer times and methods are suggested for the three Milan airports.  For train arrival transfers see below.
Outwards:  Train from Malpensa (shuttle/train from Linate or Bergamo) then short walk to ferry – 2½ hrs,  shared shuttle (Alibus – 1 hr)/ferry from Milan Malpensa OR Pre-bookable taxi transfer (1 hr) from Milan Malpensa airport to ferry for Isola Pescatori.
Return: Train to Milan (2-3 changes, then shuttles to all Milan airports, allow 3 hours in total, or pre-bookable taxi to Gravellona then shared shuttle to Malpensa only (allow 2½ hrs total) or pre-bookable taxi to Malpensa only (1 hr)
Transfers from train stations:
Outwards: From Stresa station fifteen minutes walk downhill to ferry port, from Baveno station 5 minutes walk.
Return: Orta-Miasino station short local taxi ride from hotel.
For pre-bookable taxi costs, see "Prices"
Full transfer advice, including timetables, is provided in your Walkers' Pack. Contact us if you would like additional pre-booking information.
Where You'll Stay
The range of accommodation on the complete route here is from the traditional "old resort" hotels in the village centre (Isola Pescatori and Orta), through restaurant with rooms over (Gignese), mountain top skiing hotel or "Villa" (Mottarone) to modern family run (Armeno).  All rooms except for some in the "Villa" have ensuite facilities, and while none are luxurious all are comfortable.
Night 3
Family run restaurant-with-rooms with great charm and good cooking. Simple rooms, but with all you might need.
Night 4
Mountain-top ski hotel pressed into summer service with aplomb. Cheerful host and amazing views.
Night 5
Marco's family hotel is a surprise - modern in style and facilities but old-fashioned in charm. A new restaurant promises well.
Armeno – Hotel Cortese
Marco's family hotel is a surprise - modern in style and facilities but old-fashioned in charm. A new restaurant promises well.
Website
Prices
Total 7 nights in double/twin room, all breakfasts, luggage transfers between all hotels on walking route; full Walkers Pack with route directions, maps, transfer and background information; local telephone support. Locally levied tourist taxes are not included.
All prices are per person unless otherwise indicated (e.g. for taxis), and may vary with exchange rate fluctuations – check with On Foot for your guaranteed price.
Supplements and savings
Single Room Supplement (SRS): From £275
Lone Traveller Additional Supplement (LTAS): From £95
Larger party saving (on identical itinerary): – £30 pp (except first two in party)
Add Ons
Extra nights in any hotel: Contact On Foot Holidays (seasonal pricing)
Taxi from Milan Malpensa Airport to Stresa ferry port (for Isola Pescatori): 1-3 pers. £101, 4-8 pers. £121
Taxi from Orta San Giulio to Milan Malpensa Airport: £81
Taxi from Orta San Giulio to Gravellona (for shared transfer to Milan Malpensa airport): £33
Shared transfer from Gravellona to Milan Malpensa airport: €12 pp prebookable pay locally
Route designed by:
Beatrice Bariletta
Beatrice Bariletta lives in the Ossola Valley, close to Lakes Mergozzo, Maggiore and Orta at the foot of the Pennine and Lepontine Alps, with her husband and two cats. She loves walking, hiking, climbing, discovering and living with nature, and she feels very lucky to live in a wonderful place and to be able to share it with many different people she walks with as she works as a hiking and tour guide in this region.

Sign up to our Newsletter
Witty, compelling and full of fantastic ideas for your
next walking holiday. It's the perfect travel companion!