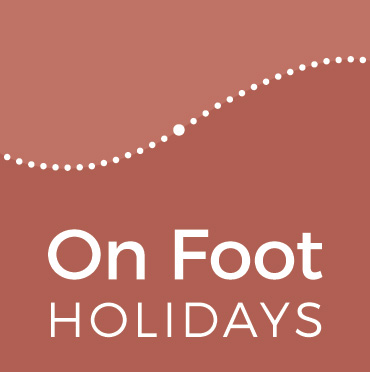 View Shortlist
Office open now
Opening Times
Office hours: Mon - Fri 09:00 - 17:30; Sat 09:30 - 13:00
Office hours: Mon - Fri 09:00 - 17:30; Sat 09:30 - 13:00
Office hours: East Coast USA: Mon - Fri 09:00 - 17:30 (04:00 - 12:30 local time); Sat 09:30 - 13:00 (04:30 - 08:00)

West Coast USA: Mon - Fri 09:00 -17:30 (01:00 - 09:30 local time); Sat 09:30 - 13:00 (01:30 - 05:00)
Office hours: Ottawa: Mon - Fri 09:00 - 17:30 (04:00 - 12:30 local time); Sat 09:30 - 13:00 (04:30 - 08:00)

Vancouver: Mon - Fri 09:00 - 17:30 (01:00 - 09:30 local time); Sat 09:30 - 13:00 (01:30 - 05:00)
Office hours: Canberra: Mon - Fri 09:00 - 17:30 (20:00 - 04:30 local time); Sat 09:30 - 13:00 (20:30 - 24:00)
Office hours: Mon - Fri 09:00 - 17:30 (22:00 - 06:30 local time); Sat 09:30 - 13:00 (22:30 - 02:00)
Office hours: Mon - Fri 09:00 - 17:30 (check internet for local time equivalent); Sat 09:30 - 13:00
Introduction
This travellers blog is where you will find many things - latest news, the musings of our experienced staff and much more. We plan also to use it as a pictorial knowledge. Let us know if you would like "how to" instructions and we will put them here.


Best holidays for vegans and vegetarians
Back to News
Monday 04th February | Posted by On Foot Staff
An essential part of the On Foot experience is excellent food and drink throughout your holiday, giving you a taste of authentic local cuisine.
We're working hard to improve the options for our vegan travellers in Europe (and hence also for vegetarians), so you don't miss out on the best cooking that our hosts have to offer. We want you to be confident that you'll get tasty and nourishing meals, with imaginative dishes reflecting the local cuisine, plenty of variety across the week, and some wine and beer too. We can now offer several holidays where our hosts have committed to making such a provision for our vegan walkers or there are suitable restaurants nearby (follow this link for 'Vegan friendly' routes – we will continue to add to this list).
In Italy's Ligurian Hills, our route adviser Paul has been assiduous in securing a varied and imaginative diet all the way along the route (though strict vegans will need to miss out a night in Varzi).  The final destination, Camogli, boasts several restaurants that specialise in vegan dishes. Here are some sample dishes from our hotels along the route to whet your appetite.
On the Greek island of Andros, your hosts at Anemomeloi (most of our guests will stay here) are keen on all types of diet and have a fresh fruit bar in the town. Thoughtful vegan options are available for breakfast and packed lunches, and there are two restaurants in the town (Ta Skalakia and Endochora) which offer vegan meals (by prior arrangement through us), as well as the indomitable Katerina at Tou Zouzef, who can produce an imaginative vegan celebration meal, also by prior arrangement.
Turkey is about vegetables, and its cuisine is an example of what can be done with imagination and spices.  Vegan walkers on our route in Lycia need have no fear of going hungry, or not eating top quality dishes – also the normal fare for most Turks.
Please note that we cannot yet guarantee that our hotels are suitable for ethical vegans, but do ask when booking and we can advise so that you do not stay somewhere that would make you feel uncomfortable.
Many of our walks are already well-served with a variety of excellent vegetarian cooking. Other routes may have a smaller choice, but we will ensure that you never go hungry!
Don't forget to let us know when booking about these or any other dietary requirements, and we're happy to provide advice about what to expect on our routes. And of course we always make every effort to ensure that our hosts understand and respect your dietary requests.
Images included here are all from the sample menu above for our Ligurian Hills route.
Back to News

Sign up to our Newsletter
Witty, compelling and full of fantastic ideas for your
next walking holiday. It's the perfect travel companion!