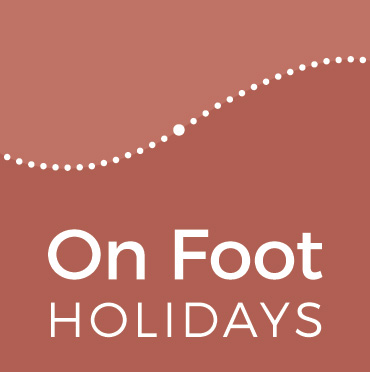 View Shortlist
Office open now
Opening Times
Office hours: Mon - Fri 09:00 - 17:30; Sat 09:30 - 13:00
Office hours: Mon - Fri 09:00 - 17:30; Sat 09:30 - 13:00
Office hours: East Coast USA: Mon - Fri 09:00 - 17:30 (04:00 - 12:30 local time); Sat 09:30 - 13:00 (04:30 - 08:00)

West Coast USA: Mon - Fri 09:00 -17:30 (01:00 - 09:30 local time); Sat 09:30 - 13:00 (01:30 - 05:00)
Office hours: Ottawa: Mon - Fri 09:00 - 17:30 (04:00 - 12:30 local time); Sat 09:30 - 13:00 (04:30 - 08:00)

Vancouver: Mon - Fri 09:00 - 17:30 (01:00 - 09:30 local time); Sat 09:30 - 13:00 (01:30 - 05:00)
Office hours: Canberra: Mon - Fri 09:00 - 17:30 (20:00 - 04:30 local time); Sat 09:30 - 13:00 (20:30 - 24:00)
Office hours: Mon - Fri 09:00 - 17:30 (22:00 - 06:30 local time); Sat 09:30 - 13:00 (22:30 - 02:00)
Office hours: Mon - Fri 09:00 - 17:30 (check internet for local time equivalent); Sat 09:30 - 13:00
Lycia: Mountain and Sea
Kilidonya Lighthouse
Gedelme
Laodikeia
Olympos beach
Phaselis tomb
Adrasan beach
Travellers Blog
Thursday 2nd May | Posted by On Foot Staff
view article
It was another outstanding On Foot trip. Thanks for all your help with setting up the trip and for arranging the extra days - we would highly recommend the extra day in Beycik for anyone interested in seeing Phaselis in addition to the walk to Laodekeia. Well worth a visit. The Beycik Palace Hotel - lovely couple and gorgeous room - dinner was outstanding.
Elizabeth Wedemeyer, New York, USA - May 2023
I thoroughly enjoyed this trip. All my hosts made me really welcome and were exceptionally friendly. Everything was easy going, nothing too much to ask for. Really, really nice people!
Ettl Taras, Dubai, UAE - October 2022
We like the On Foot formula and it's a good way of exploring off-beat areas with some good walking / wandering in the various countries. We had both back-packed in Turkey many years ago and it was interesting to revisit it small scale, benefit from the local route and accommodation knowledge and engage with some locals.
Patrick and Kate Harding, Egham, UK - May 2022
We had a great holiday with some fantastic experiences including being invited to join a Turkish family for a wonderful breakfast as we got to the plateau on Olympos. Getting lost and then rescued by you was dramatic! We also loved how friendly and generous everyone was.
Sue Berelowitz, Brighton, UK - May 2022
The contrast from mountains to coast was lovely. The people everywhere we stayed (and those we met en route) were very genuinely friendly. The grading we felt was right - the terrain is hard.
Sue Brock, Fordingbridge, UK - April 2022
I just loved the whole experience... especially the remote places, not seeing anyone else for hours on end.
The beautiful scenery, mountain, forest and sea. The genuinely rural Turkish people, Suleyman and his wife, tea with the shepherd above Adrasan, pomegranate juice with the farmer and his family who have been there for 200 years. The delicious food, swimming at the end of a hot day. I think it was a lot harder than we imagined! So the sense of achievement. I did enjoy the challenge.
Jenny Strathern, Uganda - June 2019
Last night we returned from a simply wonderful holiday walking the Lycia Way.
It was a fantastic mix of amazing scenery, mostly fabulous weather, lovely people, great food and a huge sense of achievement.
Jo Edom, Wimborne, UK - September 2018
Turkey is the most warm-hearted destination, which I recommend anyone to try.
The accommodation was wonderfully well-selected with friendly hosts and good food; the scenery was amazing, added to which the rich smells of at times the pine forests, at times the wild herbs and even the chopped cedars. The mixed weather (oh, global warming) meant that the good days felt fantastic!
Judith Canty, Surrey, UK - September 2016
We both really loved the whole trip.
We did manage all the walking, but it was a bit harder than we had expected (especially day 2), but it was a fantastic experience seeing the countryside with marvelous vistas. Everyone we met were charming and helpful. It is just so sad that tourism has taken such a dive in Turkey; it is a marvelous country to visit.
Ann Buxton, Chippenham, UK - June 2016
More independent feedback
At a glance
6 nights (5 days walking) - the full Mountain-to-Sea route. We recommend extra nights in Beycik, or on the beaches at Cirali and Adrasan - and why not an extra night or two in old Antalya at either end of the walk? See 'Prices' tab for what's included.
How much walking?
Full days: 14-17½km per day, 5-7¾ hrs walking
Using shortening options: No real shortening options, so be prepared for longish days.
From the mountains to the lighthouse
This route on the Lycian Way is for seasoned walkers and takes time in the mountains before arriving at the sea. The mountains in this area are pine-clad, so the walking is in dappled shade for much of the way, though with stupendous views around every corner.
The first night is spent in Antalya and following a transfer to the mountains the next day, it's a short warm up walk to the remote mountain village of Yayla Kuzdere. The following morning, a majestic climb over the saddle below the highest mountain in the area (Tahtali) before your descent to the village of Beycik and, availability allowing, a night (or two?) at a boutique hotel complete with pool and sun-blessed terrace. If you take an extra day here you can walk to the ruins of Laodikeia, or take a taxi to explore magnificent Graeco-Roman Phaselis.
More? The next day takes you closer to the sea, views open up and lunch can be taken at a fine trout restaurant; the afternoon will find you marvelling at the eternal flames of the Chimaera – issuing forth from the rocks – before the mile-long sandy beach at your next accommodation – Cirali. Spend an extra night here if you like, to relax and explore the ruined city of Olympos, or if you are energetic and restless continue on – those last two days are lonely and thrilling, the last along the wild and beautiful coast of the empty peninsula of Kilidonya to the lighthouse.
PLEASE NOTE, this route can only be done by those who are able to use GPS files, either on your phone (with an app) or on a standalone device.
Walked by On Foot staff: Simon, Mary and Fi
REVIEWS: For independent walker reviews submitted to the Association of Independent Tour Operators visit Aito.com.
TRAVEL ADVICE: To find the latest travel advice from the Foreign & Commonwealth Office for UK citizens travelling to Turkey, click here. Citizens of other nations will also find it useful, but should always check their appropriate local agency.
Route Highlights
Everchanging scenery from mountain to sea
Turkish home cooking and trout
Great beaches at Cirali and Adrasan
The flames of the Chimaera
The lighthouse at Kilidonya
The major archaeological sites of Phaselis (extra night needed) and Olympos
This route features the following characteristics and interests: Coast, Mountains, Remote, Villages and farms, Archaeology, Birdwatching, Food, History, Vegan friendly
Things you should know
There are some very long walking days with big ascents and some tricky descents.
You will encounter few other walkers until reaching Cirali.
We Recommend
Extra days, at Beycik to explore Phaselis (we can transfer you there and back) or walk to Laodikeia, to explore or just laze at Cirali or Adrasan, and/or to get lost in the old town in Antalya. Consider also staying in Istanbul for a few nights at the beginning or end.
Food and drink
Turkey is about vegetables, and its cuisine is an example of what can be done with imagination and spices. Vegan and vegetarian walkers need have no fear of going hungry, or not eating top quality vegan dishes – also the normal fare for most Turks. As a Muslim country, lamb, poultry and fish are also high on the agenda, and the outside grill is always in use. Find out more in our Travellers Blog here.
Alcohol is also available, with good local beer and Turkish wine too, though it is taxed quite heavily.  Tea drinkers will also be delighted.
How much Walking?

Full days: 14-17½km per day, 5-7¾ hrs walking
Using shortening options: No real shortening options, so be prepared for longish days.
PLEASE NOTE, this route can only be done by those who are able to use GPS files, either on your phone (with an app) or on a stand-alone device. Ask On Foot for details.
Generally good paths with some stony sections. Some light scrambling. Sections of sustained uphill. Waymarking good on the whole, but see note re GPS being required.
Highest point on route: 1,800m.
Medium-hard: Average cumulative uphill stretches (CUSs) 650m per day (300m-1000m).
Acrophobia/vertigo warnings: Some tricky paths and high cliff walking over scree slopes on final two days. Not suitable for the severely acrophobic.
Use of GPX file mandatory for handheld GPS or smartphone App for complete route.
Important note: Times given for each day are  walking times for an "average" walker and exclude stops. "CUSs" stands for "Cumulative Uphill Stretches" and measures the aggregated ascents in each day, expressed in metres of climb.  See "Walk Grading" for more information.
When to go?
The best months to walk: May, September, October
Other possible months: Late April, June, July, August, November
In early season there can be snow on the hills (scenic, but makes navigation difficult) so our Lycian route can only be tried from late April onwards and even then GPS is recommended in case snow is obscuring waymarks. Later in May is the best time to walk, after which it can get a little hot for some. The advantage of going in September and October is the warmth of the Mediterranean, though the landscape will have dried out somewhat. Early November is possible too although the days are short, you may be the only ones there and the hotels are beginning to close.
Start Dates
Recommended
Possible
Unavailable
Weather Chart
Temperature and rainfall chart for Kemer
Itinerary
Day 2 - Gedelme to Yayla Kuzdere
Following your transfer into the mountains, the afternoon's walk is short and gentle, climbing up a good track with ever-more-majestic scenery to the tiny settlement of Yayla Kuzdere, an oasis of green amid the starkness of the mountains. (Easy: 2 hrs walking (allow 2¾ hrs), 6½ km (4 miles), CUSs 300m)
Day 3 - Yayla Kuzdere to Beycik
A glorious, quite demanding day, which takes you up into the mountains on pine needle floored paths to a lonely farm on the saddle below Tahtali Dag (Olympos), before plunging down to the mountain resort of Beycik. (Hard: 7 hrs walking (allow 9¼ hrs), 14 km (9 miles), CUSs 1000m)
Option
Optional Extra Day. If time permits, an extra night should be spent here. Take the opportunity of taxiing down to explore the ruined coastal city of Graeco-Roman Phaselis, do some local free walking to explore the remains of Laodikeia, or just relax around the pool.
Day 4 - Beycik to Çıralı
Another great day, with a gentle descent this morning through pine woods and along an exposed track, though rewarded with views, to your lunch at Ulupinar (the Şelale restaurant has tables set on platforms in a stream and the Havuzbaşi has eating areas high above the gardens and a fireplace, lit in winter and cold weather. The Havuzbaşı is a trout farm, and the food in both places, using locally grown vegetables and fresh fish or lamb, is excellent). Your afternoon, possibly weighed down by an excellent trout meal, is down a pretty valley, before rising sharply to crest a saddle and your first glimpse of flames issuing forth from the soil. A tricky descent (loose underfoot) is rewarded by the true Chimaera – an expanse of open rock seemingly the aftermath of last night's mass barbecue but in fact a natural eruption of eternal flame. You arrive finally at the huge beach of Çıralı, and your next night's stay a moment from the sea. (Easy-medium: 5 hrs walking (allow 6¾ hrs), 16 km (10 miles), CUSs 300m)
Day 5 - Cirali to Adrasan
A beautiful walk. Starting with a morning's beach walk past Olympos and a stiff climb through Arbutus (strawberry tree) woods, the afternoon will take you from high pastures down through pine and deciduous woods on a pretty and winding path. The walk ends with a stroll along the river bank to your hotel for the night. (Medium-hard: 7¾ hrs walking (allow 10¼ hrs), 15¾ km (10 miles), CUSs 750m)
Day 6 - Adrasan to the Lighthouse
Enjoy the wildest part of your journey which has been saved for your last walking day. From the beach at Adrasan, the route climbs up a pretty path to a pass. From there it tracks the sea along a dramatic coastline, eventually arriving at the lighthouse of Kilidonya. Your taxi will collect you close to Melanippe Beach to take you back to your Adrasan hotel (or directly to our Antalya hotel if you have an early flight the next day or would like to spend a night exploring the old city). (Medium-hard: 6¼ hrs walking (allow 8¼ hrs), 18 km (11½ miles), CUSs 875m; shorter option with lift – 5¼ hrs walking (allow 7 hrs), 14½ km (9 miles), CUSs 760m).
Option
Thinking of spending some more time in Turkey? Why not spend a night or two in Antalya, or take one of many daily flights to Istanbul to explore this fascinating city. Stay in one of our favourite Sultanahmet hotels just a few minutes' walk from the Blue Mosque, Topkapi Palace and Aghia Sophia.
Departure day
Depart hotel by taxi transfer to the airport
Travel Information
ARRIVING BY AIR
The best local airport is Antalya. Intercontinental flights use Istanbul (careful – there are two airports, Istanbul and Sabiha Gocken on the eastern side of the city) and then domestic flight to Antalya. Flights to Antalya from outside Turkey are not daily – please check airlines for days and times.
Flights through Istanbul (see two-airport warning above) are also possible and the connections to Antalya with Pegasus and/or Turkish Airlines are regular and usually good value.
Flight information can change rapidly and not all flights run daily. Please do check directly with the airlines' websites or Skyscanner (see below) before finalising any booking with us. Do not book your flights until we have confirmed that we have provisionally reserved accommodation for you.
For up-to-date schedules and flights from all airports check Skyscanner.
ARRIVING BY TRAIN 
This route is not easily accessible by train, but then again the Man in Seat 61 writes: "Just remember that a London-Istanbul train journey is a 2,000 mile 3-day adventure, rediscovering some of the mystery, intrigue and romance of long-distance sleeping-car travel across Europe into the Balkans.." – tempted? Read more at www.seat61.com/Turkey.htm. From Istanbul to Antalya you can take a bus (12 hours minimum) or fly.
Getting to the start of the walk
The first hotel is in Antalya and the last in Adrasan. All flights met by taxi (day and night).
ANTALYA AIRPORT:
Outward: Taxi from Antalya airport or bus/train station to first hotel (30 minutes) included in the holiday price.
Return: Taxi from Adrasan hotel to Antalya airport or town (2 hours) included in the holiday price. If staying in Antalya, short pre-booked taxi to airport (supplement).
Full transfer advice is provided in your Walkers' Pack. Contact us if you would like addtional pre-booking information.
Where You'll Stay
A lovely little hotel in the heart of Antalya's old city, wooden cabins in Enver's garden, a beautiful village hotel with great food and a pool, wonderful bungalows set in an orange grove in Cirali and dinner at tables over the river in Adrasan. Varied and interesting, family run, all with ensuite bathrooms and very Turkish!
Night 1
Sensitively restored hotel (yet only 6 rooms) in the old town, with pool.
Antalya – Minyon Hotel (B&B)
Sensitively restored hotel (yet only 6 rooms) in the old town, with pool.
Website
Beycik – Konak Hotel (dinner, B&B)
New boutique hotel in the middle of Beycik, just behind the mosque. Swimming pool, garden and restaurant.
Beycik – Nara Resort Hotel (dinner, B&B)
Small, simple hotel just 1km from the centre of Beycik. Warm welcome and good food.
Website
Adrasan – Arikanda River Hotel (dinner, B&B)
Simple but clean hotel. All rooms have a balcony overlooking the river. Excellent restaurant on tables over the shallow-flowing river.
Website
Adrasan – Merhaba Bungalows (dinner, B&B)
Comfortable bungalows in a large, shady orange grove opposite the beach.
Website
Antalya and Istanbul
Prices
Price: from £
865
for 6 nights
Total 6 nights in double/twin room, all breakfasts, 5 picnics, 5 evening meals, transfer from Melanippe Beach back to Adrasan, taxi from/to airport, luggage transfers between all hotels on walking route; full Walkers Pack with route directions, maps, transfer and background information; local telephone support.
All prices are per person unless otherwise indicated, and are based on a standard booking in May. Prices may vary seasonally and a fixed price will be given to you before you commit.
Single Room Supplement (SRS): From £150
Lone Traveller Additional Supplement (LTAS): From £270*
Maximum party size: 10
*Please note that the holiday price includes taxi transfers from and back to Antalya, as well as luggage transfer between accommodations. The airport transfers are expensive, and impact particularly on solo travellers.
Large Party Saving (LPS): Groups of more than 2 people (on an identical itinerary, on the same booking and booked at the same time) – discount of at least £70 per person

Add Ons
Extra night in Beycik (dinner bed and breakfast):  Contact On Foot – price varies seasonally
Extra nights available elsewhere on route: Contact On Foot for suggestions, details and prices
Nights in Antalya: Contact On Foot – price varies seasonally
Sending Walkers Packs to addresses outside the UK: £20-£60 (per pack, location dependent)
Travellers Blog
Thursday 2nd May | Posted by On Foot Staff
view article
Our local team
Kate Clow
Kate Clow is the author of "The Lycian Way", the definitive guide to the long distance walk she created herself, with the help of the people of the region of Antalya, which she has made her home for more than 20 years. She is a keen botanist and student of the history of the Middle East.


Sign up to our Newsletter
Witty, compelling and full of fantastic ideas for your
next walking holiday. It's the perfect travel companion!