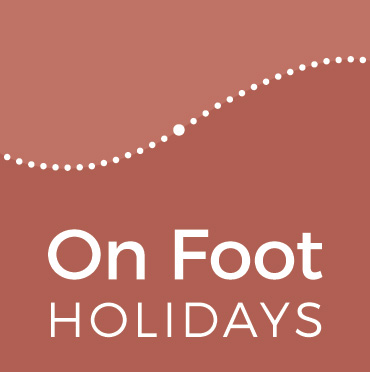 View Shortlist
Office now closed
Opening Times
Office hours: Mon - Fri 09:00 - 17:30; Sat 09:30 - 13:00
Office hours: Mon - Fri 09:00 - 17:30; Sat 09:30 - 13:00
Office hours: East Coast USA: Mon - Fri 09:00 - 17:30 (04:00 - 12:30 local time); Sat 09:30 - 13:00 (04:30 - 08:00)

West Coast USA: Mon - Fri 09:00 -17:30 (01:00 - 09:30 local time); Sat 09:30 - 13:00 (01:30 - 05:00)
Office hours: Ottawa: Mon - Fri 09:00 - 17:30 (04:00 - 12:30 local time); Sat 09:30 - 13:00 (04:30 - 08:00)

Vancouver: Mon - Fri 09:00 - 17:30 (01:00 - 09:30 local time); Sat 09:30 - 13:00 (01:30 - 05:00)
Office hours: Canberra: Mon - Fri 09:00 - 17:30 (20:00 - 04:30 local time); Sat 09:30 - 13:00 (20:30 - 24:00)
Office hours: Mon - Fri 09:00 - 17:30 (22:00 - 06:30 local time); Sat 09:30 - 13:00 (22:30 - 02:00)
Office hours: Mon - Fri 09:00 - 17:30 (check internet for local time equivalent); Sat 09:30 - 13:00
Introduction
This travellers blog is where you will find many things - latest news, the musings of our experienced staff and much more. We plan also to use it as a pictorial knowledge. Let us know if you would like "how to" instructions and we will put them here.


On Foot Holidays: who we are and what we do
Back to News
Monday 19th October | Posted by On Foot Staff
If you're brave enough to keep up with the news, you'll know that things are rather grim as Covid makes a defiant comeback. Despite this (or perhaps because of it) the team at On Foot are bustling with enthusiasm for several new projects to remind us daily why we love what we do so much.
Our most recent foray was a trip to the North Yorkshire Moors to investigate a new route, the area having been suggested by the excellent Local Contacts for our existing Yorkshire Dales holiday. We encountered a few obstacles along the way which has put this route on hold for the time being; however, it did prompt serious consideration into the key ingredients for an On Foot walking holiday.





So what is an On Foot Holiday really all about? 
Creating a successful walking holiday isn't as simple as following established waymarked paths and choosing hotels. There are several key factors that help to shape the experience from start to finish and this is what (we hope, and with due humility) distinguishes us. The route needs meaning, purpose and a logical goal, the landscape attractive and varied, the culture and history interesting, the accommodation likewise, the food and drink good and local – we look for all of this in a walking holiday.
All of our walks have been designed by the On Foot Team and our Route Advisors.
All of our accommodation has been selected and visited by the On Foot Team.
All of our routes have been walked by at least one member from the On Foot Team.
By designing our own routes we can cherry pick the very best sections of walking and combine it with our choice of accommodation. This is why we don't offer many recognised long distance paths, such as the Rota Vicentina or the Coast to Coast: while excellent in their own ways they lack some of the elements we deem essential to a good route.
Why are we telling you this? Adversity inspires creativity and a direct result of the Covid pandemic is that On Foot Holidays have had more time than usual to devote to designing new routes. Even in these tumultuous times, one thing is constant: our unwavering commitment to creating the perfect walking holiday.
Our other new UK projects are bubbling along nicely and we will share these with you soon; in some cases we will be giving some familiar UK walking trails the 'On Foot treatment' to make them even better and more On Foot-y.
We hope that you are all still walking – winter walkers, do be in touch as some of our routes are possible to walk through the colder months – and we'll see you again when the time is right.
---
FREE CANCELLATION FOR 2021: CLICK HERE FOR OUR COVID-19 BOOKING POLICY
---
Back to News

Sign up to our Newsletter
Witty, compelling and full of fantastic ideas for your
next walking holiday. It's the perfect travel companion!