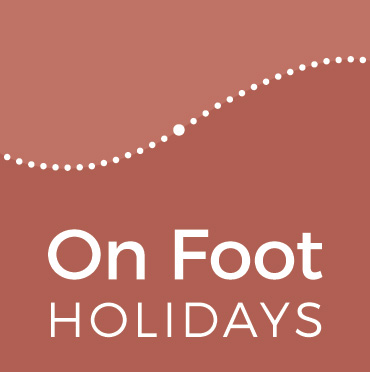 View Shortlist
Office now closed
Opening Times
Office hours: Mon - Fri 09:00 - 17:30; Sat 09:30 - 13:00
Office hours: Mon - Fri 09:00 - 17:30; Sat 09:30 - 13:00
Office hours: East Coast USA: Mon - Fri 09:00 - 17:30 (04:00 - 12:30 local time); Sat 09:30 - 13:00 (04:30 - 08:00)

West Coast USA: Mon - Fri 09:00 -17:30 (01:00 - 09:30 local time); Sat 09:30 - 13:00 (01:30 - 05:00)
Office hours: Ottawa: Mon - Fri 09:00 - 17:30 (04:00 - 12:30 local time); Sat 09:30 - 13:00 (04:30 - 08:00)

Vancouver: Mon - Fri 09:00 - 17:30 (01:00 - 09:30 local time); Sat 09:30 - 13:00 (01:30 - 05:00)
Office hours: Canberra: Mon - Fri 09:00 - 17:30 (20:00 - 04:30 local time); Sat 09:30 - 13:00 (20:30 - 24:00)
Office hours: Mon - Fri 09:00 - 17:30 (22:00 - 06:30 local time); Sat 09:30 - 13:00 (22:30 - 02:00)
Office hours: Mon - Fri 09:00 - 17:30 (check internet for local time equivalent); Sat 09:30 - 13:00
Greece: The Vikos Gorge
The stunning Vikos Gorge
Kipi bridge
Ioannina - the seat of Ali Pasha
Add a visit to Corfu Old Town for rest and relaxation
Festivities in Vitsa
Mikro Papingo
Travellers Blog
Thursday 18th July | Posted by On Foot Staff
view article
The best thing about the holiday was the region of Greece which we had never heard of before. The people living there who were all super friendly and the fellow travellers who were also super friendly and equally in awe of such a beautiful area of the world. We liked the quietness of the trails even walking up to the refuge there weren't loads of other people about. The food was fantastic pretty much everywhere, whether the smallest village or in bigger towns.
Rosie Simpson, Bath, UK - September 2023
We love self-guided active trips that immerse us in a different culture and allow us to learn something new. The natural beauty is also a big draw for us. This itinerary covered all of the bases.
Sue Omstead, Canmore, Canada - September 2023
Many highlights! Drinking cocktails overlooking Papingo Towers; reaching the Refuge; walking the Gorge; beautiful wild flowers and seeing a golden eagle.
Alison Shepherd, Thirsk, UK - June 2023
Well, Zagori is just beautiful, and such a surprise with its verdant mountains, fields of wildflowers, and charming stone villages. A special place, and certainly not the Greece of popular imagination. The local people were welcoming, and happy to share the history of their families and ties to the region. The hiking itself was terrific: magnificent views, reasonable paths, and for sure challenging elevation gain/loss. And we are still amazed by the length and placement of the all the stone paths! Oh, and so nice to have luggage transferred so that we were free of heavy packs! What a luxury!
Sibyl Frankenburg, Seattle, USA - June 2023
The route was beautiful - we had the benefit of the spring flowers in full bloom. Sometimes challenging but always do-able. The combination of the mountains and the gorge made the scenery spectacular. I enjoyed the remoteness of it. I have done quite a few On Foot walks and this would rate as one of the best!
Tess Fletcher, London, UK - May 2023
The spectacular scenery, the wild flowers along the way, the great hospitality everywhere we stayed, and amazed how well we ate with lots of fresh salads and picnics.
Liz Gilmore, UK - May 2023
Truly great holiday, fantastic walk and well organised. We also thought your local taxi man was top notch. Everything ran smoothly and meant we could focus on the walking. We love challenging and off the beaten track walking going to 'real' places.
Johanna Clarie, Crediton, UK - August 2022
The walking itinerary is well chosen; an easy first day walk to Beloi and back, and a fuller day's walk to Monodendri before the Vikos Gorge hike. A number of wonderful villages - Vradeto, Koukouli, Monodendri, Papingo - to take in as well.
Andy Mudd, Thrupp, UK - May 2022
The walk was amazing, so cool to walk through the different sceneries, and to start with the view from above. The days were really diverse and sometimes quite challenging, we've really enjoyed it so, so much.
The guest houses we stayed in were all great locations and even some felt quite magical. Elli, her sister Joanne, but also Vagilis and Koutas, were all very good company. We ended up stayed 3 more nights at Papingo, just because we couldn't say goodbye to the mountains and the people.
Annalies Lely, Ekehaar, Netherlands - May 2022
We loved the traditional culture of this whole area. The scenery and walks were outstanding in their beauty - totally breathtaking.
The guest house stops en route were unbelievably good - we especially enjoyed our stays in Kapesovo and Papingo, where our hosts and accommodation were truly spectacular. Joanna in Kapesovo was an amazing cook.
Patricia Webster, Brentwood, UK - August 2019
Zagori and the Vikos Gorge is an amazing place, and a very special part of Greece. We would highly recommend this walk as it's a very unique experience.
We had some excellent meals, with beautiful local produce, and loved meeting the local people including a local landscape photographer. As a fellow walker said to us, "it's Greece how it used to be." Thank you.
Kerryn Wood, Victoria, Australia - June 2019
We loved all of Zagoria - especially that the locals seemed proud of their area and wanted to share it with us. The taxi driver from Ioannina was knowledgeable and stopped by a bridge so that we could take photos. He explained a lot of the history and monuments on the journey.
Also, the lady in the upper cafe in the village square in Kapesovo proudly showed us the well inside her cafe and explained its history. The scenery was stunning. We felt very cared for and welcomed throughout.
Bob and Sheila Harrison, Birmingham, UK - September 2018
We enjoyed that each of the hikes got progressively harder and longer - it was a good build up.
We really enjoyed all the meals that were included and that we never had to worry about our luggage as it was transported to the next stop.
Joanna Jackowski, Toronto, Canada - July 2018
The flora/fauna diversity of the Zagori was absolutely stunning, especially at the time of our visit in early June.
We thought it would be good, and the reality was just fantastic.
Richard Gill, Aberlady, UK - May 2017
We loved our trip and it exceeded our expectations. We loved the hiking and the guest-houses and hosts.
Thank you for opening our eyes to a beautiful part of Greece we never would have discovered on our own. The hiking was beautiful and just right, and we loved the little traditional villages. Thank you for your great organisation and attention to detail.
Peter Roodhuyzen, California, USA - May 2017
More independent feedback
At a glance
6 nights. Extra nights in any accommodation and a night in Ioannina, plus nights in Corfu for rest and relaxation recommended. Itinerary can be adjusted to suit flights and transfers. See 'Prices' tab for what's included.
How much walking?
Full days: 10-15km per day, 3½-6½ hrs walking.
Using shortening options: Only available in Papingo, where you can choose your walking to suit.
Stone villages and the dramatic Vikos gorge
This walk concentrates on the jewel in the crown of northern Greece – mountainous Zagori (also known as Zagoria), famed for its traditional stone villages and the "deepest gorge in the world".
Transfer from Ioannina (a historic lakeside town, and the ancient seat of Ali Pasha – fit a night in here if you have time) to Zagori, a very different landscape and culture. These mountain villages of Epirus are fiercely protective of their way of life and heritage, which you can sample in friendly accommodation in the On Foot Holidays style. The walking is second-to-none in this region, and bearing in mind the drama of the scenery, surprisingly doable. The Vikos Gorge is a must for walkers of all persuasions, while the walk to the Astraka refuge takes you high into the Alpine zone.
Walked by On Foot staff: Simon and Mary
REVIEWS: For independent walker reviews submitted to the Association of Independent Tour Operators visit Aito.com.
TRAVEL ADVICE: To find the latest travel advice from the Foreign & Commonwealth Office for UK citizens travelling to Greece, click here. Citizens of other nations will also find it useful, but should always check their appropriate local agency.
Route Highlights
Zagori and its unspoilt stone villages
The walk to the Dragon Lake
The Vikos Gorge (all 12km and 900m deep of it)
Overnighting in a refuge at 2000m (optional!)
Ioannina, Ali Pasha's seat, and its dramatic lake (add-on)
This route features the following characteristics and interests: Mountains, Villages and farms, Birdwatching, Drive to route, History
Things you should know
This is a remote mountain destination with long transfers to and from the route, so plan your journeys wisely.
We Recommend
Consider nights in Corfu at either end of the walk, or stop off for a night in Ioannina, an underestimated, lively Greek city with a beautiful old quarter and dramatic lakeside setting. Spend extra days at Papingo just relaxing, and doing some short local walks.
How much Walking?

Full days: 10-15km per day, 3½-6½ hrs walking.
Using shortening options: Only available in Papingo, where you can choose your walking to suit.
Medium-hard: Good paths, though signage often poor, so careful attention to our written route directions required; steep ascents and descents. Average cumulative uphill stretches (CUSs) 790m per day (500m-1030m), 1430m if walking to Dragon Lake. Highest point on route: 2,000m.
Acrophobia/vertigo warnings: Some tricky paths on every day, so not suitable for the severely acrophobic.
GPX file available for handheld GPS or smartphone App.
Important note: Times given for each day are  walking times for an "average" walker and exclude stops.  "CUSs" stands for "Cumulative Uphill Stretches" and measures the aggregated ascents in each day, expressed in metres of climb.  See "Walk Grading" for more information.
When to go?
The best months to walk: May, June, July, September
Other possible months: August, October
While we can offer this from the beginning of May, the best time to go is in June and July, when the foliage is still fresh. Mid-July can be a problem with the Zagori mountain races taking most available accommodation (please avoid 19-21 July 2024). August and early September can be hot, and you may be able to catch autumn foliage in late October. Early May and October walkers will not be able to stay at the refuge, nor (possibly) walk up to it or to the Dragon Lake because of lying snow (early May).
Start Dates
Recommended
Possible
Unavailable
Weather Chart
Weather and rainfall chart for Ioannina
Itinerary
Day 1 - Arrive in Kapesovo
Arrive in Kapesovo after a transfer from Ioannina, and settle in at Joanna's lovely merchant house. Have a look around the quiet old stone village, maybe pay a visit to Elli's craft shop and look forward to a good dinner and a sound sleep.
Day 2 - Kapesovo to the Beloi viewpoint (and back)
For your first Zagori walk, a magnificent climb up the Vradehto steps will cause you to marvel at the engineering skills of 19th century Greeks, even while under the control (relatively benign in these parts) of their Ottoman overlords. It's a tough climb but easy underfoot, and leads you to the quiet village of Vradehto (church, plane tree, taverna and all). From there a well trodden path winds over to Beloi, where your first real view of the Vikos Gorge is obtained. (Easy-medium: 3½ hrs walking (allow 4¾ hrs), 10 km (6½ miles), CUSs 500m)

Day 3 - Kapesovo to Monodendri
Your second Zagori walk takes you down from the village of Kapesovo, along a narrow woodland path (steep and scrambly at times), to the first river bridge just below Kipi. From here an easy path leads you up to the Koukouli, where you can refresh yourself at the taverna, before descending to the upper end of the Vikos gorge – just a taster here of what is to come. The final stretch is up the "Vitsa Steps" (steep and long, but will complete your training for the big day tomorrow) to the gorge-side village of Vitsa en route to Monodendri where you will rest for the night. (Medium: 4½ hrs walking (allow 6 hrs), 11 km (7 miles), CUSs 530m). Alternatives: Ask your hosts for a lift with the luggage (we suggest a €5 tip but it is not obligatory) to the bridge at Kipi.
Day 4 - The Vikos Gorge
This is a real highlight of your walk, and the drama will be unforgettable. Descend the Monodendri steps to the bottom of the gorge. From then it is a delightful and lengthy valley bottom walk on a well-used path, with opportunities for bathing in season, before exiting at the extraordinary river eruption at the Voidhomatis Springs (another swim?). Then the sting in the tail – a climb up to your next overnight stop in the village of Papingo. (Hard: 6½ hrs walking (allow 8¾ hrs), 15 km (9½ miles), CUSs 700m). Alternatives:  None – except to ride with the luggage.
Day 5 - Papingo to the Astraka Refuge and the Dragon Lake
Your climax after the Gorge consists of a major 1000m ascent on an excellent path up to the Astraka refuge where, if you have remembered your toothbrush and sleeping bag liner, you can opt to stay (dorms, book ahead before setting off to be on the safe side, €18 pp plus meals, pay locally, no refund for missed night at Papingo), or return to Papingo for the night. It's a 9 hour walking day if you include the Dragon Lake and return to Papingo, so staying at the refuge is more relaxing. (Hard: Up to the refuge – 4 hrs walking (allow 5¼ hrs), 7 km (4½ miles), CUSs 1030m; to Dragon Lake and back – 2½ hrs walking (allow 3¼ hrs), 6 km (4 miles), CUSs 400m; descent to Papingo – 2½ hrs). Alternatives: Try our optional shorter walk, or just stay and relax around the pool; or wander up to the swimming ponds above Papingo to cool off.
Day 6 - Short walks to explore Papingo
Papingo has so much to explore. Armed with Frances Annear's book 'Exploring Papingo' of local walks based around Mikro and Megalo Papingo, you'll be sure to get the very best out of an extra night (or two) here.
Departure day
Your taxi will meet you at your Papingo accommodation and take you back to Ioannina for your onward travel.
Travel Information
ARRIVING BY AIR
Corfu is the best airport with the most flights, though Preveza is a good but seasonal option. Ioannina is the nearest airport to Zagori (Vikos Gorge) and has two daily flights from Athens only. Intercontinental connections via Athens (or other European hubs) to Ioannina.
CORFU AIRPORT:
Land by: (for direct mainland transfers)
11:00 for ferry to Igoumenitsa, then bus Igoumenitsa to Ioannina and final leg taxi to Kapesovo (13:00 if overnighting in Ioannina).
14:00 for ferry to Igoumenitsa and taxi transfer direct Igoumenitsa to Ioannina or Kapesovo.
Return flight earliest: (for direct mainland transfers) – depends on start point and mode of transport: 16:00
No time limits if overnighting in Corfu.
PREVEZA and IOANNINA AIRPORTS:
Taxi transfers only, so no time limits.
Flight information can change rapidly and not all flights run daily. Please do check directly with the airlines' websites or Skyscanner (see below) before finalising any booking with us. Do not book your flights until we have confirmed that we have provisionally reserved accommodation for you.
For up-to-date schedules and flights from all airports check Skyscanner.
See "Getting to the start of the walk" below for transfer information.
ARRIVING BY TRAIN OR BUS
Neither Corfu nor Zagori are accessible by train.
The Greek bus network is comprehensive and excellent value. Comfortable long-distance buses connect Corfu (via ferry to Igoumenitsa), Ioannina (for Zagori/Vikos), Athens, and even Thessaloniki. Contact us for more information.
ARRIVING BY CAR
For the adventurous, drive down through Albania – alternatively ferry from Brindisi to Igoumenitsa. Park in Kapesovo on edge of village (own risk, quiet). Taxi back at end included. Save cost of initial taxi from Ioannina.
Getting to the start of the walk
CORFU AIRPORT:
A taxi into Corfu town or to the port (for direct Zagori transfers) takes ten minutes.
Ferries from Corfu town to Igoumenitsa (mainland) daily, approx every 90 minutes, take 90 mins – 2 hrs. Tickets locally €10 (€15 return) per person, car €40.
Public bus Igoumenitsa to Ioannina (1½ hrs – €10) then taxi to Kapesovo (45 mins – prebooked and  included), and return taxi Papingo to Ioannina (1 hr – prebooked and included).
OR: Pre-bookable taxis:  Igoumenitsa to Zagori (Kapesovo) 1½ hrs, Papingo to Igoumenitsa 2½ hrs
PREVEZA and  IOANNINA AIRPORTS:
Taxi transfers only to Zagori:
Preveza to Zagori (Kapesovo) – ~2 hrs
Zagori (Papingo) to Preveza – ~2½ hrs
Ioannina to Zagori (Kapesovo) – 50 mins
Zagori (Papingo) to Ioannina – 1 hr
Note: This route is also suitable for self-drive (car hire from Corfu, Preveza or Athens).
Full transfer advice, including timetables, is provided in your Walkers' Pack. Contact us if you would like additional pre-booking information.
Where You'll Stay
A lovely range of accommodation. Really personal experiences in Zagori – Joanna and her family will look after you well at Kapesovo in their merchant's house. At Papingo stay with Vasili and Angelique in the friendliest of houses (Saxonis), or upgrade to an architectural gem of a restored collection of houses (Avragonio – Konstantinos' father Petros is an architect).
Consider nights in Corfu for rest and relaxation. We can book Hotel Siora Vittoria for you (below) in the heart of the old town, or you can find your own accommodation. Contact On Foot for prices.
Ioannina, the ancient seat of Ali Pasha, is also worthy of at least a night's stay. Hotel Metropolis (below) in the city centre is a modern hotel with a warm welcome. Contact On Foot for prices.
Prices
Price: from £
855
for 6 nights
Total 6 nights in double/twin room, all breakfasts, 3 picnics and 2 evening meals, taxis between Ioannina town/bus station/airport and Kapesovo/Papingo, luggage transfers; full Walkers Pack with route directions, maps, transfer and background information; local telephone support.
All prices are per person unless otherwise indicated, and are based on a standard booking in May. Prices may vary seasonally and a fixed price will be given to you before you commit.
Single Room Supplement (SRS): From  £215
Lone Traveller Additional Supplement (LTAS): From £245
Large Party Saving (LPS): Groups of more than 2 people (on an identical itinerary, on the same booking and booked at the same time) – discount of at least £50 per person
Maximum party size: 10
Add Ons
Extra nights in any hotel: Contact On Foot (seasonal pricing)
Night(s) in Corfu: Contact On Foot (seasonal pricing)
Night(s) in Ioannina: Contact On Foot (seasonal pricing)
Further night(s) in Papingo: Contact On Foot (seasonal pricing)
Taxis between Igoumenitsa and Vikos (to replace taxis to/from Ioannina and public buses): Supplement from £105 per taxi (Igoumenitsa – Kapesovo),  £105 (Papingo-Igoumenitsa). Prices shown for 1-3 pers. Other routes on application.
Sending Walkers Packs to addresses outside the UK:  £20-£60 (per pack, location dependent)
Guiding by Geo Zagori in Vikos area (priced per group): From £105 per day (1-8 pers.) for first two days. For full Vikos area guiding prices contact On Foot Holidays.
Travellers Blog
Thursday 18th July | Posted by On Foot Staff
view article
Our local team
Elli Papageorgiou
Elli was born and raised in Epirus in northwestern Greece. Her family split their time between the city of Ioannina and the traditional village of Kapesovo located in the pristine mountainous area of Zagori. It was here where Elli's appreciation and knowledge of nature and hiking were cultivated.


Sign up to our Newsletter
Witty, compelling and full of fantastic ideas for your
next walking holiday. It's the perfect travel companion!