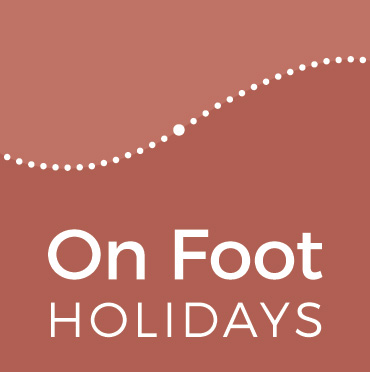 View Shortlist
Office open now
Opening Times
Office hours: Mon - Fri 09:00 - 17:30; Sat 09:30 - 13:00
Office hours: Mon - Fri 09:00 - 17:30; Sat 09:30 - 13:00
Office hours: East Coast USA: Mon - Fri 09:00 - 17:30 (04:00 - 12:30 local time); Sat 09:30 - 13:00 (04:30 - 08:00)

West Coast USA: Mon - Fri 09:00 -17:30 (01:00 - 09:30 local time); Sat 09:30 - 13:00 (01:30 - 05:00)
Office hours: Ottawa: Mon - Fri 09:00 - 17:30 (04:00 - 12:30 local time); Sat 09:30 - 13:00 (04:30 - 08:00)

Vancouver: Mon - Fri 09:00 - 17:30 (01:00 - 09:30 local time); Sat 09:30 - 13:00 (01:30 - 05:00)
Office hours: Canberra: Mon - Fri 09:00 - 17:30 (20:00 - 04:30 local time); Sat 09:30 - 13:00 (20:30 - 24:00)
Office hours: Mon - Fri 09:00 - 17:30 (22:00 - 06:30 local time); Sat 09:30 - 13:00 (22:30 - 02:00)
Office hours: Mon - Fri 09:00 - 17:30 (check internet for local time equivalent); Sat 09:30 - 13:00
Amalfi Coast – 6 nights (missing Praiano)
The Amalfi Coast
Amalfi lemons
Monte Commune - the climb was worth it!
Valle delle Ferriere
Sentiero degli Dei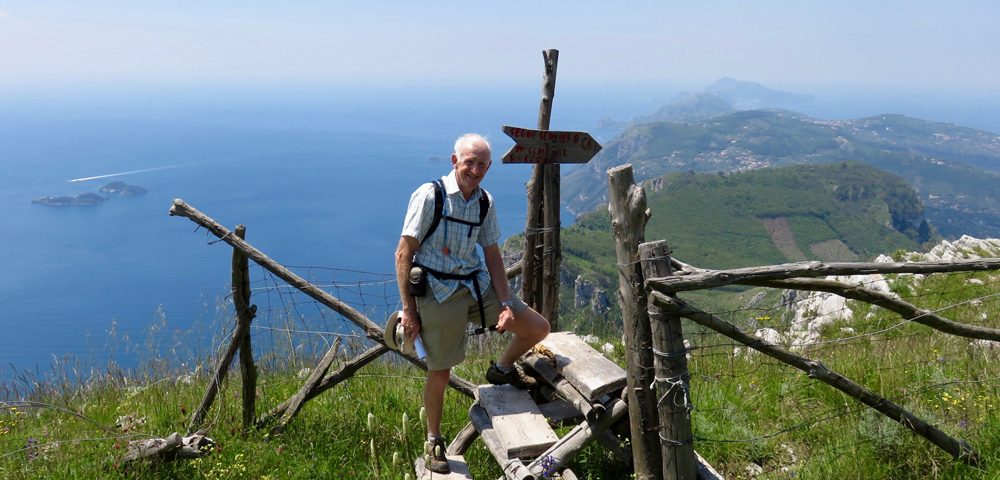 A clear day on Monte Commune
Enjoying the Italian sunshine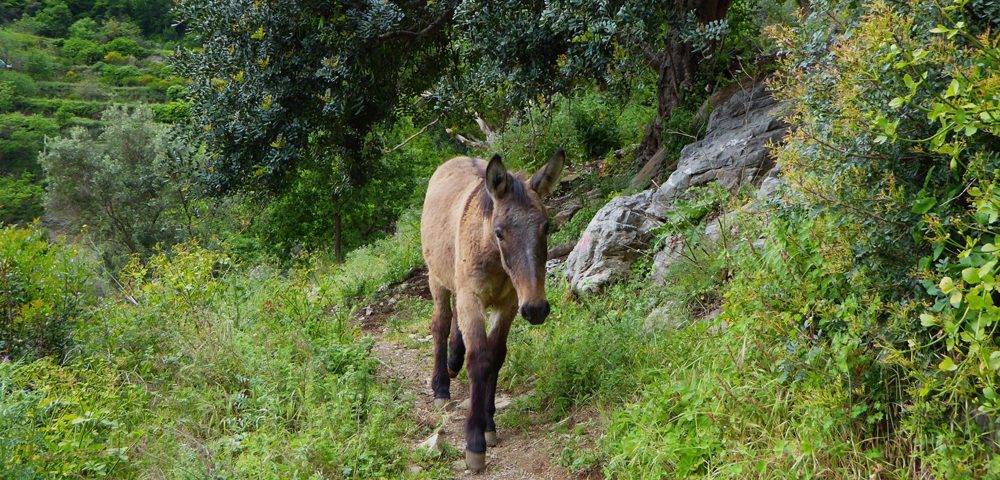 Amalfi mule
Positano
Furore beach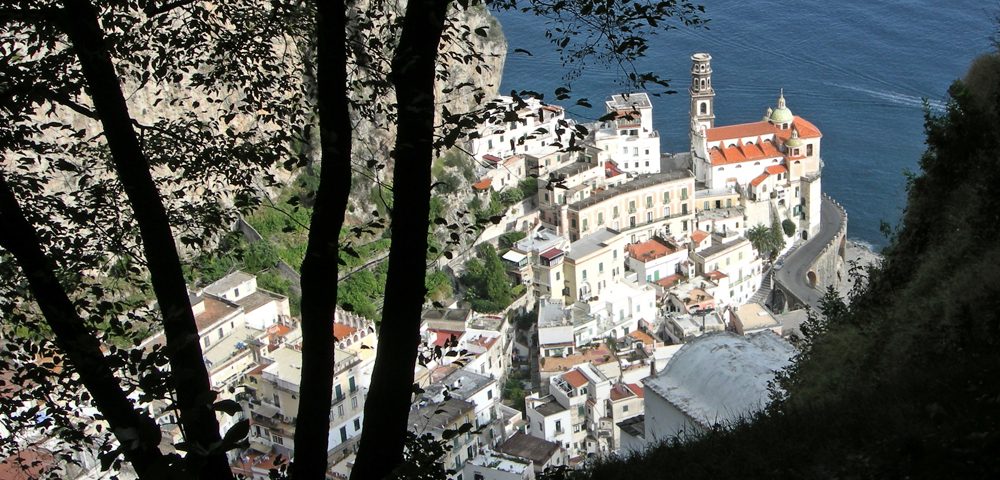 Looking down on Atrani
A view of Capri
The Path of the Gods
The Siren Islands at sunset
Looking towards S'Agata
Malacoccola
A bird's eye view of Amalfi
Swimming at Villa di Pollo
Colourful shop front in Sorrento
Recommone
Near Ravello
We liked the idea of a holiday that offers the joys of walking without carrying more than a day pack and, after an active day, some good food and a comfortable place to stay. I like to talk things through, so it was important to be able to call the company and speak to someone who had done the routes themselves.
We have never visited the Amalfi coast before and our expectations of the routes, the scenery, the hotels and the food were surpassed! We chose On Foot because they are based locally to us, but we met other walkers from the US who had been following On Foot for years. We basically wanted an experienced guide leading us through the best bits to the nicest places - and that's what we got.
Carolyn Smith, UK - October 2023
Seeing the world on foot is the best way. Humans are designed to walk! We really loved this way to travel, and will be back! We got better at finding the route after a few days. With one of us reading the directions, and the other following the GPS, if we missed a turn, we'd make a correction within 50m. Did that a few times, but did not go wrong.
Molly Gilmore, Olympia, USA - October 2023
We had an absolutely fantastic holiday and I would definitely do another walking holiday like this. The instructions were very good - better than the other companies offering the same routes! The walks were quite hard but usually done by 2-ish and so it was nice then to sit and relax for a bit!
Sophie Hopkisson, Nottingham, UK - September 2023
We loved the walking, the places we visited and the accommodation. Not really sure how it could have been improved, it was a great way to celebrate our 40th wedding anniversary and we thoroughly enjoyed it.
Sarah Hassnip, Lincoln, UK - September 2023
We loved being self guided and not in a group. We thought the assistance from On Foot was excellent. Beautiful locations. Was a great idea to have a rest day in Positano.
Miranda Kaye, Queens Park, Australia - September 2023
Being out of crowded towns and being able to appreciate the beautiful environment. Baggage movement was completely seamless. The list of restaurants in towns was really helpful and we used it in every town.
Sally Trevena, Annandale, Australia - June 2023
Great organisation and forethought. Beautiful scenery and amazing paths. Lovely and varied hotels and awesome food and wine. The Abu Tabela path has to be one of the best paths we've ever walked.
Jeremy Butcher, Shropshire, UK - June 2023
The Hotel Pupetto in Positano - fantastic location away from the crowds. The dinner/food etc was absolutely top class - should get more of a recommendation from you.
Brendan Delap, Galway, Ireland - June 2023
This was the most beautiful of the hikes we have taken with On Foot and the most difficult. We loved the places we stopped, especially Praiano and Capri. The walk on the Path of Gods was beautiful but a bit crowded.
Barbara Haas, Edmonds, USA - April 2023
Great holiday, helped by the glorious weather and spectacular scenery. All of the info provided was very useful and informative.
Would definitely encourage walkers to use the GPX data provided - it's a great back up/check to the written script. We used the Pocket Earth app, which was very intuitive and easy to use.
Carolyn Gray, Henley-on-Thames, UK - October 2022
We had a great time on our holiday and we really really appreciated Mary's assistance and attention while we were trying to catch up after missing our connections. She went above and beyond and we were very grateful.
All our accommodations and your suggestions were great. Our hiking (all the stairs) was challenging but we loved the Amalfi area. Thanks.
Juan and Jenny Alvarez, Pleasant Ridge, USA - April 2022
We've used other walking firms for other self-guided trips, and I would rate On Foot the best for the quality of information provided and the options available in selecting hotels.
We especially liked that most of the daily walks provided various options, allowing us to adjust what we did on a day-to-day basis. This was the most difficult walk we've done, so having options available was perfect.
Kevin Spradling, Webster Groves, USA - September 2021
It was a divine trip. We had high expectations and yet the walk exceeded them. I loved the design of each day's walk, the simple luxury of arriving to our hotel and having our luggage be there.
The scale and warmth of each hotel was perfect for this kind of trip. Every morning we loved all the ripe plums and peaches offered for breakfast, and the excellent cappuccinos and espressos. The trip more than delivered on the promise of a sense of solitude and unspoilt territory. It was really an exceptional time.
Jardine Libaire, USA - June 2019
More independent feedback
At a glance
Amalfi - 6 nights easier option (5 walking days) missing Praiano (but with three nights in Amalfi). Consider adding an extra night in Sant' Agata to explore the western end of the peninsula, and adding rest days along the route (we suggest Positano) or extra nights in Sorrento for day trips to Capri or Pompeii for example - or even nights on Capri itself. See 'Prices' tab for what's included.
Suggested route pairing: Southern Tuscany or Umbria
How much walking?
Full days: 5-14 km per day, 2¾-4¾ hrs walking
Using shortening options: 3-11km, 1½-4¼ hrs using buses
Along the Siren Coast
Wild mountains rising sheer from the Mediterranean sea. Unique old fishing towns clinging to the rocks, tumbling down to the water's edge. Spectacular paths high on the mountainside that link otherwise inaccessible vineyards, with views for miles. Bathing in little coves away from the crowds. This is a truly multigraded walk for the hardy strider and, courtesy of the peninsula bus-system, the recreational walker too. The route shows both faces of the peninsula – the craggy scenery of the eastern (Amalfi) end and the more accessible charms of the western tip.
This 6-night easier version starts with 3 nights in Amalfi (including a Ravello walk), then works along the coast via Positano and the western promontories and includes a night in Sant' Agata before arriving finally in bustling Sorrento, overlooking the bay of Naples and Vesuvius. Stay extra nights in any of our hotels en route, and perhaps extend your stay with visits to Capri, Pompeii, Herculaneum and Naples – all possible from Sorrento.
Why not also consider a few nights (minimum stay of 2 nights and 3 in high season) on Capri at the end of walk? On Foot has devised some great walks to help you explore the island to the full.
Walked by On Foot staff: Simon, Mary, Emma, Harriet
Consider pairing this route with Southern Tuscany (6 hrs transfer by train), or Umbria (4 hrs) – for more details click here.
REVIEWS: For independent walker reviews submitted to the Association of Independent Tour Operators visit Aito.com.
TRAVEL ADVICE: To find the latest travel advice from the Foreign & Commonwealth Office for UK citizens travelling to Italy, click here. Citizens of other nations will also find it useful, but should always check their appropriate local agency.
Route Highlights
The cobbled alleys of Positano and Amalfi
Ravello and the gardens of the Villa Cimbrone
The Path of the Gods, high above the sea
Our new ridgetop walk from Positano to S. Agata
Walking the wild Valle delle Ferriere
The San Costanzo peninsula and its secluded beaches
The legendary island of Capri
This route features the following characteristics and interests: Coast, Drive to route
Things you should know
The immense beauty of the coast attracts visitors from all over, though you won't see many out on the paths (with the exception of the Sentiero degli Dei, which can be a procession).
Long flights of steps (up and down) link the villages in the old-fashioned way.
Hotels are expensive and the villages themselves busy.
We Recommend
Approaching Amalfi by sea from Salerno (nb latest ferry 15:30), an extra day in beautiful Positano, one in Sant' Agata to do our peninsula walk and extra days in Sorrento to visit Pompeii, Herculaneum and Vesuvius - we can provide notes for you on these options, accessible by direct train from Sorrento c. 30-60 mins. Spend a few nights on Capri - we have devised some walks that will really help you explore this fascinating island.
Eating and drinking
Wine buffs could do worse than start their research here: (www.wine-searcher.com/regions-campania); we think you should be seeking out the best seafood in the restaurants of Amalfi, Positano (noted for its "Festa del pesce" on the last Saturday in September) and Sorrento. And what meal is complete without a glass of Limoncello?
How much Walking?

Full days: 5-14 km per day, 2¾-4¾ hrs walking
Using shortening options: 3-11km, 1½-4¼ hrs using buses
An easy-medium graded walk that can be softened further by taking daily shortening options, while retaining the excitement of high coastal walking, though there are a lot of steps (up and down) which can be tiring. Signed paths (not always consistently – careful attention to our written walking directions required).  Highest point on route: 800m.
Note: Grading assumes taking easy options throughout.
Easy-Medium: Average cumulative uphill stretches (CUSs) 399m (200m-735m) per day, or 186m (50m-310m) using further shortening options.
Acrophobia/vertigo warnings: Lots of high cliff walking. Some of the worst vertigo issues can be avoided with detours, but not suitable for the severely acrophobic.
GPX file available for handheld GPS or smartphone App for complete route.
Important note: Times given for each day are  walking times for an "average" walker and exclude stops.  "CUSs" stands for "Cumulative Uphill Stretches" and measures the aggregated ascents in each day, expressed in metres of climb.  See "Walk Grading" for more information.
When to go?
The best months to walk: April, May, June, September, October
Other possible months: March, July, November
The Amalfi Coast is a great walk for seven months of the year and extends well into autumn due to the warmth of the sea, although later autumn and early spring bookings may necessitate a change of accommodation due to hotels (on the coast and on Capri) closing for the winter. With its warm climate, Amalfi is suitable for those people looking to walk at the beginning and end of the usual walking season, but it can be very hot during July and early September, when plenty of rest days are recommended. August is not possible due to crowds and heat!
Important: there are major public holidays on 1st May and 2nd June and accommodation is in extremely high demand around these dates. Please avoid travelling during this period if possible or speak to us for advice.
Start Dates
Recommended
Possible
Unavailable
Weather Chart
Temperature and rainfall chart for Amalfi
Itinerary
Day 1 - Arrive in Amalfi
... and settle in to your hotel. If you do not arrive too late, there is the cathedral as well as the waterfront to visit, or just wander the streets looking for your first restaurant.
Day 2 - The Ravello Circuit
Your first walk makes the spectacular stepped climb (380m) up to Ravello in the morning, with the chance to see the famed gardens of the Villa Cimbrone on the way. After a look at Ravello's centre and cathedral, you descend to the little village of Pontone for lunch (picnic, or a choice of modest restaurants). For the afternoon, a visit to the dramatically sited castle Torre dello Ziro overlooking both Amalfi and Atrani is a must. (Standard circuit: Medium: 3¼ hrs walking (allow 4¼ hrs), 6½ km (4 miles), CUSs 650m)
Alternatives: Take bus to Ravello to remove most of climb; longer option also available.
Day 3 - The Valle delle Ferriere circuit
If you're feeling in need of a little wilder walking, today's foray into the mountains along hill paths will offer some relief, and splendid views. Our route starts directly from Amalfi climbing up to the high-level path in the mountains via the village of Pontone (which you visited yesterday). The final staging post is Pogerola, a lovely little hill village, well endowed with bars for end-of-walk refreshments. You then have a gentle stepped path down through woods back to Amalfi (or bus back). (Medium-hard: 4¼ hrs walking (allow 5¾ hrs), 10½ km (6½ miles), CUSs 735m OR take bus up to Scala to start easy-medium: 4¼ hrs walking (allow 5¾ hrs), 10 km (6½ miles), CUSs 370m)
Alternatives: Either take the bus to Scala to start the walk and avoid initial climb, or take bus from Pogerola back down to Amalfi after the walk (or both!).
Day 4 - Bomerano to Positano
Take the bus from Amalfi to Bomerano and join the Sentiero degli Dei (Path of the Gods) from above (two versions – one less exposed). The views along and of the coast are unsurpassed. Then, passing through another village, Montepertuso, the descent takes us to the heart of Positano with its boutiques and milling hordes.  (Easy: 4 hrs, 10 km, CUSs 100m). Alternative: Take bus from Nocelle just after the Path of the Gods, or go by bus the whole way.
Day 5 - Positano to Sant' Agata
Today's continuation of the westward journey comprises two parts: Positano to Colli di Fontanelle; and from there to Sant' Agata. For the first part there is a choice between a hard mountain section or a transfer by bus. Experienced hill walkers (and when the weather is good) should try our Hard section followed by Medium or Easy to reach their goal. This is our spectacular walk, even more than the Sentiero degli Dei, but it's tough. It involves a walk straight up the hill from Positano, then a marvellous ridge-top walk with views for miles. (GPS file available and advised as navigation can be tricky.)
More recreational types could spend the morning in Positano and then try the easy option, starting (after a bus ride) from Colli di Fontanelle, about 13 km west of Positano. Once in Colli di Fontanelle, follow the coastal path which explores remote terrain high above the sea, reaching the village of Torca before splitting, depending on that night's accommodation.
Full walk Hard: 6¾ hrs walking (allow 9 hrs), 16 km (10 miles), CUSs 1105m
Easy option (bus to start) Easy: 2¾ hrs walking (allow 4 hrs), 5 km (3 miles), CUSs 310m
Option
An option to consider.

Spend an extra night in Sant' Agata and try the The Sorrento Peninsula walk - a day of many choices, as the tip of the peninsula has much to offer. It overlooks the island of Capri and gives views across the bays of Naples and Salerno from a fine network of paths. The official day consists of a walk to Termini, with its bar and eateries, and a choice of optional coastal walks thereafter. Those staying in Sant' Agata take the bus back.  (Easy: 1¾ hrs walking (allow 2¼ hrs), 5 km (3 miles), CUSs 130m to Termini).
Day 6 - Sant' Agata to Sorrento
We make the final stage of our journey along typical old paths, visiting the town of Massa Lubrense on the way. There is an option to make a detour to a headland viewpoint (Roman Villa di Pollio with views over the whole bay) at one stage, but you may wish to save the time to explore Sorrento.
Two routes to Sorrento are offered – a direct route from Sant' Agata via Massa Lubrense (Medium: 3 hrs walking (allow 4 hrs), 10¾ km (6½ miles), CUSs 150m), or a longer alternative via Schiazzano (Medium: 4½ hrs walking (allow 6 hrs), 14 km (9 miles), CUSs 200m). If detouring to Villa di Pollio, add 1 hr, 2 km and CUSs 100m to the above timings.
Alternative: Bus to Sorrento for the day.
Option
Two-three nights on Capri as an add-on.  We have two walks on the island, or you can just relax!  See the accommodation page for information on where you can stay.
Departure day
Return home, or stay further nights in Sorrento (as a base from which to visit Pompeii, Herculaneum, Vesuvius, Capri or Naples) or even spend a few nights on Capri itself (minimum stay of 2 nights and 3 in high season) and explore this legendary island using our walking notes.
Travel Information
ARRIVING BY TRAIN
Nearest railway station:
Start: Salerno
Finish: Sorrento (Circumvesuviana Railway to Naples Centrale)
Typical rail journey from UK via Paris and Rome:
Sleeper train from Paris Bercy to Rome*. Next morning take the train to Naples, change for Salerno and then either ferry (best) or bus to Amalfi. ~12 hrs.
Also TGV from Paris Gare de Lyon to either Geneva or Turin. Then train (possible change in Milan) to Salerno. ~13 hrs.
From Sorrento: Circumvesuviana train to Naples, then Naples to Rome for the overnight train to Paris. ~17 hrs.
* The Paris/Turin/Milan route via Modane was blocked by a landslide in August 2023, and is likely to be out of use until at least spring 2024. See alternative routes here.
We suggest thetrainline.com for times, ticket booking and other information, except for the Circumvesuviana (Naples-Sorrento) timetable which can be found at http://www.eavsrl.it .
ARRIVING BY CAR
Parking available in Amalfi at Luna Rossa underground car park (not tested, ~€20 per day). Bus back from Sorrento at the end.
ARRIVING BY AIR
The best "local airport" is Naples. Intercontinental flights may use Rome then take a train directly to Salerno (around 2½ hrs) and from there either a bus or ferry (April – Oct only, latest 15:30 in low season, see www.travelmar.it for timetables) to Amalfi. We highly recommend the ferry as a great way to arrive in Amalfi. The transfer from Rome Fiumicino airport to Rome Termini station takes around 30 mins.
NAPLES
Land by: 14:30 if using public transport (later arrivals possible, missing supper). Private shared shuttles enable later landing times.
Return flight earliest: 10:00 (missing breakfast).
Land by/earliest return flight times not applicable if using a pre-booked taxi.
Flight information can change rapidly and not all flights run daily. Please do check directly with the airlines' websites or Skyscanner (see below) before finalising any booking with us. Do not book your flights until we have confirmed that we have provisionally reserved accommodation for you.
For up-to-date schedules and flights from all airports check Skyscanner.
See "Getting to the start of the walk" below for transfer information.
Getting to the start of the walk
The first hotel is in Amalfi and the last in Sorrento. Transfer times and methods are suggested for Naples airport below. For train arrival transfers see below.
Transfers from train stations:
Outward: Bus or ferry from Salerno to Amalfi (~1 hr)
Return: Short walk or local taxi from Sorrento hotel to station for Circumvesuviana railway to Naples Central
NAPLES AIRPORT:

Outward: Bus/bus or bus/train/bus or ferry (~3½ hrs) OR pre-booked taxi transfer from Naples airport to first hotel OR web-booked shared shuttle (see amalficoastairportshuttle.com or amalfishuttle.com).
Return: Airport bus (~€10 pp) or train/bus shuttle (~1½ hrs) OR pre-booked taxi from final hotel to Naples airport
For all pre-bookable taxi prices, see "Prices"
Full transfer advice, including timetables, is provided in your Walkers' Pack. Contact us if you would like additional pre-booking information.
Where You'll Stay
Spend your first nights in one of several possible hotels in the heart of Amalfi. Our hotels in Praiano are quietly located and friendly. We offer several small hotels in Positano; most are well-located in the heart of the town and, therefore, within easy reach of dinner but one is on quiet Fornillo beach and therefore away from Positano's milling hordes. In Sant' Agata stay in a well appointed hotel on the edge of the town, while in Sorrento, you'll stay right in the heart of the town. On Capri, our hotel is in the heart of Capri village but still quiet (minimum stay of 2 nights and 3 in high season), or you could choose to stay in quieter Anacapri.
Upgrades are available in all towns, some with sea view, but be aware that this can add substantially to the price of the holiday (up to double or more if all nights upgraded).  Minimum stay requirements in most upgrade hotels.
Night 1, 2 & 3
Selected 2/3 star hotel in central Amalfi. Upgrade possible (but see above)
Night 4 (Upgrade)
Positano – Palazzo Murat (B&B)
A 4-star luxury hotel in a former 19th century palace, in the heart of the village. Panoramic pool, shaded garden and renowned restaurant. 3 night minimum stay from May to October.
Night 5
Selected 3 star hotel on edge of the village. Upgrade possible (but see above)
Night 6
Selected 2/3 star hotel in the middle of the town. Quiet locations first choice. Upgrade possible (but see above)
Hotel in Amalfi (B&B)
Selected 2/3 star hotel in central Amalfi. Upgrade possible (but see above)
Positano – Pupetto Hotel (B&B)
Charming hotel on quiet Fornillo beach, 10 mins walk away from Positano itself.
Website
Positano – Hotel Villa delle Palme (B&B)
A welcoming, family-run hotel, within easy reach of the centre of the town.
Website
Positano – Palazzo Murat (B&B)
A 4-star luxury hotel in a former 19th century palace, in the heart of the village. Panoramic pool, shaded garden and renowned restaurant. 3 night minimum stay from May to October.
Website
Hotel in Sant' Agata (B&B)
Selected 3 star hotel on edge of the village. Upgrade possible (but see above)
Hotel in Sorrento (B&B
Selected 2/3 star hotel in the middle of the town. Quiet locations first choice. Upgrade possible (but see above)
Staying in Capri
On Capri we can offer the Hotel Gatto Bianco in Capri town, or Villa Ceselle in little Anacapri, or you can book your own accommodation – you will still get our walking notes!
If you wish to stay in Naples, there are plenty of choices available online.
Prices
Price: from £
1290
for 6 nights
Total 6 nights (2 nights Amalfi) in double/twin room, all breakfasts, luggage transfers between all hotels on walking route (Amalfi to Sorrento); full Walkers Pack with route directions, maps, transfer and background information; local telephone support.
All prices are per person unless otherwise indicated, and are based on a standard booking in May. Prices may vary seasonally and a fixed price will be given to you before you commit. Locally levied tourist taxes are not included.
Single Room Supplement (SRS): From £500
Lone Traveller Additional Supplement (LTAS): From £100
Maximum party size: 20
Add Ons
Additional B&B nights in any accommodation, nights on Capri: Call for prices (vary with season)
Sending Walkers Packs to addresses outside the UK: £20-£60 (per pack, location dependent)
TAXIS
Naples airport to first hotel: From £130 (1-3 persons), £150 (4-7) (Weekday daytime rates, supplement for night arrivals)
Salerno Railway Station to first hotel: From £80 (1-3 persons), £100 (4-7 persons) (day time weekday rates, supplement for weekend/holiday/night arrivals)
Final hotel to Naples/Naples Airport: From £100 (1-3 persons), £115 (4-7 persons) (day time weekday rates, supplement for weekend/holiday/night departures)
MINIBUSES for larger groups – contact On Foot Holidays
Our local team
Julian Tippett
Julian first stumbled on the medieval footpaths of the costiera on holiday in 1991. Since then, many visits and much exploration have let him 'get under the skin' of the peninsula.

Sign up to our Newsletter
Witty, compelling and full of fantastic ideas for your
next walking holiday. It's the perfect travel companion!