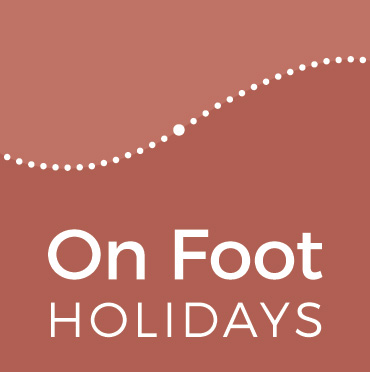 View Shortlist
Office now closed
Opening Times
Office hours: Mon - Fri 09:00 - 17:30; Sat 09:30 - 13:00
Office hours: Mon - Fri 09:00 - 17:30; Sat 09:30 - 13:00
Office hours: East Coast USA: Mon - Fri 09:00 - 17:30 (04:00 - 12:30 local time); Sat 09:30 - 13:00 (04:30 - 08:00)

West Coast USA: Mon - Fri 09:00 -17:30 (01:00 - 09:30 local time); Sat 09:30 - 13:00 (01:30 - 05:00)
Office hours: Ottawa: Mon - Fri 09:00 - 17:30 (04:00 - 12:30 local time); Sat 09:30 - 13:00 (04:30 - 08:00)

Vancouver: Mon - Fri 09:00 - 17:30 (01:00 - 09:30 local time); Sat 09:30 - 13:00 (01:30 - 05:00)
Office hours: Canberra: Mon - Fri 09:00 - 17:30 (20:00 - 04:30 local time); Sat 09:30 - 13:00 (20:30 - 24:00)
Office hours: Mon - Fri 09:00 - 17:30 (22:00 - 06:30 local time); Sat 09:30 - 13:00 (22:30 - 02:00)
Office hours: Mon - Fri 09:00 - 17:30 (check internet for local time equivalent); Sat 09:30 - 13:00
Introduction
This travellers blog is where you will find many things - latest news, the musings of our experienced staff and much more. We plan also to use it as a pictorial knowledge. Let us know if you would like "how to" instructions and we will put them here.


Tuesday 09th April | Posted by On Foot Staff
What do you see in your vision of the perfect Greek island? Crystal seas, white hilltop chapels, goats scampering over the rocks, a vine-covered taverna where you can linger over a glass of wine and watch the sunset? These are places to escape from the rush of everyday life, to slow down, rest in the shade and put the world to rights.
The deceleration begins as soon as you step onto a ferry – the perfect way to arrive at the island of Andros, just two hours from the mainland. This is a surprisingly green island, with cooling sea breezes, and a laid-back approach to life.
Based in the unspoilt capital, Chora, our self-guided walking holiday takes you out into the rural corners of Andros, discovering ancient ruins, watermills, and monasteries where you may be invited in for refreshment.
Here a group of wonderful volunteers called Andros Routes has been working hard to rediscover and restore the ancient paths around the island. This work is part of a wider project to research and record the tracks' essential place in the island's heritage, and to encourage responsible tourism.
Getting to On Foot's other walk on the Cyclades Islands of Naxos and Amorgos takes a little longer, but the reward is an even quieter, truly un-touristy experience.
Amongst the hills of Naxos you'll find giant, half-finished statues from the 6th century BC left lying in the fields, as well as marble temple remains and pretty villages. Walk to the delightful cove at Lionas for a swim and a relaxing lunch.
Amorgos is only accessible by ferry, so there's a real sense of adventure and journey in this holiday! The island has some thrilling views, and you'll never forget the sight of the Monastery of Chozoviotiza, clinging limpet-like to the the sea-cliffs. Our hosts in Naxos town (four nights) and the Amorgos village of Aegialis (three nights) are warm and welcoming, and the food is fabulous too.
Back to News

Sign up to our Newsletter
Witty, compelling and full of fantastic ideas for your
next walking holiday. It's the perfect travel companion!