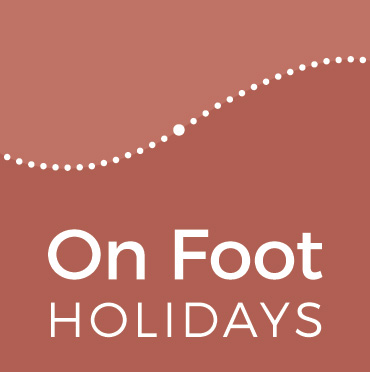 View Shortlist
Office now closed
Opening Times
Office hours: Mon - Thurs 08:30 - 18:00
Fri 08:30 -17:00; Sat 09.30 to 13:00
Office hours: Mon - Thurs 08:30 - 18:00
Fri 08:30 -17:00; Sat 09.30 to 13:00
Office hours: East Coast USA: Mon - Thurs 08:30 - 18:00 (03:30 - 13:00 local time)
Fri 08:30 - 17:00 (03:30 - 12:00); Sat 09:30 to 13:00 (04:30 - 08:00)

West Coast USA: Mon - Thurs 08:30 -18:00 (00:30 - 10:00 local time)
Fri 08:30 -17:00 (00:30 - 09:00); Sat 09.30 to 13:00 (01:30 - 05:00)
Office hours: Ottawa: Mon - Thurs 08:30 - 18:00 (03:30 - 13:00 local time)
Fri 08:30 - 17:00 (03:30 - 12:00); Sat 09:30 to 13:00 (04:30 - 08:00)

Vancouver: Mon - Thurs 08:30 -18:00 (00:30 - 10:00 local time)
Fri 08:30 -17:00 (00:30 - 09:00); Sat 09.30 to 13:00 (01:30 - 05:00)
Office hours: Canberra: Mon - Thurs 08:30 - 18:00 (19:30 - 05:00 local time)
Fri 08:30 - 17:00 (19:30 - 04:00); Sat 09.30 to 13:00 (20:30 - 24:00)
Office hours: Mon - Thurs 08:30 - 18:00 (21:30 - 07:00 local time)
Fri 08:30 - 17:00 (21:30 - 06:00); Sat 09.30 to 13:00 (22:30 - 02:00)
Office hours: Mon - Thurs 08:30 - 18:00 (check internet for local time equivalent)
Fri 08:30 - 17:00; Sat 09.30 to 13:00
The On Foot Holidays team at home and abroad
Our team is just a call or an email away so please contact us to discuss any route or travel-related issues. You will normally be able to talk immediately to someone who has first-hand knowledge of the route you are interested in.
Our friendly team is just a call or an email away so please contact us to discuss any route or travel-related issues. You will normally be able to talk immediately to someone who has first-hand knowledge of the route you are interested in.
Our Team
Simon
Simon is an Oxford alumnus and was for many years a Chartered Surveyor in private practice before he saw the light. He started On Foot Holidays in 2004 and hasn't needed a regular holiday since. Simon is Director of the company, and relishes getting away from his management responsibilities occasionally to go out testing new routes. A family man with wife, grown children and even grandchildren, he is kept in check by Max, a Jack Russell who is a regular visitor to the On Foot office. He has recently taken up baking, and the staff are becoming expert at providing encouraging feedback each time he tries a new recipe.
Mary
Mary has been in the travel industry under many guises all her working life, joining On Foot Holidays in 2006. She looks after almost half the routes in the On Foot stable, including those in Greece, Portugal and Turkey, as well as much of our Italian and Spanish portfolios. Three massive sons keep her on her toes, in need of regular employment and on the touch line of many rugby pitches in the south of England. Often seen out and about with Harold (the best Jack Russell) who curiously, as fate would have it, hates walking.
Debbie
What does one do with a degree in English but work in the travel industry? Well, via 25 years as an arts administrator in London, Cheltenham and Salisbury, Debbie still keeps her hand in at arts events locally, but loves exploring further afield on foot (of course), particularly with her son. Debbie is responsible for many of our routes, with a particular interest in France, central Europe and northern Spain.
Emma
Emma keeps the whole team on the straight and narrow and, with an MSc in Eco-tourism is probably the best qualified of any to work for a walking holiday company - she believes that walking is the perfect activity (though her husband disagrees unless a golf course is involved). A keen thespian, her stage triumphs include The 39 Steps (of course) and Don't Get Your Vicars in a Twist .... ahem.
Liz
Liz looks after the books at On Foot and is a keen walker and traveller, having attempted on several occasions to see the Northern Lights (wags suggest that the most recent was on a trip to New Zealand). She volunteers at Salisbury District Hospital, where she is known as The Sweet Lady - she's the port of call for anyone wanting to buy sweets to make their hospital stay more palatable. She's also an excellent cake-maker.
Harriet
Harriet, like the rest of the team is an 'all rounder' and looks after a few of our routes in eastern Europe, as well as two of our English routes. She spends much of her free time exploring the mountains of north Wales and she hopes one day to complete the long trek of the South West Coast Path, preferably with her two dogs (sounds familiar?). When she's not scrambling up mountains, she's working on her Open University course in English.
Patrick
Patrick, being the youngest member of the team, Understands Modern Technology, and is becoming expert at developing our bookings systems. He manages the distribution of Walkers' Packs, and helps out with a multitude of other tasks. His degree in Fine Art has yet to be fully used here, but it will be. A keen interest in photography, wildlife and nature is certainly helpful; less so his wide knowledge of Chinese business practice and culture - but then who knows?
Fi
Fiona is happy in her work at On Foot - there will be humming in the corner as she makes maps and GPS tracks for clients, cleaning up the, ahem, wanderings that the staff have made in their pioneering excursions. Her career to date has been chequered and ranges from teaching the bewildered elderly how not to be frightened of computers and the bewildered young the joys of not eating play-doh. She has no pets, but two grown up daughters and a best beloved.
Heather
Heather joined the team in 2017 to look after marketing and communications. She grew up in our home city of Salisbury, and after brief forays 'over the border' to work in New York and London, returned to work for a firm of property consultants and then a church music charity. Heather also did some work briefly for On Foot Holidays in its very early days, so it's a happy homecoming! Her interests are walking (phew....), and music-making - particularly choral singing. She doesn't have a dog.
John
John was for many years an electronics engineer working in the electronic payments industry. He has held a lifelong interest in the outdoors, especially mountain walking, alpine mountaineering and cycling, and he holds a Mountain Leadership award. John has now changed his career to work at On Foot Holidays, where he works in the bookings team, as well as creating Walkers' Packs and keeping our data generally in order. John lives in Salisbury with his wife, and has four daughters.
Jane
Jane has been in the travel and tourism industry for 30 years, and was awarded an MBE in 2008 by Her Majesty the Queen for services to tourism in the South West. She has a great love of the outdoors, and is most happy when by the sea, ideally with her husband, son and daughter. Jane's arrival at On Foot adds another musician to the team - she enjoys playing the piano most, when time allows.
Fiona
Fiona was the very first employee at On Foot, initially working for six years before the call of her young family led her to take a break. She has recently rejoined the (now much bigger in number but equally as "quirky") team and is happy to be thrown back into the world of Walkers' Packs and itineraries. In her spare time Fiona teaches children how to play tennis and enjoys walking with her family in the New Forest. She has three girls, two cats and plays the euphonium in the local brass band.
Andy
Andy joined On Foot Holidays to help out with the busy walking season – he prepares Walkers' Packs and finalises itineraries for our clients. He has pioneered one of the On Foot routes, and walked many miles in the UK including part of the Coast to Coast route. He combines his work for On Foot with his parallel career as business consultant, and spent many years in banking. And when not busy with all of that, he enjoys fine wine, singing, playing golf and looking after his young family and two cats.
Marisa
Our newest recruit is Marisa, who joined the bookings team in summer 2019. We're glad to hear that she's a keen walker, with some pretty impressive achievements under her belt - the Inca Trail, Toubkal in the Atlas Mountains, the Three Peaks Challenge, and 25 of the 214 "Wainwright peaks" of the Lake District (keep going, Marisa...). On top of that, she keeps fit by line dancing and teaching a weekly Kettlercise class. She's another musician too, enjoying playing the piano. She lives near Salisbury with her partner Neil, and has two grown-up children and a French Pointer called Lily.
Linked to each route page you will find a picture of the Route Adviser, the person who lives in the area, suggested the route and developed it with us. A list of all our advisers is on this page.
But no walk could ever reach our brochure until it has been rigorously tested and graded by Simon or another experienced team member.
The final stage is undertaken by our doughty "pioneers". Friends and early customers, these are people who set off to test the newly created walk using our directions, maps and the notes we have created. They pick up the final hitches so the route is ready for you! At regular intervals thereafter, we send out these Trusties to check the inevitable changes, and to suggest ways the routes can be improved.
New Route Advisors Needed
The critical attributes of a potential Route Adviser are that he or she must live in the area, have a strong interest in its landscape and culture, be able to think flexibly, have the inclination to put in the hard work that is needed to plan the route, and time to look after our clients should anything go amiss during their holiday.
If you know someone who lives somewhere lovely in Europe, as a native or an ex-pat, and who might be interested in becoming a Route Adviser, ask him or her to contact Simon, at On Foot, by email or telephone.
New Pioneers Needed
New Pioneers are also needed. If you have been on one of our walks and would like to test new (or re-test existing) walks, and have an enjoyable time in the process, contact Simon using the contact form.
Route Designers
Some may say that the hosts are the most important element in the enjoyment of any holiday, and we would be hard pressed to deny this.  You can walk hard all day in rain or in shine, the landscape can sing with blossom and the hills can rear with melodramatic force, but if the welcome at the end is not the best you will be disappointed, feel let down, unfulfilled.
A good host will see you coming in from the rainstorm breathless and wet, take your clothes to the boiler room, insist on a hot cup of tea and install you in front of the fire, moan with you about the weather and make you feel thoroughly at home.  Later he or she will produce a bottle of local wine and the evening will start, with the world thoroughly put to rights, the children arrive back from school, the dogs make themselves a comfortable nest against your legs, and the cooking part of the team set to work.  A little home made pasta to start, perhaps some fish from the lake or what their neighbour produced the other day after a successful hunt (or maybe vegetables from the garden if you prefer!).  The evening will end inevitably with grappa, orujo, slivovitz or whatever, maybe flavoured with fruits from the plum tree.  Bed is a perfectly natural and comfortable end, sleep comes quickly in the quiet stillness of the countryside and you realise why you came on an On Foot Holiday.
Hosts
Greece
Askas Pension
Askas Pension is the fulfillment of a dream of three brothers.
Italy

Sign up to our Newsletter
Witty, compelling and full of fantastic ideas for your
next walking holiday. It's the perfect travel companion!