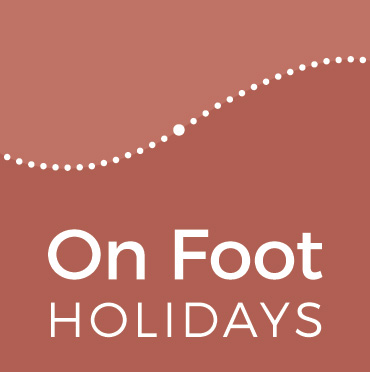 View Shortlist
Office now closed
Opening Times
Office hours: Mon - Fri 09:00 - 17:30; Sat 09:30 - 13:00
Office hours: Mon - Fri 09:00 - 17:30; Sat 09:30 - 13:00
Office hours: East Coast USA: Mon - Fri 09:00 - 17:30 (04:00 - 12:30 local time); Sat 09:30 - 13:00 (04:30 - 08:00)

West Coast USA: Mon - Fri 09:00 -17:30 (01:00 - 09:30 local time); Sat 09:30 - 13:00 (01:30 - 05:00)
Office hours: Ottawa: Mon - Fri 09:00 - 17:30 (04:00 - 12:30 local time); Sat 09:30 - 13:00 (04:30 - 08:00)

Vancouver: Mon - Fri 09:00 - 17:30 (01:00 - 09:30 local time); Sat 09:30 - 13:00 (01:30 - 05:00)
Office hours: Canberra: Mon - Fri 09:00 - 17:30 (20:00 - 04:30 local time); Sat 09:30 - 13:00 (20:30 - 24:00)
Office hours: Mon - Fri 09:00 - 17:30 (22:00 - 06:30 local time); Sat 09:30 - 13:00 (22:30 - 02:00)
Office hours: Mon - Fri 09:00 - 17:30 (check internet for local time equivalent); Sat 09:30 - 13:00
Introduction
This travellers blog is where you will find many things - latest news, the musings of our experienced staff and much more. We plan also to use it as a pictorial knowledge. Let us know if you would like "how to" instructions and we will put them here.


An architect's view of A Coruña
Back to News
Wednesday 06th November | Posted by On Foot Staff
Mike and Judy Patrick recently walked the Lighthouse Way in Galicia, and spent some time in A Coruña before returning home. Mike was looking at the town through architect's eyes, and has sent his impressions – a reminder to us all to look up from street level more often!
A Coruña is 'My Kind of Town'. It is a bit off the beaten track and not an obvious tourist destination – but all the better for that. Built on a thin-necked promontory projecting out into the Atlantic, it is the commercial hub of what is otherwise one of the poorest regions of Spain. The rural economy has been in decline for years due to lack of employment opportunities.
A Coruña is not without history; there is a significant iron age settlement on the outskirts and the oldest part of town is built on the site of a Celtic hill fort. There was a Roman settlement here on the outer perimeter of empire and some of you will be familiar with Sir John Moore's retreat to Coruña at the outset of the Peninsular War, an example, like Dunkirk, of a disastrous British military defeat turned into victory by the British propaganda machine.
One side of the 'neck' looks across to an industrial hinterland and comprises a harbour, where the occasional gigantic liner may still be glimpsed for a day before she ventures out across a windy Bay of Biscay. (The sister ship of the doomed Costa Concordia was in town while we were there.)
The other side of the neck consists of a sweeping bay of white sand, providing no less than five city beaches of various sizes. Late September had an end-of-season feel but there were still a few oldies basking like beached seals. There was one sleek, tanned individual in his 70's, sporting bright orange shorts and a peaked cap, performing a passable La Liga solo training session with a white football.
The neck itself – perhaps half a mile across – comprises the commercial heart of the town, with some imposing mid-rise 19th century buildings, with fin de siecle Art Nouveau details, testament to trading prosperity. Threading along this part of town is a sequence of pedestrian alleys, teeming at night with busy bars and restaurants. Enjoy a tapas or seafood with a glass of Albarino.
Beyond the commercial centre lies the old town and on the headland stands A Coruña's symbol, the Torre de Hercules, a substantial stone-built lighthouse, dating from Roman times, robustly re-clad in the 18th century, and still providing protection to the local seaway. The town boasts a fine 1950's concrete shell fish market, and an outstanding Museo de Bellas Artes designed by Manuel Gallego Jorreto. (No, I hadn't heard of him either, but it's a quality building and houses a fine collection of Goya prints.)
Throughout Galicia, you will see town houses with upper story projecting galleries – enclosed winter gardens ideally suited to a climate of summer heat and wet and windy winter weather. A Coruña has many examples of this vernacular, which reaches its apotheosis in the city square Maria Pita and above all, along the Avienda de la Marina, where gleaming white-framed galleried facades extend full height above a ground floor arched stone plinth. Here you can enjoy a coffee and watch the well-heeled and elegantly dressed locals pass to and fro.
Back to News

Sign up to our Newsletter
Witty, compelling and full of fantastic ideas for your
next walking holiday. It's the perfect travel companion!