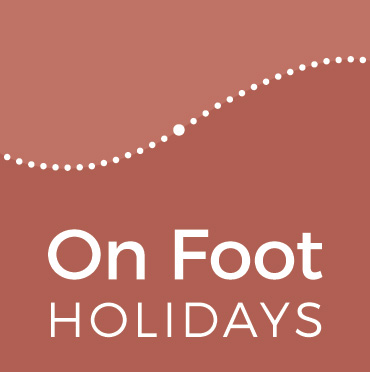 View Shortlist
Office open now
Opening Times
Office hours: Mon - Fri 09:00 - 17:30; Sat 09:30 - 13:00
Office hours: Mon - Fri 09:00 - 17:30; Sat 09:30 - 13:00
Office hours: East Coast USA: Mon - Fri 09:00 - 17:30 (04:00 - 12:30 local time); Sat 09:30 - 13:00 (04:30 - 08:00)

West Coast USA: Mon - Fri 09:00 -17:30 (01:00 - 09:30 local time); Sat 09:30 - 13:00 (01:30 - 05:00)
Office hours: Ottawa: Mon - Fri 09:00 - 17:30 (04:00 - 12:30 local time); Sat 09:30 - 13:00 (04:30 - 08:00)

Vancouver: Mon - Fri 09:00 - 17:30 (01:00 - 09:30 local time); Sat 09:30 - 13:00 (01:30 - 05:00)
Office hours: Canberra: Mon - Fri 09:00 - 17:30 (20:00 - 04:30 local time); Sat 09:30 - 13:00 (20:30 - 24:00)
Office hours: Mon - Fri 09:00 - 17:30 (22:00 - 06:30 local time); Sat 09:30 - 13:00 (22:30 - 02:00)
Office hours: Mon - Fri 09:00 - 17:30 (check internet for local time equivalent); Sat 09:30 - 13:00
Introduction
This travellers blog is where you will find many things - latest news, the musings of our experienced staff and much more. We plan also to use it as a pictorial knowledge. Let us know if you would like "how to" instructions and we will put them here.


An 'Ode to Joy' on the Rhine…
Back to News
Monday 10th February | Posted by On Foot Staff
Visitors to Vienna can hardly fail to notice that this year marks the 250th anniversary of the birth in 1770 of one of the greatest and most influential of classical composers – Ludwig van Beethoven – who spent much of his life in the city. But what of his birthplace in Germany? Is it possible to escape the city crowds by remembering the great man in his homeland?
Born in Bonn on the banks of the Rhine, young Ludwig grew up in a musical household, and was Deputy Organist in the court of the Elector of Cologne by the tender age of 14. In 1791 came an invitation to travel as viola player with the court orchestra on a trip along the Rhine, Main and Tauber rivers, a voyage that was remembered with fondness by Beethoven in later years as "a fruitful source of loveliest visions". The relaxed and jolly mood on board was epitomised by the handing out of supposed positions in the ship's 'court', where Beethoven as the youngest of the party was nominally demoted to Kitchen Scullion.
The Rhine was narrower and more treacherous in those days, and the travellers had to disembark before Rüdesheim and walk over the hill to board another ship. Stopping on the slopes overlooking Bingen, Beethoven was presented with an elaborate certificate promoting him to less menial duties, which he kept with him for many years as a reminder of happy times.
You can walk the most spectacular section of Beethoven's journey with On Foot Holidays, from Bingen northwards to Koblenz. Our self-guided route through this World Heritage Site will take you along the wooded slopes, to castles towering over the gorge, and back down to the pretty medieval villages at the water's edge for a well-deserved bier or glass of local Riesling.
Visit the birthplace of Beethoven's mother in Koblenz-Ehrenbreitstein at the end of the walk, and make time as you pass through Bonn before or after your holiday to see the Beethoven-Haus museum in the house where he was born, as well as looking out for the many anniversary celebrations throughout the year. And if you listen carefully, you may just hear the Ode to Joy resounding from the cliff-faces as you pass along the gorge.
Read more about the Rhine Romantics here.
Back to News

Sign up to our Newsletter
Witty, compelling and full of fantastic ideas for your
next walking holiday. It's the perfect travel companion!