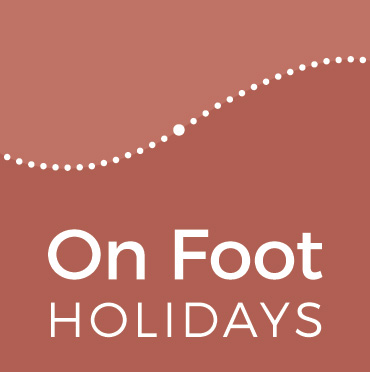 View Shortlist
Office open now
Opening Times
Office hours: Mon - Fri 09:00 - 17:30; Sat 09:30 - 13:00
Office hours: Mon - Fri 09:00 - 17:30; Sat 09:30 - 13:00
Office hours: East Coast USA: Mon - Fri 09:00 - 17:30 (04:00 - 12:30 local time); Sat 09:30 - 13:00 (04:30 - 08:00)

West Coast USA: Mon - Fri 09:00 -17:30 (01:00 - 09:30 local time); Sat 09:30 - 13:00 (01:30 - 05:00)
Office hours: Ottawa: Mon - Fri 09:00 - 17:30 (04:00 - 12:30 local time); Sat 09:30 - 13:00 (04:30 - 08:00)

Vancouver: Mon - Fri 09:00 - 17:30 (01:00 - 09:30 local time); Sat 09:30 - 13:00 (01:30 - 05:00)
Office hours: Canberra: Mon - Fri 09:00 - 17:30 (20:00 - 04:30 local time); Sat 09:30 - 13:00 (20:30 - 24:00)
Office hours: Mon - Fri 09:00 - 17:30 (22:00 - 06:30 local time); Sat 09:30 - 13:00 (22:30 - 02:00)
Office hours: Mon - Fri 09:00 - 17:30 (check internet for local time equivalent); Sat 09:30 - 13:00
Introduction
This travellers blog is where you will find many things - latest news, the musings of our experienced staff and much more. We plan also to use it as a pictorial knowledge. Let us know if you would like "how to" instructions and we will put them here.


Cornwall – a land of inspiration for artists
Back to News
Wednesday 13th April | Posted by On Foot Staff
The far west of Cornwall has been a haven for artists for many years, attracted by the sparkling light and spectacular scenery. Discover them as you walk with On Foot Holidays through the places that inspired them and where they chose to work.
Painters have been drawn to the harbour town of St Ives for more than 200 years – JMW Turner visited in the summer of 1811 and produced a series of landscapes here and further round the coast including Land's End and St Michael's Mount. The arrival of the railway in the 1870s brought more visitors, including James Whistler and Walter Sickert who praised the clarity of the light. Images of coastal scenes made their way to the Royal Academy in London and other prestigious European venues.
From the 1920s St Ives became an important centre for the arts, with the establishment of Bernard Leach's pottery and the arrival of notable artists such as Dame Barbara Hepworth, Ben Nicholson and Christopher Wood. As the fishing industry declined, their support of the local economy was crucial, and they found that empty sail lofts made excellent studios. A local amateur artist and retired fisherman, Alfred Wallis, was painting scenes of St Ives in a naïve style that influenced Nicholson in particular. Together with younger artists arriving in the town, the "St Ives School" developed as a catch-all term for those taking inspiration from the forms and colours of West Cornwall as well as an interest in abstract painting.
Painters also gravitated to Newlyn in the late 19th and early 20th centuries, led by Walter Langley, Edwin Harris, Frank Bramley, Stanhope Forbes and Elizabeth Forbes – the latter two establishing an art school in the town. With many others that followed, the colony became known as the Newlyn School. Their paintings created en plein air (outdoors) of the everyday lives of the fisherman and their families now command considerable sums. Newlyn was also notable for the production of copperwork that was among the most outstanding of the 'arts and crafts' tradition, some of which can be seen in the Penlee House Museum – Michael Johnson continues this craft at The Copper Works in Newlyn.
Some artists of the Newlyn School drifted to the tiny valley and cove of Lamorna, a little further west, including SJ 'Lamorna' Birch, Sir Alfred Munnings, Dame Laura Knight and Harold Knight. Views of this stretch of coast are easily recognisable in their paintings, and the area still has a strong artistic community.
Where to find art created in Cornwall while walking On Foot Holidays' Land's End Circuit
St Ives:
Barbara Hepworth Museum and Sculpture Garden, St Ives – Hepworth's home and studio, with sculptures displayed in the little garden (above).
Tate St Ives – a branch of the major London gallery, featuring works by modern artists associated with the area.
Bernard Leach's pottery is still a working studio as well as a museum and shop.
Many smaller galleries can be found in the narrow streets of St Ives – just wander and discover!
Penzance and Newlyn:
Penlee House Museum and Gallery, Penzance – home to a collection of paintings from the Newlyn School and Lamorna artists.
Lighthouse Gallery in Penzance showcases local artists, if you're looking for something to take home.
Newlyn Art Gallery and its sister space The Exchange in Penzance host exhibitions of contemporary art from the region and further afield.
Back to News

Sign up to our Newsletter
Witty, compelling and full of fantastic ideas for your
next walking holiday. It's the perfect travel companion!