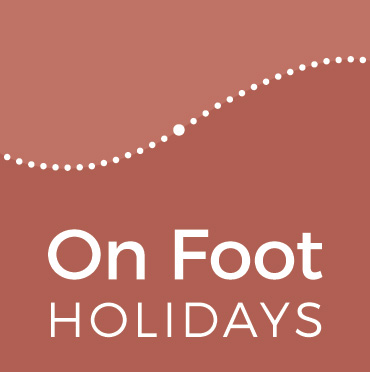 View Shortlist
Office open now
Opening Times
Office hours: Mon - Fri 09:00 - 17:30; Sat 09:30 - 13:00
Office hours: Mon - Fri 09:00 - 17:30; Sat 09:30 - 13:00
Office hours: East Coast USA: Mon - Fri 09:00 - 17:30 (04:00 - 12:30 local time); Sat 09:30 - 13:00 (04:30 - 08:00)

West Coast USA: Mon - Fri 09:00 -17:30 (01:00 - 09:30 local time); Sat 09:30 - 13:00 (01:30 - 05:00)
Office hours: Ottawa: Mon - Fri 09:00 - 17:30 (04:00 - 12:30 local time); Sat 09:30 - 13:00 (04:30 - 08:00)

Vancouver: Mon - Fri 09:00 - 17:30 (01:00 - 09:30 local time); Sat 09:30 - 13:00 (01:30 - 05:00)
Office hours: Canberra: Mon - Fri 09:00 - 17:30 (20:00 - 04:30 local time); Sat 09:30 - 13:00 (20:30 - 24:00)
Office hours: Mon - Fri 09:00 - 17:30 (22:00 - 06:30 local time); Sat 09:30 - 13:00 (22:30 - 02:00)
Office hours: Mon - Fri 09:00 - 17:30 (check internet for local time equivalent); Sat 09:30 - 13:00
Introduction
This travellers blog is where you will find many things - latest news, the musings of our experienced staff and much more. We plan also to use it as a pictorial knowledge. Let us know if you would like "how to" instructions and we will put them here.


Enjoying Yorkshire in lockdown
Back to News
Monday 22nd June | Posted by On Foot Staff
Shaun and Lynda Callaghan are the local contacts for our walk in the Yorkshire Dales. They've been telling us about rural life in lockdown.
The weather has been spectacular all the way from mid-April to early June and hardly a soul apart from the Dales folk themselves has been here to enjoy it. The village galas and shows have been cancelled or delayed and the pace of life has slowed somewhat. You can tell how quiet it has been when the main news of the week is that the two lambs, who escaped onto the A65 main road, have now been reunited with their mum. The news broke all records for likes on the village Facebook page!
One of the things that has been most noticeable is the clarity of sound, particularly from the bird life. Unfortunately, our blackbird has taken to starting its song at 4am and he doesn't stop until dusk! The buzzards, which usually stay well away patrolling the dales and fells, have been seen circling the village. They along with other wildlife have become much bolder and their sightings more regular.
What hasn't changed is the landscape. We never cease to marvel, no matter how often we walk them, at the beauty of the hills and dales. Weathered and wild at times yes, but always spectacular and Ingleborough is still here as majestic as always.
Some businesses like The Clarendon at Hebden, and The Gamecock at Austwick, have been providing a takeaway meal service to their communities the whole of the lockdown. Now many of the other shops and services are opening and the Dales will slowly come back to life. It won't be long now until our local greetings of Ey up and Nah then are intermixed with good morning, hello and maybe even a bonjour from visitors as they begin to return.
Sithee soon,
Shaun and Lynda
Back to News

Sign up to our Newsletter
Witty, compelling and full of fantastic ideas for your
next walking holiday. It's the perfect travel companion!