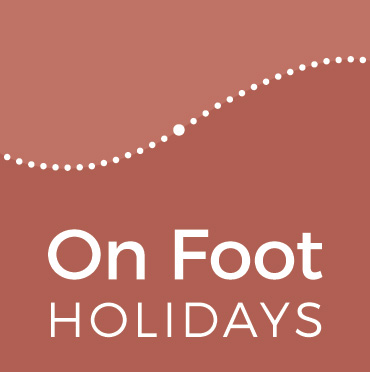 View Shortlist
Office now closed
Opening Times
Office hours: Mon - Fri 09:00 - 17:30; Sat 09:30 - 13:00
Office hours: Mon - Fri 09:00 - 17:30; Sat 09:30 - 13:00
Office hours: East Coast USA: Mon - Fri 09:00 - 17:30 (04:00 - 12:30 local time); Sat 09:30 - 13:00 (04:30 - 08:00)

West Coast USA: Mon - Fri 09:00 -17:30 (01:00 - 09:30 local time); Sat 09:30 - 13:00 (01:30 - 05:00)
Office hours: Ottawa: Mon - Fri 09:00 - 17:30 (04:00 - 12:30 local time); Sat 09:30 - 13:00 (04:30 - 08:00)

Vancouver: Mon - Fri 09:00 - 17:30 (01:00 - 09:30 local time); Sat 09:30 - 13:00 (01:30 - 05:00)
Office hours: Canberra: Mon - Fri 09:00 - 17:30 (20:00 - 04:30 local time); Sat 09:30 - 13:00 (20:30 - 24:00)
Office hours: Mon - Fri 09:00 - 17:30 (22:00 - 06:30 local time); Sat 09:30 - 13:00 (22:30 - 02:00)
Office hours: Mon - Fri 09:00 - 17:30 (check internet for local time equivalent); Sat 09:30 - 13:00
B&B All'Orologio
I'm Roberta De Palma and I'm the director of B&B all'orologio in the centre of Rome.
I love nature and I like to spend time doing outdoor sports. I'm an active and open mind person who loves to travel, which is in fact the reason why I chose to pursue this career. Every week I really enjoy receiving new guests in my 6 room B&B where I always want them to feel at home.
I try to do as much as I can to give them as much information as possible about the city, public transport and restaurants or to solve any problems they may have during their stay. Rome is a beautiful and interesting city, with a lot of activities, tourist attractions and an unique culinary tradition which my staff follow while preparing our breakfasts every day – forse un po' esagerato… (perhaps, a little too much…)
I love to bake home-made crostate (tarts) and plum cakes for my guests with the help of my daughter who also loves to cook. I dedicate my life to my job but mainly to my family, since I'm the mother of 3 children: Alessandro, Margherita e Federico.

Sign up to our Newsletter
Witty, compelling and full of fantastic ideas for your
next walking holiday. It's the perfect travel companion!