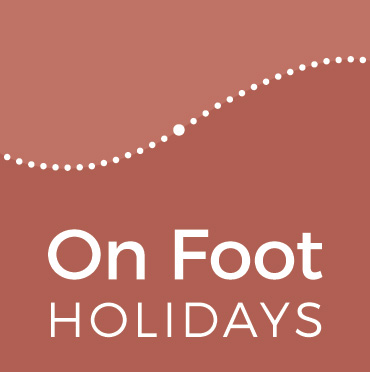 View Shortlist
Office open now
Opening Times
Office hours: Mon - Fri 09:00 - 17:30; Sat 09:30 - 13:00
Office hours: Mon - Fri 09:00 - 17:30; Sat 09:30 - 13:00
Office hours: East Coast USA: Mon - Fri 09:00 - 17:30 (04:00 - 12:30 local time); Sat 09:30 - 13:00 (04:30 - 08:00)

West Coast USA: Mon - Fri 09:00 -17:30 (01:00 - 09:30 local time); Sat 09:30 - 13:00 (01:30 - 05:00)
Office hours: Ottawa: Mon - Fri 09:00 - 17:30 (04:00 - 12:30 local time); Sat 09:30 - 13:00 (04:30 - 08:00)

Vancouver: Mon - Fri 09:00 - 17:30 (01:00 - 09:30 local time); Sat 09:30 - 13:00 (01:30 - 05:00)
Office hours: Canberra: Mon - Fri 09:00 - 17:30 (20:00 - 04:30 local time); Sat 09:30 - 13:00 (20:30 - 24:00)
Office hours: Mon - Fri 09:00 - 17:30 (22:00 - 06:30 local time); Sat 09:30 - 13:00 (22:30 - 02:00)
Office hours: Mon - Fri 09:00 - 17:30 (check internet for local time equivalent); Sat 09:30 - 13:00
Introduction
This travellers blog is where you will find many things - latest news, the musings of our experienced staff and much more. We plan also to use it as a pictorial knowledge. Let us know if you would like "how to" instructions and we will put them here.


How to use GPS tracks for your walk
Back to News
Thursday 10th October | Posted by On Foot Staff
Increasing numbers of On Foot walkers are getting to grips with using GPS (global positioning system) for navigating their holiday. It's a very useful and simple digital tool for checking your position at moments of doubt, or if you've taken a wrong turn somewhere. And it is an especially reassuring companion when walking alone.
A GPS app can be downloaded to your mobile phone very cheaply. We'll provide you with a file to download with all the routes and accommodations marked on it for your holiday. For those who are new to it, we've also drawn up a guide to using GPS, and some video instructions to help you through the process if using AlpineQuest for Android. We recommend PocketEarth for iPhone users (note that MotionX for iPhone is no longer supported).
How to use On Foot's GPS files on iPhone or Android (pdf download)
Watch our video for using AlpineQuest GPS app for Android phones here
There are guides to using PocketEarth available online (search on YouTube).
If you prefer to use the printed route notes and maps, of course that's absolutely fine. We only insist that lone walkers have GPS for safety purposes on some of our routes (see the 'Solo walking' tab on our FAQs page).
If you have any questions about using our GPS files, or would like us to talk you through the process of setting it up, please give us a call on +44 (0)1722 322652. We can also provide a test track for you to experiment with, if that would be helpful.
Back to News

Sign up to our Newsletter
Witty, compelling and full of fantastic ideas for your
next walking holiday. It's the perfect travel companion!