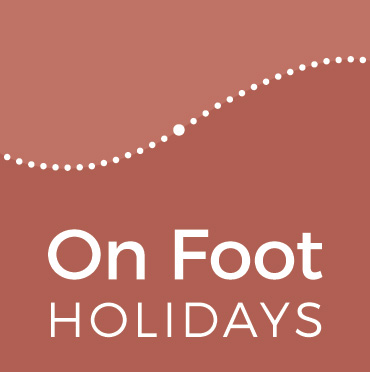 View Shortlist
Office open now
Opening Times
Office hours: Mon - Fri 09:00 - 17:30; Sat 09:30 - 13:00
Office hours: Mon - Fri 09:00 - 17:30; Sat 09:30 - 13:00
Office hours: East Coast USA: Mon - Fri 09:00 - 17:30 (04:00 - 12:30 local time); Sat 09:30 - 13:00 (04:30 - 08:00)

West Coast USA: Mon - Fri 09:00 -17:30 (01:00 - 09:30 local time); Sat 09:30 - 13:00 (01:30 - 05:00)
Office hours: Ottawa: Mon - Fri 09:00 - 17:30 (04:00 - 12:30 local time); Sat 09:30 - 13:00 (04:30 - 08:00)

Vancouver: Mon - Fri 09:00 - 17:30 (01:00 - 09:30 local time); Sat 09:30 - 13:00 (01:30 - 05:00)
Office hours: Canberra: Mon - Fri 09:00 - 17:30 (20:00 - 04:30 local time); Sat 09:30 - 13:00 (20:30 - 24:00)
Office hours: Mon - Fri 09:00 - 17:30 (22:00 - 06:30 local time); Sat 09:30 - 13:00 (22:30 - 02:00)
Office hours: Mon - Fri 09:00 - 17:30 (check internet for local time equivalent); Sat 09:30 - 13:00
Introduction
This travellers blog is where you will find many things - latest news, the musings of our experienced staff and much more. We plan also to use it as a pictorial knowledge. Let us know if you would like "how to" instructions and we will put them here.


Monasteries and fine wine in El Priorat, Catalonia
Back to News
Monday 21st March | Posted by On Foot Staff
That may sound like a bit of a contradiction, but the monastic communities in this corner of northeast Spain have been closely entwined with the production of fine red wines for centuries. In fact, it was the Carthusian monks of Escaladei who first introduced viticulture here in the 12th century, and the Prior's feudal control over the neighbouring villages gave the area its name.
The ruins of Escaladei are now an important archaeological site that you can visit towards the end of your self-guided walking holiday. At the beginning is another massive monastery that is still very much alive – the Cistercian abbey at Poblet, burial place of Aragon kings and queens, standing snugly in its protective walls and encircled by vineyards.
This landscape is full of grand vistas, where eagles circle above the rocky escarpments and streams tumble into inviting pools. And you're immersed in history too, amongst neolithic cave dwellings with their attendant rock art, and pretty hill villages.
The final two days of walking bring you into the heart of wine country, to the towns of Gratallops and Falset, where there are plenty of opportunities to indulge in some serious wine-tasting. You could even choose to stay an extra day and take a wine tour with our local contact, Joanna, visiting two pre-eminent wineries.
Despite its long ancestry, the Priorat "Denominacio" dates from 1954. After the devastation of European vineyards by the phylloxera insect infestation in the late 19th century, it wasn't until the 1950s that replanting began in Priorat. Since then the reputation of these wines has risen like a phoenix, one vintage even gaining a rare '100 out of 100' rating by wine critic Robert Parker and the accolade of his 'wine of the century'. The predominant grape variety is Garnacha (grenache), and while both red and white wines are produced, it is the reds that have been given the highest plaudits.
Find more about our walking holiday in El Priorat here.
Back to News

Sign up to our Newsletter
Witty, compelling and full of fantastic ideas for your
next walking holiday. It's the perfect travel companion!