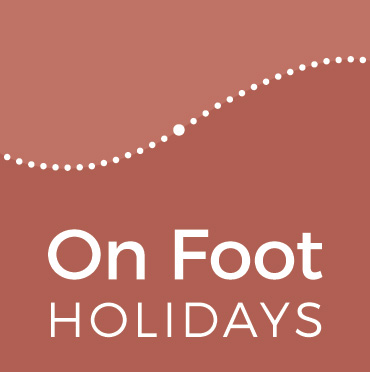 View Shortlist
Office open now
Opening Times
Office hours: Mon - Fri 09:00 - 17:30; Sat 09:30 - 13:00
Office hours: Mon - Fri 09:00 - 17:30; Sat 09:30 - 13:00
Office hours: East Coast USA: Mon - Fri 09:00 - 17:30 (04:00 - 12:30 local time); Sat 09:30 - 13:00 (04:30 - 08:00)

West Coast USA: Mon - Fri 09:00 -17:30 (01:00 - 09:30 local time); Sat 09:30 - 13:00 (01:30 - 05:00)
Office hours: Ottawa: Mon - Fri 09:00 - 17:30 (04:00 - 12:30 local time); Sat 09:30 - 13:00 (04:30 - 08:00)

Vancouver: Mon - Fri 09:00 - 17:30 (01:00 - 09:30 local time); Sat 09:30 - 13:00 (01:30 - 05:00)
Office hours: Canberra: Mon - Fri 09:00 - 17:30 (20:00 - 04:30 local time); Sat 09:30 - 13:00 (20:30 - 24:00)
Office hours: Mon - Fri 09:00 - 17:30 (22:00 - 06:30 local time); Sat 09:30 - 13:00 (22:30 - 02:00)
Office hours: Mon - Fri 09:00 - 17:30 (check internet for local time equivalent); Sat 09:30 - 13:00
Introduction
This travellers blog is where you will find many things - latest news, the musings of our experienced staff and much more. We plan also to use it as a pictorial knowledge. Let us know if you would like "how to" instructions and we will put them here.


NEW – classic French landscapes in the Dordogne
Back to News
Thursday 22nd November | Posted by On Foot Staff
Close your eyes and think of France. Are you seeing medieval villages, a towering chateau, rolling fields and forests, gently flowing rivers? A fresh baguette with some pungent cheese, and maybe a bottle of local wine?
The Dordogne region of central France has all this, and more. Our new walk here concentrates on the Middle Dordogne, beginning on the river at Beaulieu-sur-Dordogne, and weaving through the countryside southwestwards as far as Belcastel. Along the way you will return to the river several times, staying at waterside inns, and will also discover some of the tributaries such as the steep-sided river Ouysse. In the hills above are quiet footpaths through bucolic countryside, crossing the limestone causse to the next impossibly beautiful village. One of the highlights is the ancient pilgrimage centre of Rocamadour, where buildings seem to cling to the cliffs overhanging the valley.
We have selected some traditional inns for you to rest your head (and your feet), and some hotels with a little more luxury – you'll even stay in a former chateau. Fortify yourself with some regional French cuisine, including a Michelin-starred restaurant at journey's end. And the wines of the area are beginning to gain a reputation worth exploring.
The walking is graded medium, though you can shorten some of the days by riding part way with the luggage in the morning. There are also shorter versions of the 7-night route, if time is pressing for you.
See more details of the holiday on our website here, or give us a call to find out more from our staff who have walked the route.
Back to News

Sign up to our Newsletter
Witty, compelling and full of fantastic ideas for your
next walking holiday. It's the perfect travel companion!