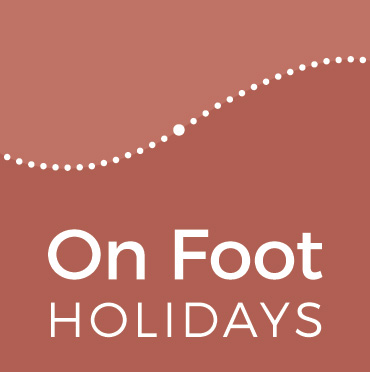 View Shortlist
Office open now
Opening Times
Office hours: Mon - Fri 09:00 - 17:30; Sat 09:30 - 13:00
Office hours: Mon - Fri 09:00 - 17:30; Sat 09:30 - 13:00
Office hours: East Coast USA: Mon - Fri 09:00 - 17:30 (04:00 - 12:30 local time); Sat 09:30 - 13:00 (04:30 - 08:00)

West Coast USA: Mon - Fri 09:00 -17:30 (01:00 - 09:30 local time); Sat 09:30 - 13:00 (01:30 - 05:00)
Office hours: Ottawa: Mon - Fri 09:00 - 17:30 (04:00 - 12:30 local time); Sat 09:30 - 13:00 (04:30 - 08:00)

Vancouver: Mon - Fri 09:00 - 17:30 (01:00 - 09:30 local time); Sat 09:30 - 13:00 (01:30 - 05:00)
Office hours: Canberra: Mon - Fri 09:00 - 17:30 (20:00 - 04:30 local time); Sat 09:30 - 13:00 (20:30 - 24:00)
Office hours: Mon - Fri 09:00 - 17:30 (22:00 - 06:30 local time); Sat 09:30 - 13:00 (22:30 - 02:00)
Office hours: Mon - Fri 09:00 - 17:30 (check internet for local time equivalent); Sat 09:30 - 13:00
Introduction
This travellers blog is where you will find many things - latest news, the musings of our experienced staff and much more. We plan also to use it as a pictorial knowledge. Let us know if you would like "how to" instructions and we will put them here.


Visiting the EU post-Brexit: advice for UK travellers
Back to News
Monday 18th January | Posted by On Foot Staff
Now that the United Kingdom is no longer a member of the European Union, there have been some changes for those travelling between the UK and EU.  Please rest assured that no walkers are excluded from any of our holidays because of Brexit.
Non-UK citizens with questions about travelling in the EU or to the UK should consult their own government or the nearest embassy/consulate of the country they intend to visit.
Changes for UK citizens travelling to On Foot Holidays' destinations in the EU:
(currently Czech Republic, France, Germany, Greece, Italy, Portugal, Slovenia, Spain)
Below is a brief summary of areas where changes will affect UK citizens travelling to the EU countries listed above. We recommend that you read carefully the more detailed advice provided on the UK Government website here, especially if visiting European countries in addition to those we have listed while on your trip. Advice is also supplied by ABTA here.
Passports:
Check as soon as possible the date that your passport expires. When travelling to the EU, your passport will need to have at least 6 months left before it expires, and be less than 10 years old (even if it has 6 months or more till expiry). If you renewed your current passport before the previous one expired, extra months may have been added to its expiry date – any extra months on your passport over 10 years may not count towards the 6 months needed. The UK Government has published a website tool to check the validity of your passport under these rules.
If you'll need to renew your passport before travelling, please allow plenty of time for this process.
Border controls:
UK nationals no longer have the right to use the express lanes at border controls provided for EU, EEA and Swiss nationals, and passing through border controls may take longer than before Brexit. You may also be asked to show a return or onward ticket, and may be asked to show you have enough money for your stay.
Note that you can no longer take some food or plant products into the EU from the UK. These include meat and milk products (with some exceptions) and most fruit, vegetables and seeds. Check the details about food products here and plant products here.
Visas:
You will not need a visa if travelling to On Foot destinations in EU countries for a short trip as a tourist – you'll be able to stay for up to 90 days in any 180-day period.
From late 2023 it is possible that UK citizens will need to pay a small fee for visa exemption in advance of travelling (ETIAS). This is part of a proposed new electronic travel authorisation system applying to all third country visitors to the EU, similar to the ESTA regime in the USA.
Travel insurance:
You should take out appropriate travel insurance (including health cover) before travelling. UK-registered EHICs (European Health Insurance Cards) remain valid until their expiry date. UK citizens without a valid EHIC can now apply for a free UK GHIC (Global Health Insurance Card). Both these cards entitle you to free or discounted state-provided health care in the EU. Beware websites charging a fee to apply for a GHIC!
Please note: an EHIC/GHIC is not a replacement for travel insurance, so it's important you have both before you travel. Each healthcare system is different, and in some countries you will need to pay to have treatment. Those unlucky enough to be involved in an accident may be taken to a private clinic in the first instance where an EHIC/ GHIC will not be valid to settle the bill. Also, neither give entitlement to medical repatriation costs, nor do they cover ongoing illnesses of a non-urgent nature.
Driving:
When driving in an EU country you will need a physical copy of a green card from your insurer, and may need to display a GB sticker if driving your own vehicle. You probably won't need an International Driving Permit if you are carrying a valid photocard driving licence issued in the UK, but please check here for exceptions.
Mobile roaming:
Mobile phone operators are no longer obliged to charge the same for making calls, sending messages or using the internet on your phone in the EU as in the UK, though some UK companies have said they will continue to offer this benefit to their customers. Before you travel, check with your mobile phone provider about the costs of using your phone in the EU. Operators must inform you when you have spent £45 per month in roaming charges, and ask you to opt in to spend more.
Please note that On Foot's GPS tracks can be used on a mobile phone whilst it is in flight mode – once you have done the initial upload via wifi, no data roaming charges need be incurred to follow our tracks.
Travelling with a pet:
You can still take your pet from the UK to the EU, but pet passports previously issued in Great Britain are no longer valid. You will need an animal health certificate (AHC) supplied by your vet no more than 10 days before travelling, and the animal must be micro-chipped. Check with your vet at least a month in advance to ensure you have time to get any vaccinations or treatments required. The rules are slightly different in Northern Ireland – check here.
Duty free:
The rules for those travelling between the UK and EU have changed – see full details here. Among the new rules are provisions for UK citizens to buy duty free goods when travelling into the EU, and higher personal allowances for goods brought back to the UK.
Information is correct at 1 January 2021, to the best of our knowledge. Do contact us with any questions, or consult the government website in your home country.  
Back to News

Sign up to our Newsletter
Witty, compelling and full of fantastic ideas for your
next walking holiday. It's the perfect travel companion!