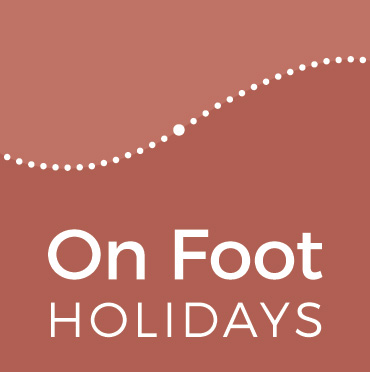 View Shortlist
Office now closed
Opening Times
Office hours: Mon - Fri 09:00 - 17:30; Sat 09:30 - 13:00
Office hours: Mon - Fri 09:00 - 17:30; Sat 09:30 - 13:00
Office hours: East Coast USA: Mon - Fri 09:00 - 17:30 (04:00 - 12:30 local time); Sat 09:30 - 13:00 (04:30 - 08:00)

West Coast USA: Mon - Fri 09:00 -17:30 (01:00 - 09:30 local time); Sat 09:30 - 13:00 (01:30 - 05:00)
Office hours: Ottawa: Mon - Fri 09:00 - 17:30 (04:00 - 12:30 local time); Sat 09:30 - 13:00 (04:30 - 08:00)

Vancouver: Mon - Fri 09:00 - 17:30 (01:00 - 09:30 local time); Sat 09:30 - 13:00 (01:30 - 05:00)
Office hours: Canberra: Mon - Fri 09:00 - 17:30 (20:00 - 04:30 local time); Sat 09:30 - 13:00 (20:30 - 24:00)
Office hours: Mon - Fri 09:00 - 17:30 (22:00 - 06:30 local time); Sat 09:30 - 13:00 (22:30 - 02:00)
Office hours: Mon - Fri 09:00 - 17:30 (check internet for local time equivalent); Sat 09:30 - 13:00
Introduction
This travellers blog is where you will find many things - latest news, the musings of our experienced staff and much more. We plan also to use it as a pictorial knowledge. Let us know if you would like "how to" instructions and we will put them here.


A quick guide to walk grading
Back to News
Tuesday 28th August | Posted by On Foot Staff
Here at On Foot Holidays we aim to make the best of unspoilt Europe accessible to walkers of all abilities, and we grade our self-guided holidays so you can make the best choice to suit you. You may want a really physical challenge, or a more gentle holiday with plenty of stops.

When grading a route, we consider the distance and time each day's walk will take, the amount of uphill, the terrain and quality of waymarking.  CUSs are "cumulative uphill stretches" – the total amount of ascent per day.
Easy: Well-marked paths with an even, reasonably yielding surface. Average CUSs up to 250m per day. Few steep sections, signage good.
Easy-Medium: As "Easy" but average CUSs up to 450m per day.
Medium: Paths less well-surfaced and uneven in places. Average CUSs up to 600m per day. Some steep sections. Signage mainly clear but map-reading skills and aptitude with compass required.
Medium-Hard: As "medium" but average CUSs up to 800m per day.
Hard: Some open walking, scrambling over rocks and hands-and-feet work, particularly if wet. Average CUSs over 800m per day. Regular steep sections. Map reading and compass skills essential.
All the routes are thoroughly tested by our staff, and then by a "pioneer" client. Of course, some people will be quicker and others will be slower, but we constantly re-evaluate to make sure we've got it about in the middle!
Finally, we're aware that the words "walking", "hiking" and "trekking" can be interpreted slightly differently around the world. Please check the grading of our routes carefully before booking, and call us if in any doubt. We love to talk to you, and want to get it right, so that you have the best possible holiday!
Back to News

Sign up to our Newsletter
Witty, compelling and full of fantastic ideas for your
next walking holiday. It's the perfect travel companion!