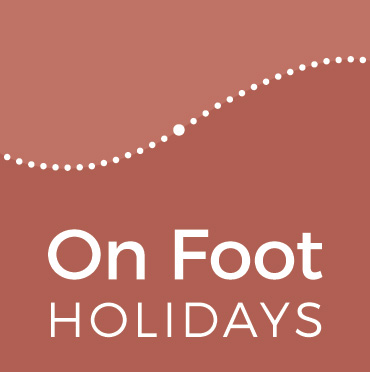 View Shortlist
Office now closed
Opening Times
Office hours: Mon - Fri 09:00 - 17:30; Sat 09:30 - 13:00
Office hours: Mon - Fri 09:00 - 17:30; Sat 09:30 - 13:00
Office hours: East Coast USA: Mon - Fri 09:00 - 17:30 (04:00 - 12:30 local time); Sat 09:30 - 13:00 (04:30 - 08:00)

West Coast USA: Mon - Fri 09:00 -17:30 (01:00 - 09:30 local time); Sat 09:30 - 13:00 (01:30 - 05:00)
Office hours: Ottawa: Mon - Fri 09:00 - 17:30 (04:00 - 12:30 local time); Sat 09:30 - 13:00 (04:30 - 08:00)

Vancouver: Mon - Fri 09:00 - 17:30 (01:00 - 09:30 local time); Sat 09:30 - 13:00 (01:30 - 05:00)
Office hours: Canberra: Mon - Fri 09:00 - 17:30 (20:00 - 04:30 local time); Sat 09:30 - 13:00 (20:30 - 24:00)
Office hours: Mon - Fri 09:00 - 17:30 (22:00 - 06:30 local time); Sat 09:30 - 13:00 (22:30 - 02:00)
Office hours: Mon - Fri 09:00 - 17:30 (check internet for local time equivalent); Sat 09:30 - 13:00
Daniele Cavazzoni (Umbria)
Route: Umbria
Daniele's early passion for nature led him to explore all the Italian regions on foot. He started working as a nature guide for an international tour operator, working around the Indian Ocean and in the African savannah.
He was born and grew up in a farmhouse deep in the Tuscan countryside, surrounded by animals because his parents founded an organic "pecorino" farm.
He studied Wildlife Conservation at the University of Siena and travelled abroad looking for nature all over: deep in the water (as a scuba guide in Seychelles and Maldives), on the ground (as a safari guide in the African Savannah) and in the sky (everywhere his binoculars could reach, as a passionate birdwatcher).
Every winter he travels to the tropics, following the lead of the migratory birds, while in the rest of the year his main job is guiding people from all over the world in the marvellous countryside of Tuscany.
When not travelling or hiking he loves music, both listening to it (mainly rock and reggae) and playing it (drums and bass). He has been in several bands… and sometimes wants to go back on the stage!
On Foot's route in Umbria was designed by Stefano Fassone, who has looked after our clients there for many years. He has now stepped back in order to concentrate on the successful organic agriturismo that he runs with his wife Elisabeth – you might choose to stay at Le Mole sul Farfa for the final nights of your holiday.

Sign up to our Newsletter
Witty, compelling and full of fantastic ideas for your
next walking holiday. It's the perfect travel companion!