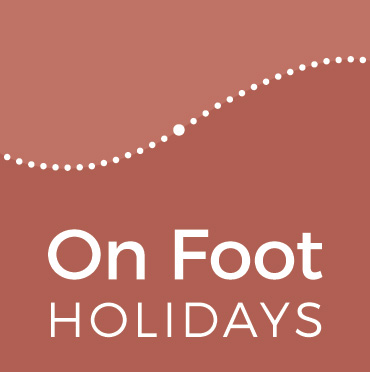 View Shortlist
Office now closed
Opening Times
Office hours: Mon - Fri 09:00 - 17:30; Sat 09:30 - 13:00
Office hours: Mon - Fri 09:00 - 17:30; Sat 09:30 - 13:00
Office hours: East Coast USA: Mon - Fri 09:00 - 17:30 (04:00 - 12:30 local time); Sat 09:30 - 13:00 (04:30 - 08:00)

West Coast USA: Mon - Fri 09:00 -17:30 (01:00 - 09:30 local time); Sat 09:30 - 13:00 (01:30 - 05:00)
Office hours: Ottawa: Mon - Fri 09:00 - 17:30 (04:00 - 12:30 local time); Sat 09:30 - 13:00 (04:30 - 08:00)

Vancouver: Mon - Fri 09:00 - 17:30 (01:00 - 09:30 local time); Sat 09:30 - 13:00 (01:30 - 05:00)
Office hours: Canberra: Mon - Fri 09:00 - 17:30 (20:00 - 04:30 local time); Sat 09:30 - 13:00 (20:30 - 24:00)
Office hours: Mon - Fri 09:00 - 17:30 (22:00 - 06:30 local time); Sat 09:30 - 13:00 (22:30 - 02:00)
Office hours: Mon - Fri 09:00 - 17:30 (check internet for local time equivalent); Sat 09:30 - 13:00
Lubomir Hoska
Route: Bohemia: Countryside of the northern borderlands
"I was born in Bohemia and am the owner of a travel company established in 1991 after the Velvet Revolution. When I was young I rode my bike across the Eastern bloc from the Bohemian Paradise to southern and northern sea. I spent weekends in the mountains, organising or taking part in tourist events and walking at least 50 km per day.
"Nowadays, I lead the East Bohemia Tourist club and am a member of the National Central Committee of this organisation (kct.cz), which helps local and town tourist boards to develop tourism. All the members of my family help with running the local tourist information centre. Our travel company organises sightseeing, hiking and cycling tours across Europe.
"My biggest reward is in the satisfaction of our guests. And I love the Mala Skala rocks.
"My son Petr is studying tourism at university. He has been part of the family business since he was born! He likes the Prachovské Skály Rocks.
"Other members of the team: Hana M helps with reservations and has been a member of the team for many years. She likes Hruba Skala and Mala Skala rocks.  Hana V helps with the financial side of the business; her favourite place is Wallenstein Castle."
Websites you might enjoy:
Czech tourist club for hiking in the Czech republic: http://www.kct.cz/
A region with beautiful landscapes: http://www.podkrkonosi.eu/
A small spa town with many sights: http://www.lazne-belohrad.cz/en/

Sign up to our Newsletter
Witty, compelling and full of fantastic ideas for your
next walking holiday. It's the perfect travel companion!