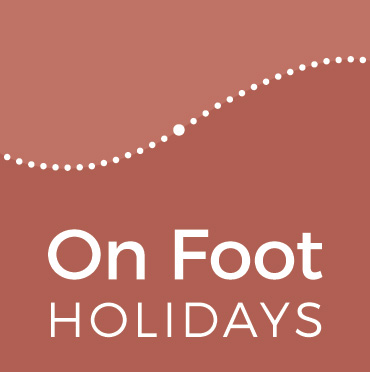 View Shortlist
Office now closed
Opening Times
Office hours: Mon - Fri 09:00 - 17:30; Sat 09:30 - 13:00
Office hours: Mon - Fri 09:00 - 17:30; Sat 09:30 - 13:00
Office hours: East Coast USA: Mon - Fri 09:00 - 17:30 (04:00 - 12:30 local time); Sat 09:30 - 13:00 (04:30 - 08:00)

West Coast USA: Mon - Fri 09:00 -17:30 (01:00 - 09:30 local time); Sat 09:30 - 13:00 (01:30 - 05:00)
Office hours: Ottawa: Mon - Fri 09:00 - 17:30 (04:00 - 12:30 local time); Sat 09:30 - 13:00 (04:30 - 08:00)

Vancouver: Mon - Fri 09:00 - 17:30 (01:00 - 09:30 local time); Sat 09:30 - 13:00 (01:30 - 05:00)
Office hours: Canberra: Mon - Fri 09:00 - 17:30 (20:00 - 04:30 local time); Sat 09:30 - 13:00 (20:30 - 24:00)
Office hours: Mon - Fri 09:00 - 17:30 (22:00 - 06:30 local time); Sat 09:30 - 13:00 (22:30 - 02:00)
Office hours: Mon - Fri 09:00 - 17:30 (check internet for local time equivalent); Sat 09:30 - 13:00
Richard Tucker
Route: Peak District
Richard Tucker and his wife Laetitia are lifelong enthusiastic walkers, and in recent years they have enjoyed On Foot walks on the continent and in the UK. As importantly, though, they have explored the footpaths and trails, meadows, hills and moorland of the Peak District over the past 33 years and are still discovering new beauties there.
Richard is an active-retired clergyman and Laetitia worked as a landscape gardener. They moved to a historic cottage in the White Peak village of Youlgrave almost 5 years ago and make the most of village life including the church, well-dressing, the Women's Institute and the Community Land Trust. They have three adult children and a growing number of grandchildren, whom they look forward to enthusing with the Peaks just as their children learned to love it.
Richard has worked with On Foot staff members Debbie and Simon to create a varied route encompassing industrial – and plague – history, gentle farmland, historic villages and towns, and a final challenge on the gritstone crags of Kinder Scout for the stout-hearted who are willing to take the chance on a little bit of weather!

Sign up to our Newsletter
Witty, compelling and full of fantastic ideas for your
next walking holiday. It's the perfect travel companion!