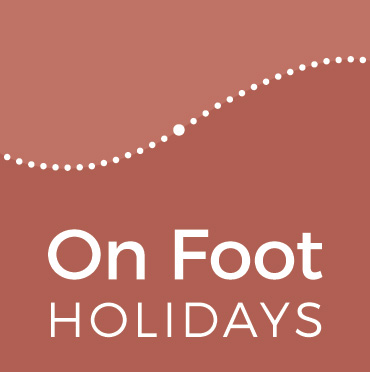 View Shortlist
Office open now
Opening Times
Office hours: Mon - Fri 09:00 - 17:30; Sat 09:30 - 13:00
Office hours: Mon - Fri 09:00 - 17:30; Sat 09:30 - 13:00
Office hours: East Coast USA: Mon - Fri 09:00 - 17:30 (04:00 - 12:30 local time); Sat 09:30 - 13:00 (04:30 - 08:00)

West Coast USA: Mon - Fri 09:00 -17:30 (01:00 - 09:30 local time); Sat 09:30 - 13:00 (01:30 - 05:00)
Office hours: Ottawa: Mon - Fri 09:00 - 17:30 (04:00 - 12:30 local time); Sat 09:30 - 13:00 (04:30 - 08:00)

Vancouver: Mon - Fri 09:00 - 17:30 (01:00 - 09:30 local time); Sat 09:30 - 13:00 (01:30 - 05:00)
Office hours: Canberra: Mon - Fri 09:00 - 17:30 (20:00 - 04:30 local time); Sat 09:30 - 13:00 (20:30 - 24:00)
Office hours: Mon - Fri 09:00 - 17:30 (22:00 - 06:30 local time); Sat 09:30 - 13:00 (22:30 - 02:00)
Office hours: Mon - Fri 09:00 - 17:30 (check internet for local time equivalent); Sat 09:30 - 13:00
Walking holidays in the Czech Republic
The Czech Republic, at the very centre of Europe, sandwiched between east and west, and a nation that has been in thrall to empires over the centuries – Holy Roman, Austro-Hungarian and, in the twentieth century, Nazi and Iron Curtain. Its freedom since 1989 has been firmly grasped, though the transition has not been without pain.
It would be wrong not to include the magnificent city of Prague in your visit, but our walking is in the accessible north of the country, among the geological fantasia of the Cesky Raj ("Bohemian Paradise"). This is a gentle walk, though the days can be long. The countryside is dotted with castles (you may even stay in one), and the walking fascinatingly cultural. Don't miss your ration of excellent beer and Moravian wines.
Filter By
Castles, rock labyrinths and fairytales The 'Bohemian Paradise' is a landscape of meadows, pine forests and extraordinary sandstone rock formations - labyrinths of rock towers ...
Price: from £
575

for 4 nights