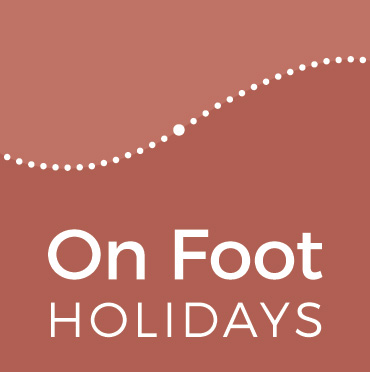 View Shortlist
Office open now
Opening Times
Office hours: Mon - Fri 09:00 - 17:30; Sat 09:30 - 13:00
Office hours: Mon - Fri 09:00 - 17:30; Sat 09:30 - 13:00
Office hours: East Coast USA: Mon - Fri 09:00 - 17:30 (04:00 - 12:30 local time); Sat 09:30 - 13:00 (04:30 - 08:00)

West Coast USA: Mon - Fri 09:00 -17:30 (01:00 - 09:30 local time); Sat 09:30 - 13:00 (01:30 - 05:00)
Office hours: Ottawa: Mon - Fri 09:00 - 17:30 (04:00 - 12:30 local time); Sat 09:30 - 13:00 (04:30 - 08:00)

Vancouver: Mon - Fri 09:00 - 17:30 (01:00 - 09:30 local time); Sat 09:30 - 13:00 (01:30 - 05:00)
Office hours: Canberra: Mon - Fri 09:00 - 17:30 (20:00 - 04:30 local time); Sat 09:30 - 13:00 (20:30 - 24:00)
Office hours: Mon - Fri 09:00 - 17:30 (22:00 - 06:30 local time); Sat 09:30 - 13:00 (22:30 - 02:00)
Office hours: Mon - Fri 09:00 - 17:30 (check internet for local time equivalent); Sat 09:30 - 13:00
Walking holidays in Germany
This great country can regard itself rightly as the economic and cultural heart of Middle Europe, but it is for its culture, and its music in particular, that many of us hold Germany in such high esteem. We have currently just one German route, but if it has to be just one then the Rhine Gorge is surely the greatest of choices. No other can offer such a combination of scenic interest, history, legend and wine. Riesling is Germany's grape, and on the Rhine you will sample Rieslings from many different terroirs, where the slightest change of aspect can turn a wine from flint dry to succulent fruitiness.
Every town along the gorge has its individual character – and each a sprinkling of castles, many of which you can visit and in two of which you can stay.
Filter By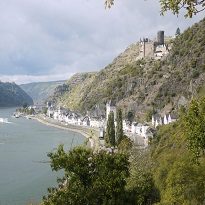 Castles and the Romantic Rhine The Rhine Gorge is unique. Its 20 castles, perched high above the river, some visitable, bear witness to a crucial role in the history of ...
Price: from £
730

for 4 nights