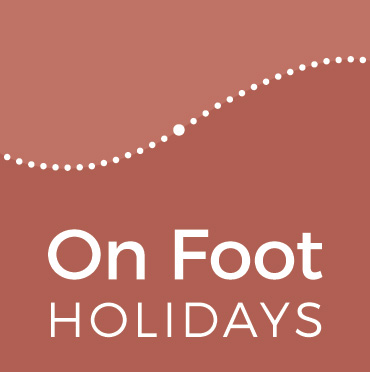 View Shortlist
Office open now
Opening Times
Office hours: Mon - Fri 09:00 - 17:30; Sat 09:30 - 13:00
Office hours: Mon - Fri 09:00 - 17:30; Sat 09:30 - 13:00
Office hours: East Coast USA: Mon - Fri 09:00 - 17:30 (04:00 - 12:30 local time); Sat 09:30 - 13:00 (04:30 - 08:00)

West Coast USA: Mon - Fri 09:00 -17:30 (01:00 - 09:30 local time); Sat 09:30 - 13:00 (01:30 - 05:00)
Office hours: Ottawa: Mon - Fri 09:00 - 17:30 (04:00 - 12:30 local time); Sat 09:30 - 13:00 (04:30 - 08:00)

Vancouver: Mon - Fri 09:00 - 17:30 (01:00 - 09:30 local time); Sat 09:30 - 13:00 (01:30 - 05:00)
Office hours: Canberra: Mon - Fri 09:00 - 17:30 (20:00 - 04:30 local time); Sat 09:30 - 13:00 (20:30 - 24:00)
Office hours: Mon - Fri 09:00 - 17:30 (22:00 - 06:30 local time); Sat 09:30 - 13:00 (22:30 - 02:00)
Office hours: Mon - Fri 09:00 - 17:30 (check internet for local time equivalent); Sat 09:30 - 13:00
Walking holidays in Wales
Wales (or Cymru, to use its proper Welsh name) is a land of mountains and myths, with a proud history and a rich culture that is distinct from the rest of the United Kingdom.
Our first walk here is a short break in southern Snowdonia based in the granite-grey town of Dolgellau, where the mountains are a rewarding climb while being more approachable than some of their neighbours further north. You'll find spectacular views in all directions, and lush, green valleys scattered with stone farmhouses and centuries-old agricultural and industrial heritage.
In the borderlands of the Welsh Marches, our newest route follows parts of the 8th century embankment of Offa's Dyke, criss-crossing the modern border, through pretty towns to the famous booklover's paradise that is Hay-on-Wye.
Filter By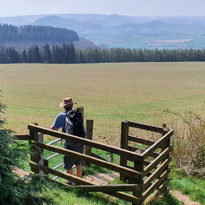 The best walking on the Border Offa's Dyke, the 80 mile long earthwork for centuries marking the border between England and Wales, follows a route which makes best use of ...
Price: from £
440

for 3 nights
Dolgellau: in the shadow of Cadair Idris Welcome to On Foot's Wales; all the drama and majesty of Southern Snowdonia's peaks combined with three or more nights in the historic town ...
Price: from £
325

for 3 nights