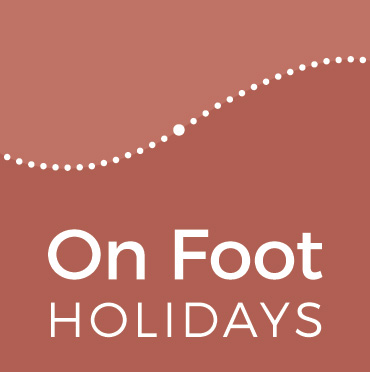 View Shortlist
Office now closed
Opening Times
Office hours: Mon - Fri 09:00 - 17:30; Sat 09:30 - 13:00
Office hours: Mon - Fri 09:00 - 17:30; Sat 09:30 - 13:00
Office hours: East Coast USA: Mon - Fri 09:00 - 17:30 (04:00 - 12:30 local time); Sat 09:30 - 13:00 (04:30 - 08:00)

West Coast USA: Mon - Fri 09:00 -17:30 (01:00 - 09:30 local time); Sat 09:30 - 13:00 (01:30 - 05:00)
Office hours: Ottawa: Mon - Fri 09:00 - 17:30 (04:00 - 12:30 local time); Sat 09:30 - 13:00 (04:30 - 08:00)

Vancouver: Mon - Fri 09:00 - 17:30 (01:00 - 09:30 local time); Sat 09:30 - 13:00 (01:30 - 05:00)
Office hours: Canberra: Mon - Fri 09:00 - 17:30 (20:00 - 04:30 local time); Sat 09:30 - 13:00 (20:30 - 24:00)
Office hours: Mon - Fri 09:00 - 17:30 (22:00 - 06:30 local time); Sat 09:30 - 13:00 (22:30 - 02:00)
Office hours: Mon - Fri 09:00 - 17:30 (check internet for local time equivalent); Sat 09:30 - 13:00
Introduction
This travellers blog is where you will find many things - latest news, the musings of our experienced staff and much more. We plan also to use it as a pictorial knowledge. Let us know if you would like "how to" instructions and we will put them here.


Wine: words of wisdom from home and abroad
Back to News
Friday 14th August | Posted by On Foot Staff
If you have caught up with last week's newsletter you will know a bit more about On Foot's fearless leader Simon Scutt, than you did before. However, those that know Simon best will have noticed that mention of one of his key interests was omitted: wine. Serial On Footers may also have spotted the suspicious tendency of our walks to traverse through good wine regions – indeed that may well be why you are serial On Footers…
Speaking on the role of wine in an On Foot walk, Simon says: "As a walker you are part of the landscape, just as the vine is. What is more, the very vines through which you have been walking may well be the same that have produced the wine you are drinking. Most European wine grown in small family vineyards stays in the region – even in the village; that puts the walker in direct touch with the soil.
"It is not wine country generally that appeals to the walker, but a particular scale of operation and depth of history and tradition, that the old European wine areas have managed to sustain in such abundance."



"Likewise the wine is an integral part of the culture of the region, and the true, thinking walker is in touch with the soul of the locale – it is a function of this pace of travel; slow and considered, as the old-fashioned vintner is in his vineyard, cutting and pruning with deft care, weighing up each bunch of grapes to decide whether it is suitable for the style of the wine that he has in mind before snipping it off, carefully, so as not to damage the grapes. He or she has a son, a daughter, maybe a grandchild, learning through watching, and if the spurious glamour of modern life does not waylay the child, he or she will be there to carry on the tradition as "fils" or "hija", proudly waiting to welcome that next set of walkers from all over the world, and to explain the way that wine is produced in the family vineyard."
Did you know? You can filter routes on our website by selecting a specific interest such as 'wine' or 'archaeology'. Simply navigate to the homepage, select 'refine your search' and scroll down to 'interests'.
---
It's true that there is a unique recipe to crafting the best On Foot walks and wine is most firmly on the ingredients list. Although best experienced with friends old and new and after a good day's walk, there is no reason at all why you should not be able to enjoy a taste of abroad from your own home. We have asked Edgar, one of our hoteliers from the Castles of the Rhine route to share a few words on the wines from his home town, all of which are available to purchase online (see below). He says:
"Starting in Bingen [night one of the On Foot walk], the most well known vineyard is Rüdesheimer Berg Schloßberg. Then passing Bacharach is of course Bacharacher Hahn, a unique vineyard which belongs to the family Jost, and they make astonishing Riesling. Moving on to Oberheimbach, Dr Kauer is Professor for Organic Viticulture at the University of Geisenheim, and of course makes a very good eco-wine.
"Then in Kaub, of course is the best wine on the tour…no doubt about it. [Edgar's hotel is in Kaub!] We live on the sunny side of the river and so our wines are superior! I should also mention that nearby Asmannshausen is a special place for the best pinot noirs in Europe. It is an enclave founded years ago by Cistercian monks from Clairvaux, Burgandy. But you know, after Kaub the world is finished anyway… ;)"
Thanks Edgar! Our Castles of the Rhine route is one of many On Foot walks that pass through notable areas for wine production and we will be sharing more information on these in the coming weeks.
Follow the links below for ideas on where to buy the wine online but shop around for the best prices! Please note that the links are examples only and On Foot Holidays has not tested any of these online providers.
Rüdesheimer Berg Schloßberg – Riesling. Best producers (may not be available outside of Europe) are Breuer, Kesseler and Bishop.
Bacharacher Hahn – Riesling.
Dr Kauer – Riesling.
Asmannshausen – Pinot Noir.
---
IN OTHER NEWS:
You may remember a few weeks ago that we mentioned that Kalypso, one of our hosts in Monodendri, Greece, had decided to close the doors of her guesthouse to allow herself to focus on other things. In response to the lovely messages you sent her, she said:
"I appreciate also that you sent me the messages of our clients. To tell you the truth, I got emotional; I was enjoying working with clients from you and I remember very well the contact with them. Please tell them if you can that I want really to thank them and I am very happy for their messages!"
Until next time and with very best wishes from us all at On Foot Holidays.
Simon Scutt (Director) and all the team
On Foot Holidays
Back to News

Sign up to our Newsletter
Witty, compelling and full of fantastic ideas for your
next walking holiday. It's the perfect travel companion!