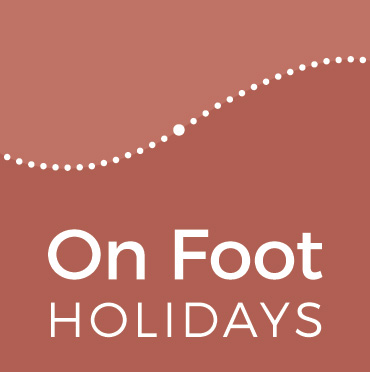 View Shortlist
Office now closed
Opening Times
Office hours: Mon - Fri 09:00 - 17:30; Sat 09:30 - 13:00
Office hours: Mon - Fri 09:00 - 17:30; Sat 09:30 - 13:00
Office hours: East Coast USA: Mon - Fri 09:00 - 17:30 (04:00 - 12:30 local time); Sat 09:30 - 13:00 (04:30 - 08:00)

West Coast USA: Mon - Fri 09:00 -17:30 (01:00 - 09:30 local time); Sat 09:30 - 13:00 (01:30 - 05:00)
Office hours: Ottawa: Mon - Fri 09:00 - 17:30 (04:00 - 12:30 local time); Sat 09:30 - 13:00 (04:30 - 08:00)

Vancouver: Mon - Fri 09:00 - 17:30 (01:00 - 09:30 local time); Sat 09:30 - 13:00 (01:30 - 05:00)
Office hours: Canberra: Mon - Fri 09:00 - 17:30 (20:00 - 04:30 local time); Sat 09:30 - 13:00 (20:30 - 24:00)
Office hours: Mon - Fri 09:00 - 17:30 (22:00 - 06:30 local time); Sat 09:30 - 13:00 (22:30 - 02:00)
Office hours: Mon - Fri 09:00 - 17:30 (check internet for local time equivalent); Sat 09:30 - 13:00
Introduction
This travellers blog is where you will find many things - latest news, the musings of our experienced staff and much more. We plan also to use it as a pictorial knowledge. Let us know if you would like "how to" instructions and we will put them here.


Easter traditions in Europe
Back to News
Saturday 03rd April | Posted by On Foot Staff
For those of us in the United Kingdom, it is now over a year since the country first entered into a lockdown – elsewhere, it has been even longer. At On Foot Holidays, one of the side-effects of this has been a stronger relationship with our overseas teams.
Local Contact, Petr, from the Czech Republic, took some time to tell us of Easter traditions from an insider's perspective. In his own words:
"Hi everyone! First, I should mention that some of our traditions might seem strange to you! So let´s start with the first day of Holy Week. Palm Sunday – Households are decorated with twigs. It is forbidden to bake and people should wear new clothes. On Blue Monday and Grey Tuesday you should start the spring cleaning. Holy Wednesday – people should sweep the chimneys and smile all day! On this day, Jídašci are baked (sweet, croissant pastries). Green Thursday – people should eat something green – spinach, nettles or some healthy vegetables. In the evening, the church bells fly to Rome. [Legend has it that the bells fall silent as they head to the Vatican, carrying the grief of anyone mourning the crucifixion. The bells are blessed by the Pope before returning home.] The bells stay silent until Saturday, but kids make noise with řechtačka/rattle – very loud wooden tool). Jidáš are baked. Good Friday – the water from the mountain springs turns into wine (although I've never seen this yet :D ) and a very popular legend is about hills/rocks opening and inside are treasures. Holy Saturday – this day is about music and baking (Mazanec and Beránek). Girls start colouring eggs and boys start making pomlázky. Soon you will discover why [see below!]. Easter Sunday – originally the most solemn day. Time for eating baked chocolate Beránek. Go to church (although our country is very atheistic now).
In the morning of Easter Monday, men and boys visit their neighbours and friends with pomlázka (long, flexible whips made out of willow twigs, usually decorated with colourful ribbons). They walk from door to door, reciting songs/poems and (very, very) gently, spank the ladies on their behinds! Gifts are exchanged, such as home-coloured eggs, chocolate sweets and the boys have to buy gingerbread hearts for the girls."
Holy Week is enthusiastically celebrated in the Czech Republic and each day has different activities associated with it. Visit our blog to learn more about the various events and traditions that take place during this time. The Easter Monday tradition supposedly predates the arrival of Christianity in the Czech Republic and is entirely consensual – women only take part if they want to!
Discover more about the Czech Republic here with our self-guided walking holiday through the Bohemian Paradise: a landscape of fairytale castles and sandstone rock labyrinths.
We hope you have enjoyed reading about these extraordinary Easter traditions. For the record, this is definitely one of the stranger things we have learnt during lockdown… See below for pictures of what our other Local Contacts have been up to over Easter!
---
From left to right, Row 1: Emily has been baking bread for all the family in the Dordogne; spring blossom and blue skies at her home; Debbie has been baking Easter biscuits!
Row 2: Daniele didn't get around to baking, but he did manage to find this charming fellow on a local ramble near his home, Italy; Emily added some Hot Cross Buns to the mix!; Harriet fed the family with Easter biscuits, a Simnel Cake and, of course, Easter Nests
Row 3: Italian colomba dove shaped cakes from Isabelle; more sunshine from Emily's French escape; Berry, in Turkey, sends in Easter greetings with a view from her office!
Local Contacts:
Emily Stokely, the Dordogne
Debbie Rigg, On Foot office
Daniele Cavazzoni, Tuscany
Harriet Letherbarrow, On Foot office
Isabelle Johnson, the Dolomites
Berry Vos, Lycian Way
That's all from us for now! We hope you all have a wonderful weekend, whether it's spent celebrating Easter or simply indulging in a country walk. We'll be back in touch soon with news from our team and hopefully, information on the changing travel situation .
With very best wishes,
The On Foot Holidays Team
Back to News

Sign up to our Newsletter
Witty, compelling and full of fantastic ideas for your
next walking holiday. It's the perfect travel companion!