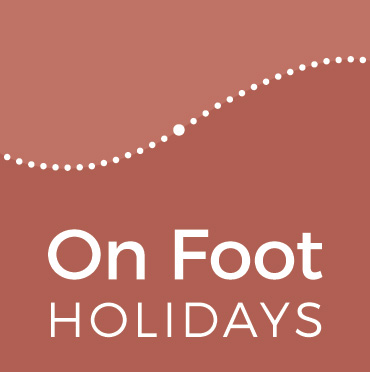 View Shortlist
Office now closed
Opening Times
Office hours: Mon - Fri 09:00 - 17:30; Sat 09:30 - 13:00
Office hours: Mon - Fri 09:00 - 17:30; Sat 09:30 - 13:00
Office hours: East Coast USA: Mon - Fri 09:00 - 17:30 (04:00 - 12:30 local time); Sat 09:30 - 13:00 (04:30 - 08:00)

West Coast USA: Mon - Fri 09:00 -17:30 (01:00 - 09:30 local time); Sat 09:30 - 13:00 (01:30 - 05:00)
Office hours: Ottawa: Mon - Fri 09:00 - 17:30 (04:00 - 12:30 local time); Sat 09:30 - 13:00 (04:30 - 08:00)

Vancouver: Mon - Fri 09:00 - 17:30 (01:00 - 09:30 local time); Sat 09:30 - 13:00 (01:30 - 05:00)
Office hours: Canberra: Mon - Fri 09:00 - 17:30 (20:00 - 04:30 local time); Sat 09:30 - 13:00 (20:30 - 24:00)
Office hours: Mon - Fri 09:00 - 17:30 (22:00 - 06:30 local time); Sat 09:30 - 13:00 (22:30 - 02:00)
Office hours: Mon - Fri 09:00 - 17:30 (check internet for local time equivalent); Sat 09:30 - 13:00
Introduction
This travellers blog is where you will find many things - latest news, the musings of our experienced staff and much more. We plan also to use it as a pictorial knowledge. Let us know if you would like "how to" instructions and we will put them here.


Getting to know On Foot's Patrick
Back to News
Friday 30th October | Posted by On Foot Staff
It's time for another instalment in our occasional "meet the team" series, and the short straw has fallen to Patrick. He joined On Foot Holidays four years ago in the bookings team, coming to us with a Fine Art degree and interests in photography, wildlife and Chinese business practice and culture. We're still to make full use of all these skills, and he's since carved a more specialist niche for himself in the office.
Our bookings database has become increasingly sophisticated in recent years, and much of this is due to Patrick's hard work. He's been prepared to get his head under the bonnet to find out how it works, and has added all sorts of gizmos that make life easier for the rest of the team, as well as keeping its engine running smoothly. (To be honest, the rest of us are just glad that we don't have to think about it!)
His other responsibility is to manage the production of Walkers' Packs for all our clients. Anyone who has been on an On Foot holiday will be familiar with the chunky envelope that arrives a few weeks in advance, stuffed with all the information for your trip.


Patrick describes how a Walkers' Pack is put together:
"The starting gun is fired when the final balance is paid, and we begin to create your bespoke package, using your booking details and travel arrangements.
"We build a personal itinerary, with details of the hotels and taxi transfers we've booked for you, which also includes reminders of what you need to consider for each day's walk and the choices you may need to make before you set out in the morning. You'll get copies of bus, train and ferry timetables, and advice on getting to and from your start point. And of course we've added the latest information about Covid-19 regulations in the country you're visiting.
"Most crucially, you'll get maps and comprehensive route notes for your walk (you can download GPS files too). This is backed up by a booklet just like a mini guide book, with background such as local history and wildlife, practical information on the country you're visiting, what to pack, restaurant recommendations and some language basics. This has been known as the 'Blue Booklet' since On Foot began, so even though it now has a white cover with blue text, we still call it the 'Blue Booklet'! Lastly, you'll get some luggage labels to make sure your bags reach your hotel in advance of you, and a waterproof map holder.
"This all means that we're very busy producing packs in advance of the spring and autumn walking seasons – well, in a 'normal' year anyway. Each one is as up-to-date as we can make it, and we hope you find it enjoyable to read as well as useful. We're always trying to improve the contents, and are so grateful for your feedback. They're constantly evolving, and all suggestions are welcome!"
We're looking forward to 2021 now, and hoping that Patrick will be busy again sending out your packs for the spring season. Some walking in the UK continues before then – call us for advice on your next holiday!
Back to News

Sign up to our Newsletter
Witty, compelling and full of fantastic ideas for your
next walking holiday. It's the perfect travel companion!